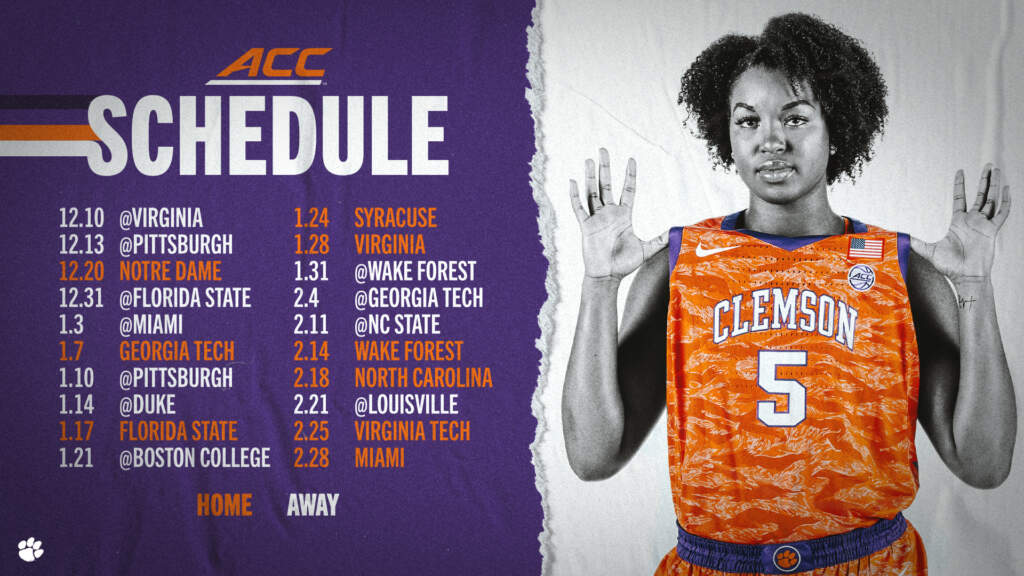 Clemson Women's Basketball Season Preview
By Makenna Biehl
The Clemson Women's Basketball team is waiting eagerly for next Wednesday to open their 2020-21 season against Furman. Their first five games will be strictly non-conference before heading into an ACC only schedule. On Friday, November 27th, the team will be hosting Presbyterian. This year, the women will only have one road non-conference game where they will travel to Charlotte on November 30th before coming back to Clemson to face Mercer and College of Charleston. After playing their five non-conference games, the women are headed into a 20-game ACC schedule beginning on December 10th, where they will travel to face Virginia.
This is Head Coach Amanda Butler's third year with the ateam and is ready to pull off a monumental season. Butler had high expectations going into last year and felt like they didn't live up to what she hoped for with their 8-23 record. However, Butler has shown success while with the team; her first year here, she took the Tigers to their first NCAA appearance since 2002. What made it even more memorable is that the team was picked to finish last in the ACC.
One key asset that the team has to replace this year is Kobi Thornton, who signed a professional contract with Campus Promete Logrono to start her professional basketball career. However, guard Kendall Spray is expected to step up and be a new leader of the team.
Spray will not only be a leader for the team, but she will also be the sharpshooter. Last year Spray spent two seasons at the University of Tennessee-Martin before deciding to transfer to play at Clemson. While hitting at least one three in 26 games, she is the current NCAA career three-point leader with 294.
The Tigers will be bringing in two freshmen this year: Weronika Hipp and Gabby Elliott. Both women are ranked top 50 in the nation for their positions, with Hipp at guard and Elliott at wing. Elliott marks Butler's second five-star recruit since she has been with the Tigers.
An additional asset to this year's team will be the return of Delica Washington, starting at point guard. The redshirt senior had to sit out last year due to NCAA transfer rules after coming to Clemson from three seasons at the University of Florida.
The Clemson Women's Basketball team will open their season next Wednesday, November 25th, against the Furman Paladins.