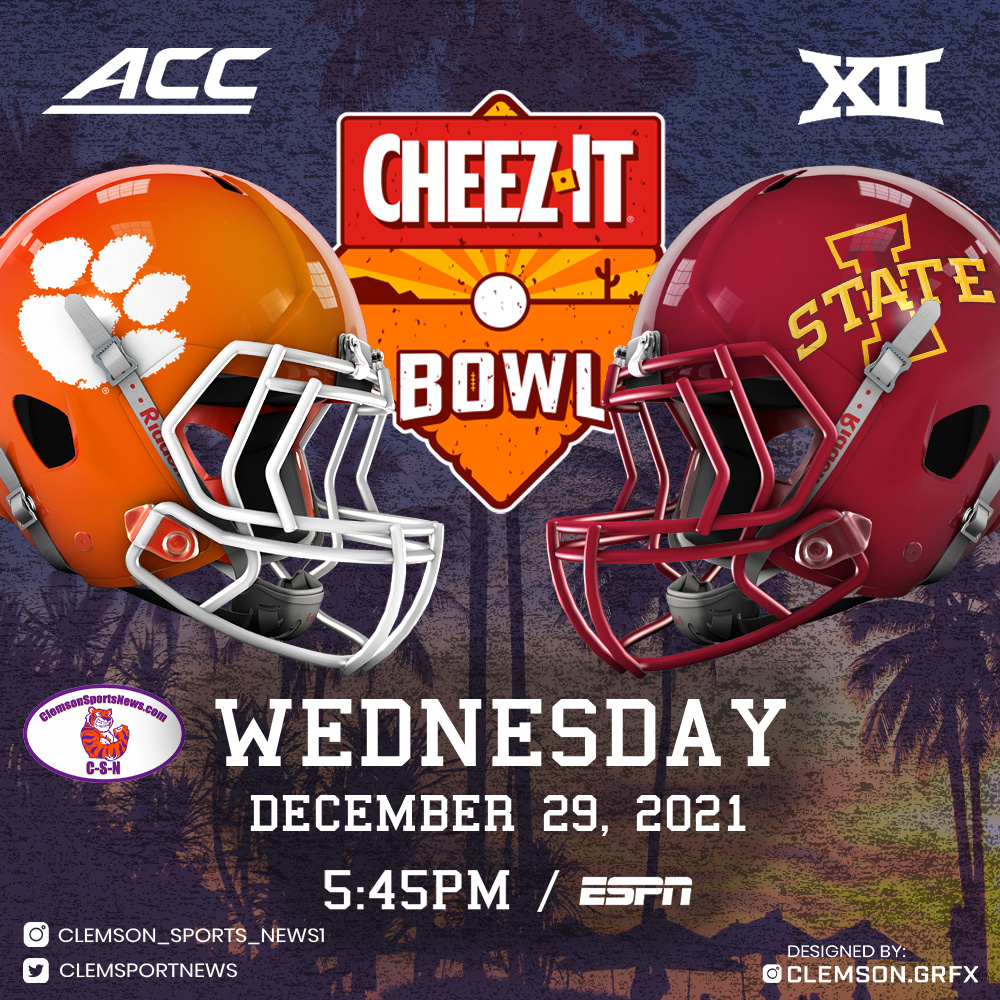 '
The Clemson Tigers travel to Orlando, Florida, December 29th to play the Iowa State Cyclones. As of today, Clemson is now a 1 point favorite. Of course, Their star RB Breece Hall has opted out, thus changing the spread from Iowa State being favored by 1.5 to the Tigers now favored by 1 point. Really? The loss of their best player is worth 2.5 points?
According to various sources, Hall has declared for the NFL Draft, passing up his senior year. He rushed for over 1400 yards and had 20 touchdowns. His loss will certainly be felt.
Three key defensive players for Iowa State, as well as a key reserve, have entered the transfer portal. DB Isheem Young, LB Aric Home, CB Kym Mani-King, and reserve DL Corey Suttle have decided to move on from the Cyclones.
All in all, 13 Iowa State players have either transferred or decommitted from this 2021 roster, Three wide receivers have entered the portal. Young was a starter at safety and two back up safeties have also taken the portal route.
According to sources, the Tigers do not appear to have any opt outs….yet. WR Justyn Ross is still healing from surgery. CB Andrew Booth is being hailed as a 1st round pick, and another CB, Mario Goodrcih, could possibly opt for the NFL. As it stands, neither has officially opted out. LB Baylon Spector is also nursing an injured hand, and is not expected to play. The leader of the defense, LB James Skalski, no way Jose he is going to miss playing in his last game as a Clemson Tiger to "prepare for the NFL draft."
The Tigers have lost 9 players to the transfer portal but none were really major contributors during the 2021 season. WR's EJ Williams and Joseph Ngata could be healthy enough to get in the game against Iowa State, as could WR Troy Stellato. This 2+ weeks is giving the Tigers time to get healthy, and to get used to new coordinators calling the game. While Brent Venables and Tony Elliott are off to new adventures, the staff has pretty much remained intact and should continue their strong finish.
Bottom line, the game is trending towards a solid Clemson win. The media and bookies have no faith in Clemson, and they don't have to. Coach Dabo Swinney is still in charge of Clemson, and even though he says what other coaches are scared to say, don't count him or this Tiger team out, just because the media says so.