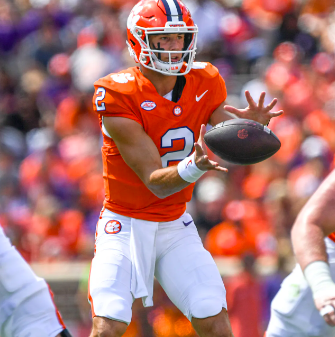 Clemson, SC
On Saturday night Dabo Swinney and his Clemson Tigers (1-1) welcome the Owls of Florida Atlantic (1-1) to the not-so friendly confines of "Death Valley" for an 8pm kickoff, televised live on the ACC network.
The Tigers are just off an emphatic and dominating 66-17 performance over Charleston Southern, now look to an FBS opponent that comes off its first loss of the season to Ohio in defensive struggle 17-10. Coach Tom Hermann and the owls come to Clemson looking to shock the world as 24 point underdogs.
Look for both teams to strive to work on areas of concern and to find answers inside their depth charts. Clemson and Dabo Swinney specifically have some detailed areas of concern… ball security in the quarterback position have on both instances reared its ugly head and bitten the Tigers. And continuing to see some more growth inside the wide receiver corps and getting back to Clemson "defense".
After a week one that saw a lot of "bust" in coverage and in containment. A lot of that was cleared up in the week 2 win, but the quality of opponent changes as a FBS team walks in with a veteran roster that is experienced in playing big games. The Owls also have experience visiting stadiums that are as daunting as the opponent . So expect the Owls to come in and challenge the Tigers. A kickoff of 8pm will have a Clemson crowd primed and ready as "Parent's Weekend" has the campus buzzing with "Family" and ready for game 3 of the 2023 season.
With that said. Tigers 42 Owls 14 .