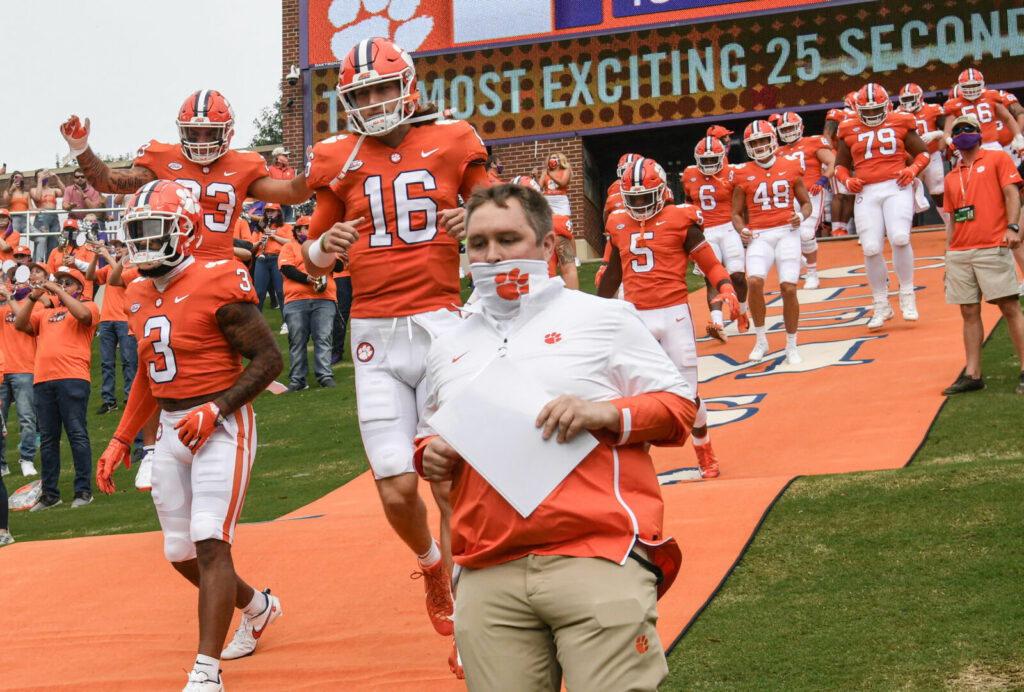 By: Zachary Wagner
The new AP top 25 poll was released earlier today, and to no one's surprise, the Clemson Tigers saw themselves sitting atop the standings for a fifth straight week. Clemson (2-0, 1-0 ACC) will be back in action this Saturday after the teams first open week of the season last week, welcoming the Virginia Cavaliers into Memorial Stadium at 7:30 pm on ACC Network.
The Top Five:
Clemson (2-0)
Alabama (1-0)
Florida (1-0)
Georgia (1-0)
Notre Dame (2-0)
Week five of the AP Poll saw the Big Ten as well as the PAC-12 find themselves back ranked inside of the top-25 as they announced this week plans to play a modified shortened schedule.
Here are where the Big Ten and the PAC-12 rank in this weeks poll:
6- Ohio State
10- Penn State
14- Oregon
19- Wisconsin
23- Michigan
The poll also had a fair shake-up as two top six teams saw themselves fall on Saturday.
The defending National Champions saw themselves fall at home on Saturday to unranked Mississippi State. The Tigers fell 14 spots, ranking 20th in the week five AP Poll.
After losing to unranked Kansas State at home, Oklahoma who was previously the number three ranked team in the country slipped all the way down 15 spots to 18.
Will this year be another year of Clemson and Alabama, THEN everyone else? After three weeks of football within Power-Five conferences, it sure is looking like it.