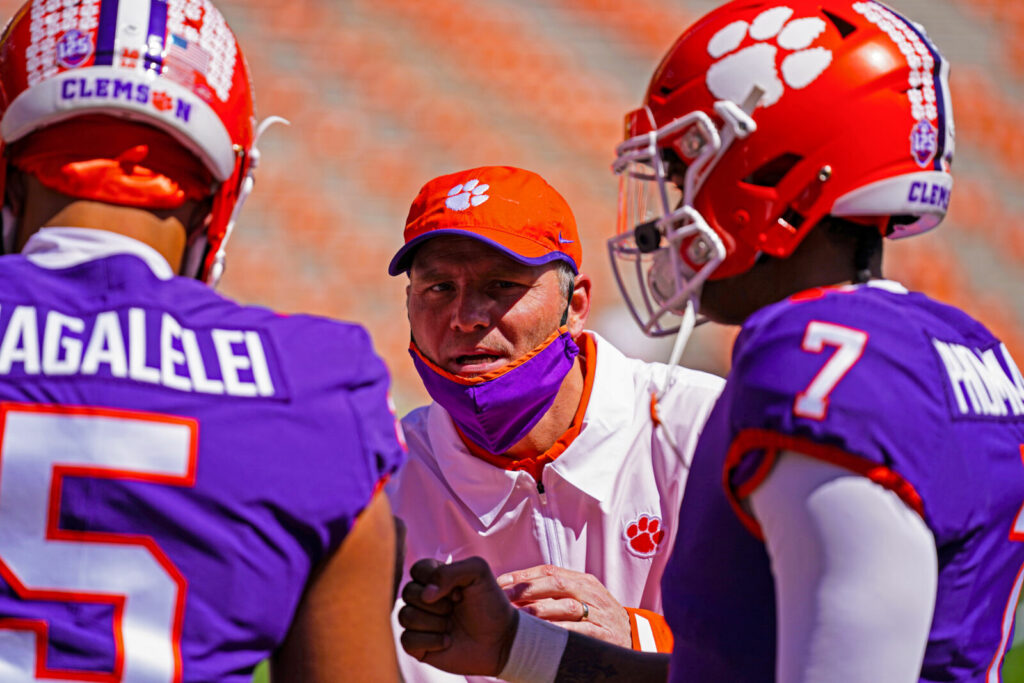 The quarterback room at Clemson will have a bit of a different look this year. Fans are used to seeing highly recruited quarterbacks in background waiting their turn. Not so much this year.
Deshaun Watson had Cole Stoudt and then Kelly Bryant backing him up. Kelly Bryant had Trevor Lawrence pushing him from Day 1 of Lawrence arriving. Lawrence had DJ Uiagalelei come in as a 5-star. Now, Uiagalelei had 4-star Taisun Phommachanh having his back, and then the spring game happened. An injury to Phommachanh in the last series of the game ended his 2021 season. Where does that leave the Tigers?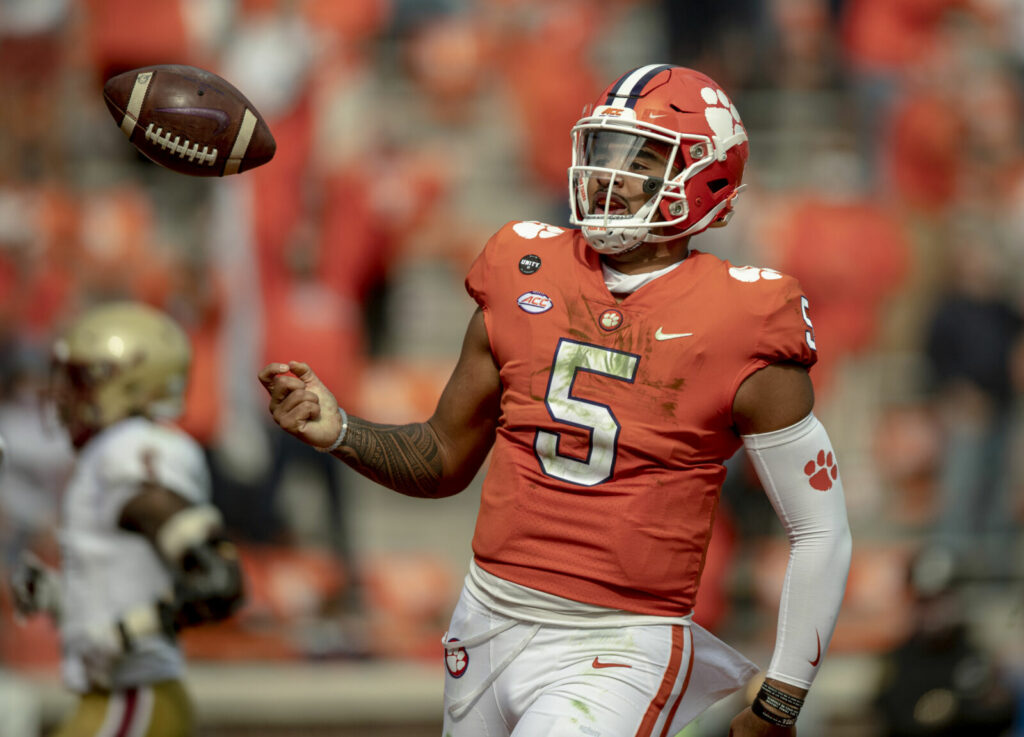 Uiagalelei will enter the fall practice as the starter and will be the starter game 1 against Georgia. He is ready to take over the reins and run with it. Uiagalelei started two games last year when Lawrence was out, and finished the season with 905 passing yards and 5 touchdowns with no interceptions.
The options behind Uiagalelei are not what Tiger fans are used to. The lead candidate to back him up was Phommachanh, but then the injury happened. Hunter Helms got very few reps last year but when he did, he showed some confidence in running the offense. His only substantial playing time came in a blow out win against Georgia Tech. In that game, Helms went 5-7 for 74 yards and passed for two touchdowns.
"Obviously losing Bubba (Bubba Chandler opted to play MLB), we lost that number, a little bit more depth. I've been very impressed with Will Taylor and Billy Wiles and I think both of those kids are going to be capable and be able to help." — Brandon Streeter, quarterback coach.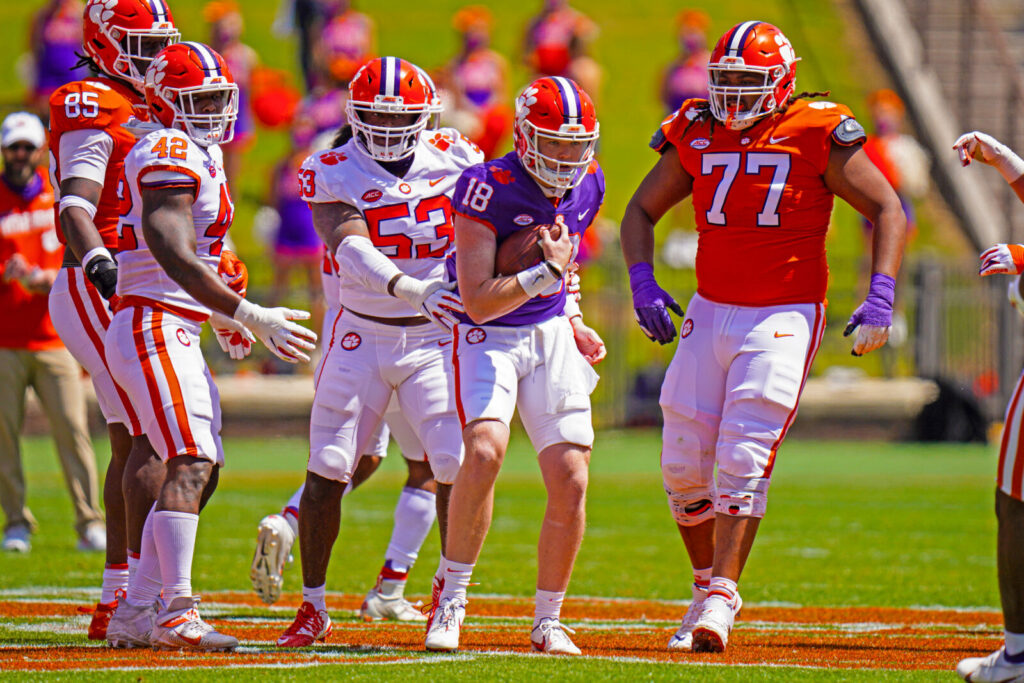 Bubba Chandler is a 4-star quarterback that was supposed to come in and compete right away. Instead, he opted for professional baseball and will not be playing football at Clemson. Will Taylor is another player the Tigers feared would bolt for MLB, but he decided to take his talents to Clemson and will be one of two incoming freshmen that needs to come in and learn the offense sooner than later. Taylor led Dutch Fork High School to the State Championship, passing for over 2200 yards, with 21 touchdowns, and also rushed for 448 yards and 11 more touchdowns.
"The plan with Will Taylor was to play quarterback his first year and then transition him to WR. So what he is going to have to do is come in and learn the quarterback position and be ready to contribute at that position,' OC Tony Elliott said yesterday at the Clemson Media Day." — Brandon Streeter, Clemson quarterback coach.
Preferred Walk-On Billy Wiles had already committed to Colgate when Clemson came calling, and he decided Clemson was the best option. As a senior, Wiles played in 9 games, passing for over 1300 yards and 15 touchdowns. At 6-3 194, he has the size to play at the next level.
"As you all recall, the year we won the National Championship in 2018, after that 4th game, and losing Kelly, it was Trevor, Chase, Ben Matson, and it was Hunter Renfrow. We are going to be deeper this year. Now it's a matter of getting them ready to play, obviously, " said Coach Streeter.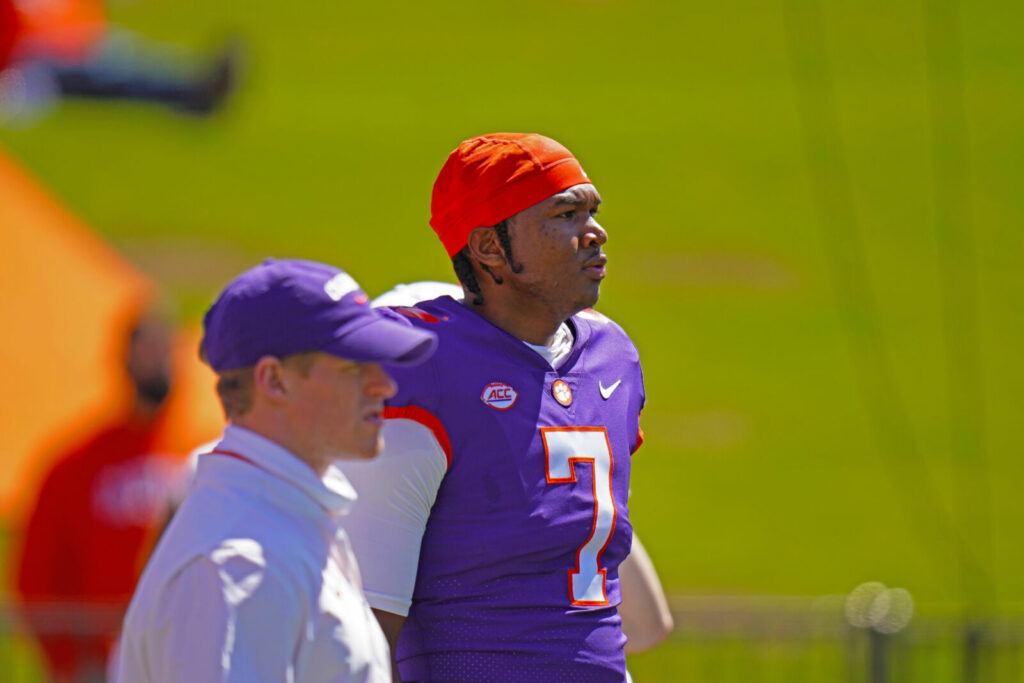 When the dust settles, DJ will be the starter. Regarding the back up to DJ, the dust probably won't be settling till around the 3rd week of August. The battle for the backup quarterback position is probably one of the most important questions to be answered in the fall. Who will it be?