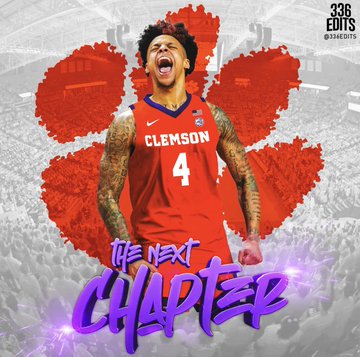 Clemson, SC
On Tuesday Brad Brownell and the Clemson basketball program received great news via the transfer portal when one of the Nation's best available guards and SC native Brevin Galloway.. Decided he's going to finalize his college career as a Clemson Tiger.
Galloway, has been at Boston College the past four plus years after leaving nearby Anderson, SC to join the Eagles following his High School career. Galloway has decided to return from Boston and back to the Palmetto state. He chose the Tigers over in state rival South Carolina, and will join the Tigers this summer and prepare for the upcoming 2022-23 season.
The addition of Galloway to the 2022 roster bolsters the earlier pick ups of Princeton transfer Jaelin Llewellyn and freshman recruit Chauncey Gibson. Brownell and staff moving at a fast pace to replenish the roster that saw transfers of two key players and losses to graduation.