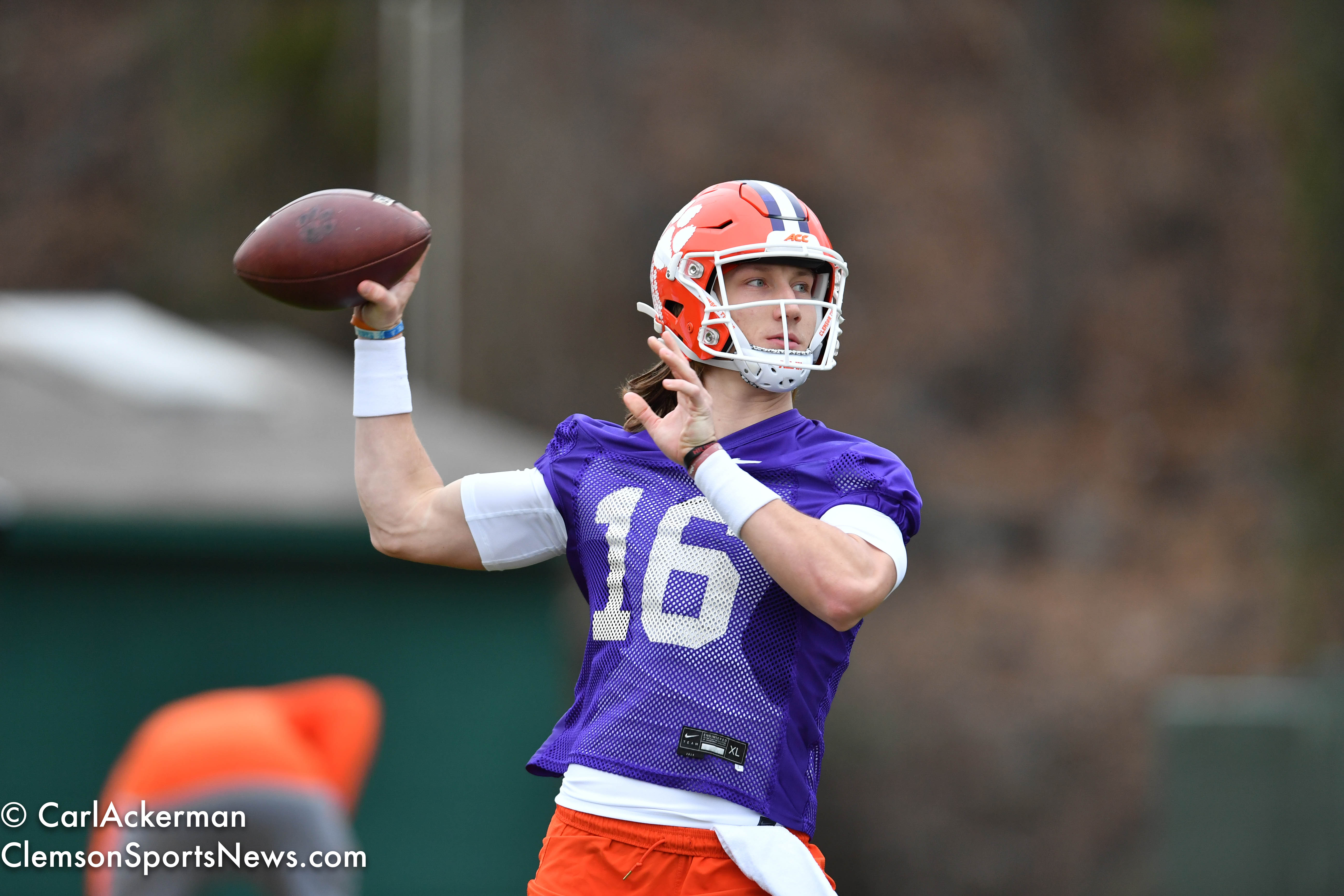 Clemson, SC
Clemson held its first practice of the 2020 season today. With many story lines expected to develop over the next month leading up to the Spring game. Who's gonna replace the departed defensive backs and offense line? … How do the very highly thought of freshman class acclimate and adjust to the scheme and speed of college football.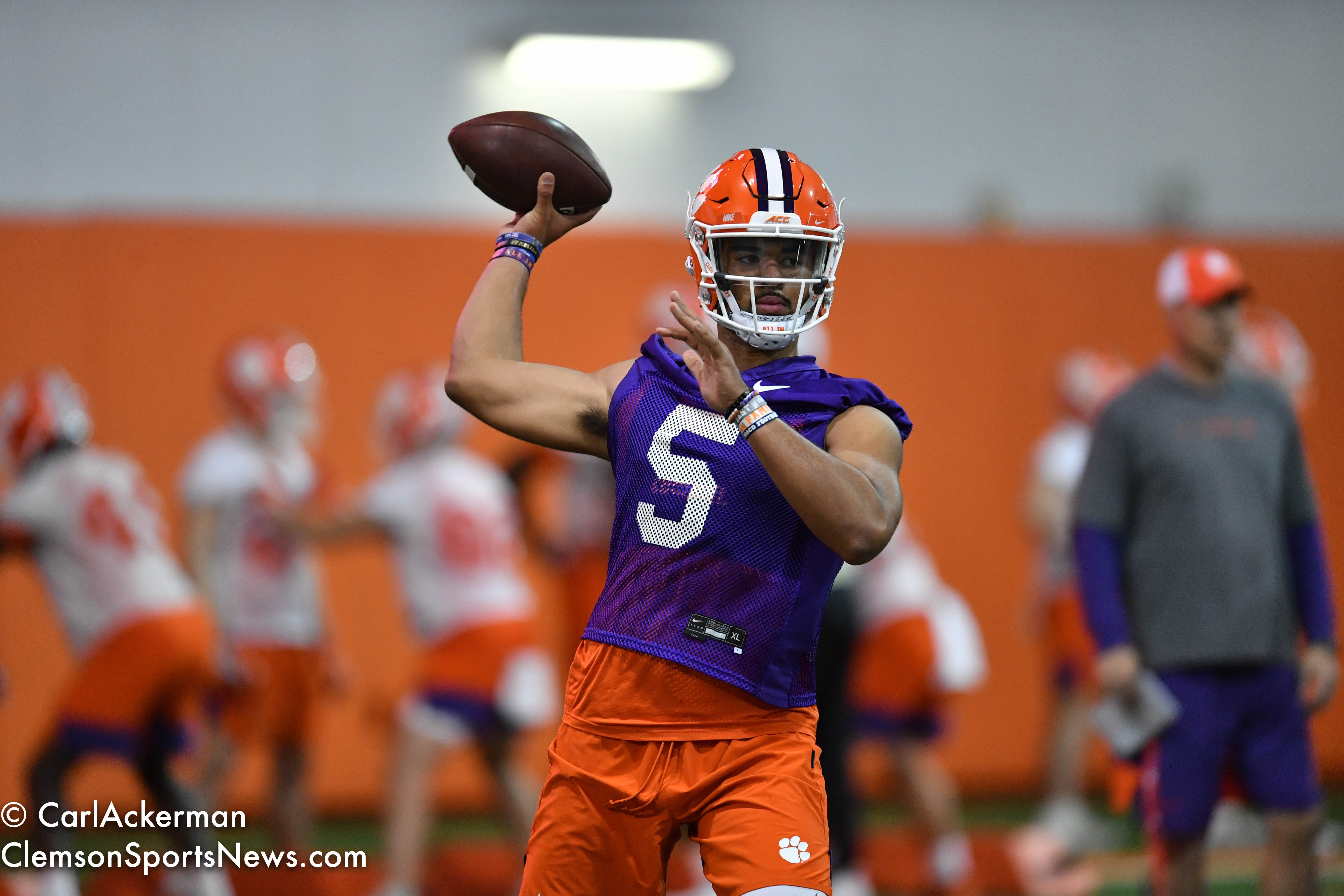 Freshman QB DJ Uiagalelei
On day one we had access and time to make a few observations and right off the bat we noticed freshman offensive lineman Paul Tchio. The freshman out of Georgia was quite the specimen as he came into this camp in amazing shape. Second was the noticeable size difference in how Taisun Phommachanh, the sophomore quarterback definitely spent some extra time in the weight room in the past 2 months. Now the 2nd string QB in the depth chart he will battle incoming freshman phenom DJ Uigalelei for the chance to backup All American candidate Trevor Lawrence. DJ is also a big guy, at 6′ 5″ and 245 lbs and on day one looked to be in great spirits. And Clemson starting punter Will Spiers was taking snaps with the QB's. Speirs was a high school starter back at Calhoun Academy.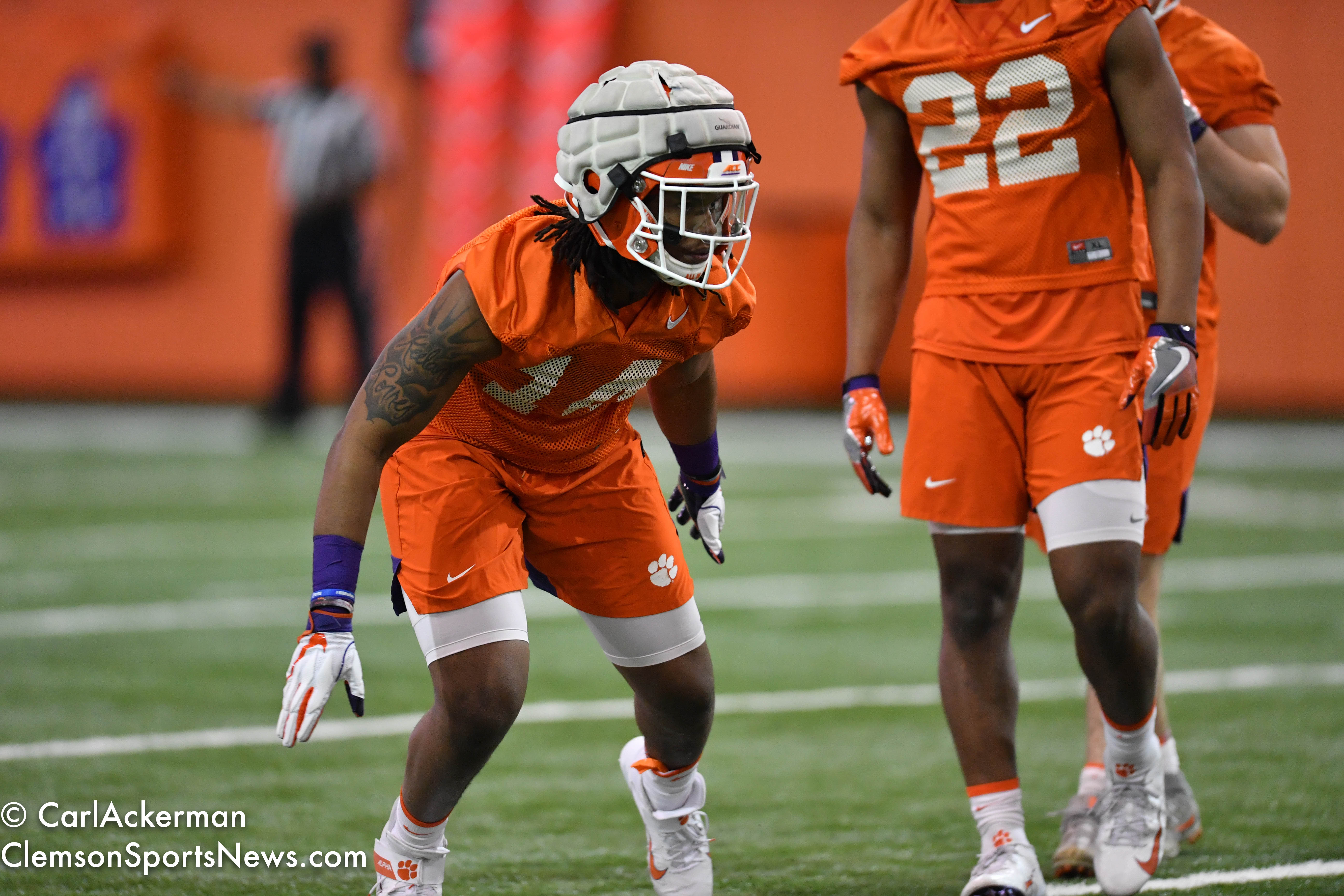 Freshman LB Kevin Swint
We also took a few moments to watch the Clemson Defensive line and Linebackers and noticed that Kevin Swint and Trenton Simpson both looked the part and came into camp in great shape. The Tigers on the line that stood out where the obvious in Bresee and Murphy. But on day one just watching them in about 45 minutes of drills there is not too much to analyze in such a short time. We will get more time in the coming weeks to make a better assessment.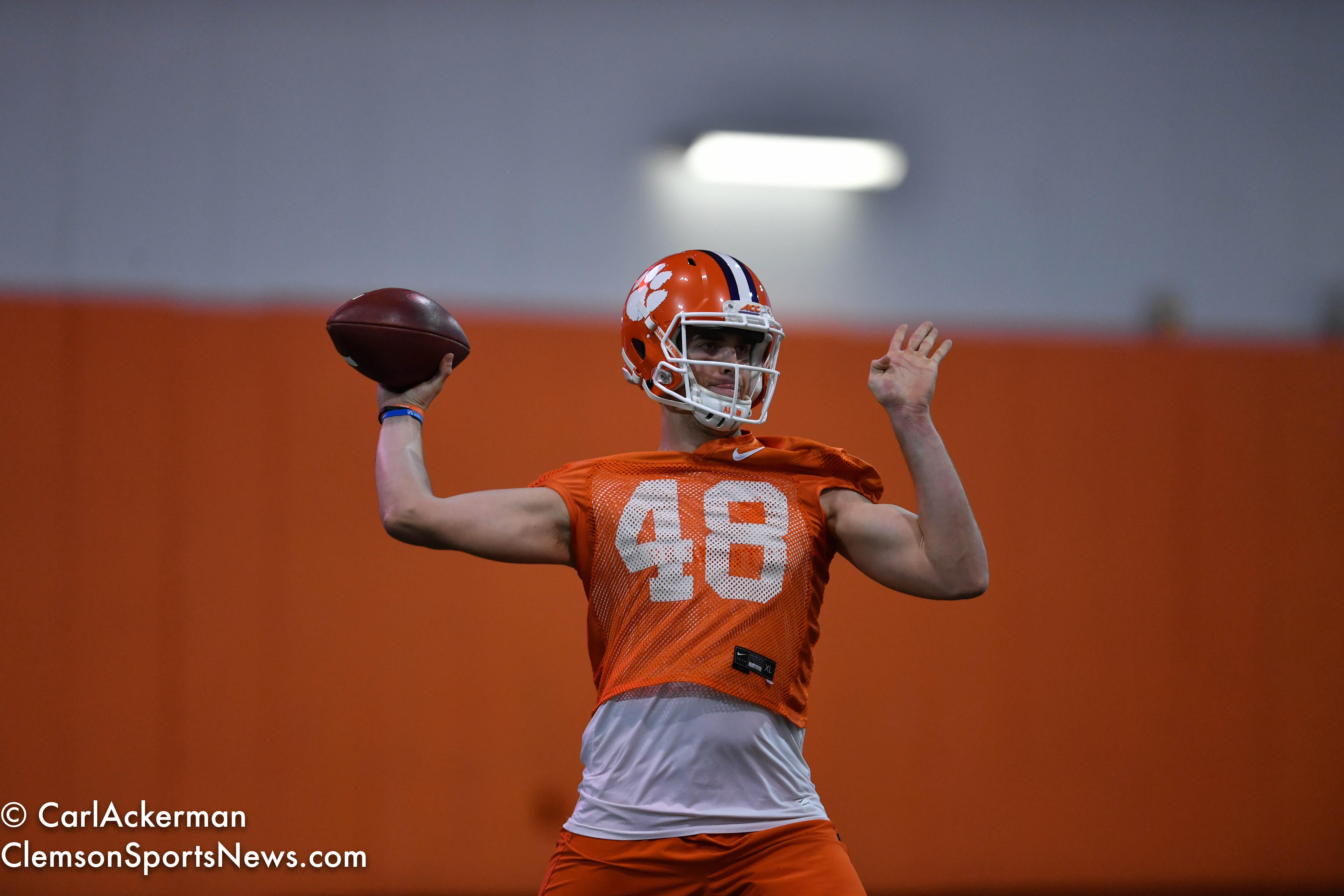 Punter Will Speirs taking snaps with the QB's on day one.
Noteworthy players we took time to watch included Freshmen Bryan Bresee, Myles Murphy, Fred Davis, RJ Mickens, Paul Tchio , Bryn Tucker, Trenton Simpson, and Mitchell Hayes.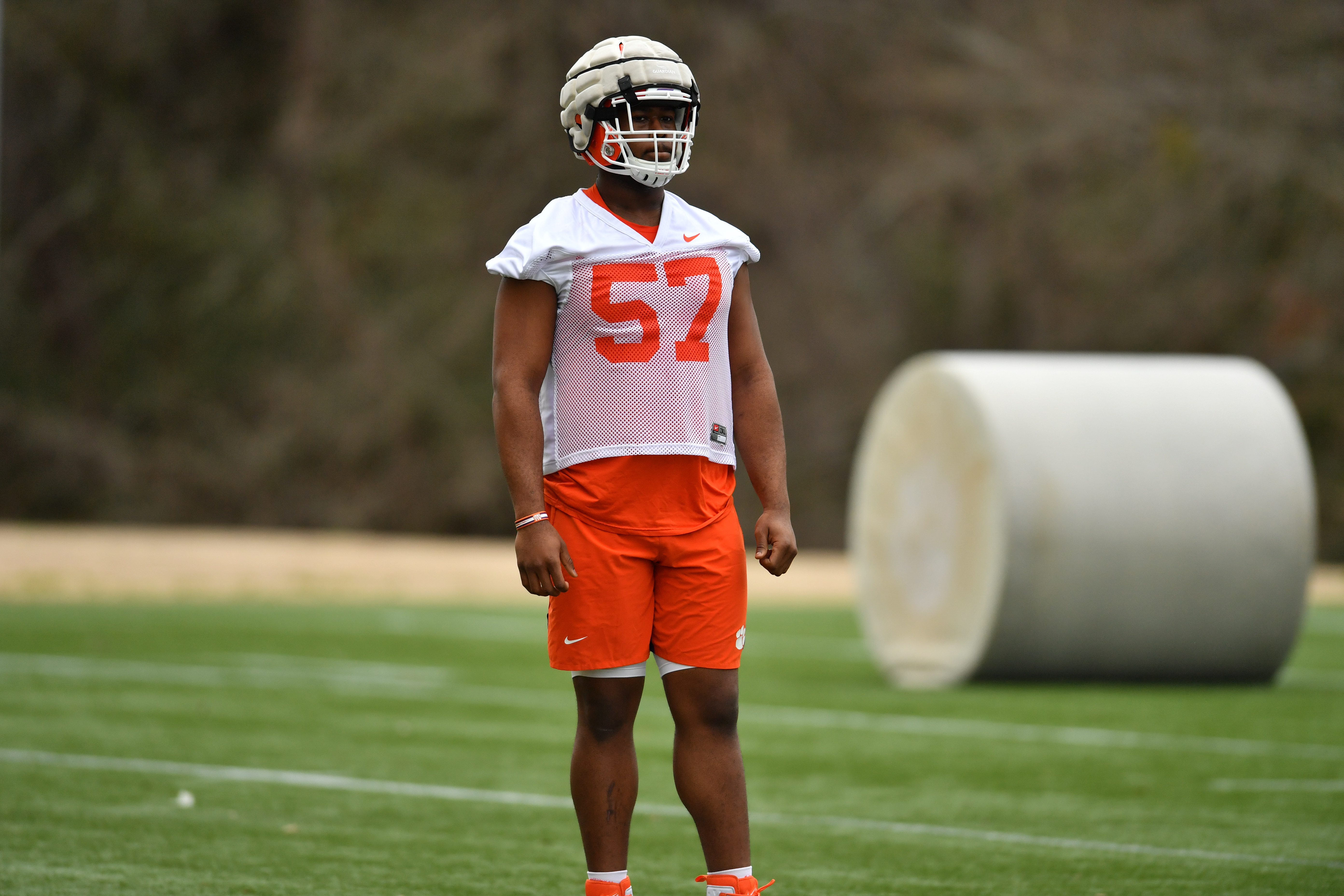 Freshman OL Paul Tchio
Stay tuned here to CSN as we report on the Tigers Spring practices on site from now until the Spring Game on the 4th of April.