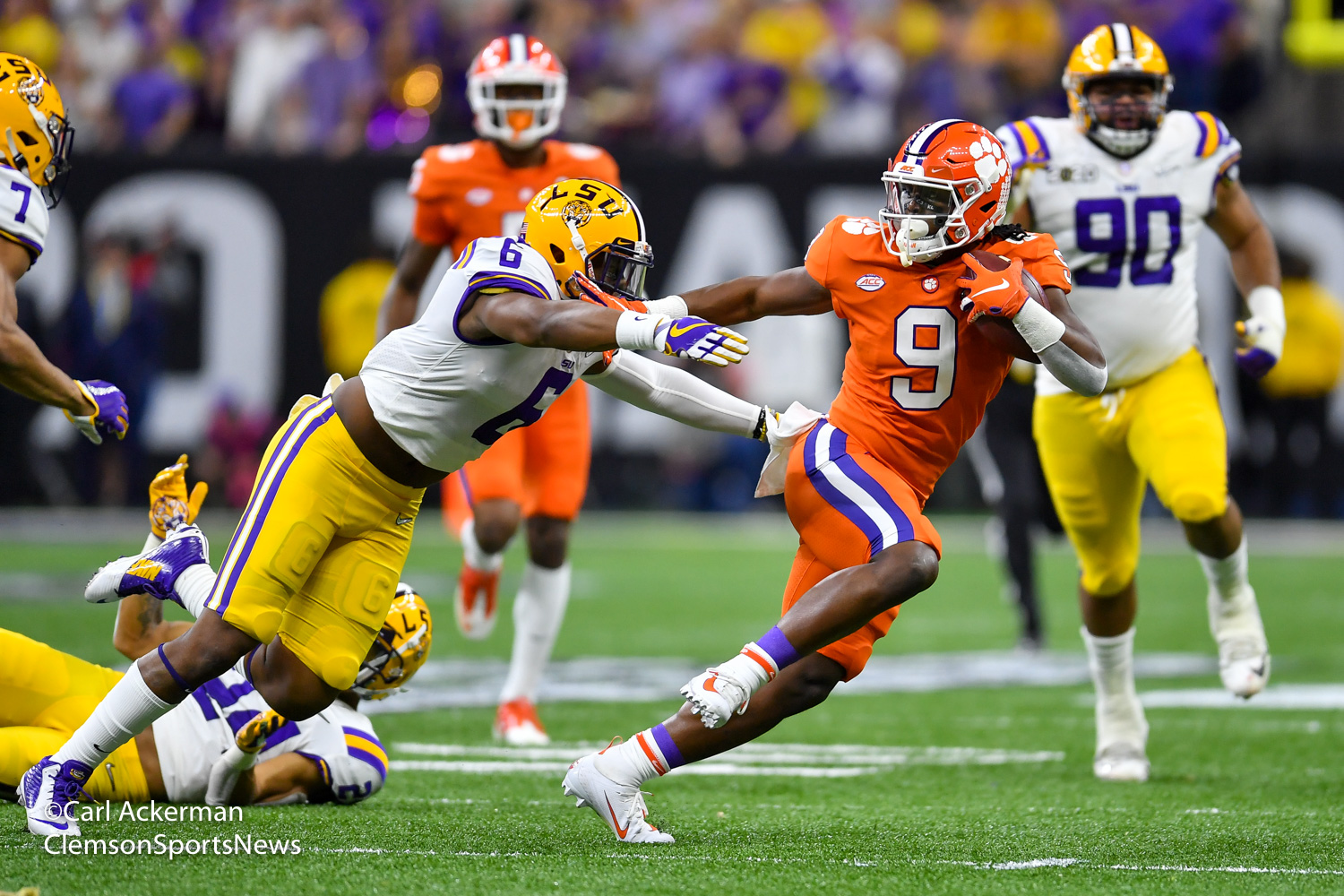 What It Really Means
Travis Etienne announced he was coming back for his senior season for Clemson. Fans all over the ACC moaned and groaned, fan bases around the country started blaming Dabo for holding him back, and Clemson fans started relishing the thoughts of watching this prolific back running through opposing defenses, again.What does this do for the running room at Clemson? The answer seems obvious, it simply means Clemson returns it's RB group intact, only getting better by adding one of the best high school backs in the country in Demarckus Bowman. Looking deeper, it's more than that though.Lyn-J Dixon seemed primed to step in and be the first man running out to start the game. Can you imagine being Dixon, hearing that ETN was returning, thinking it was his job to lose and suddenly, it's not?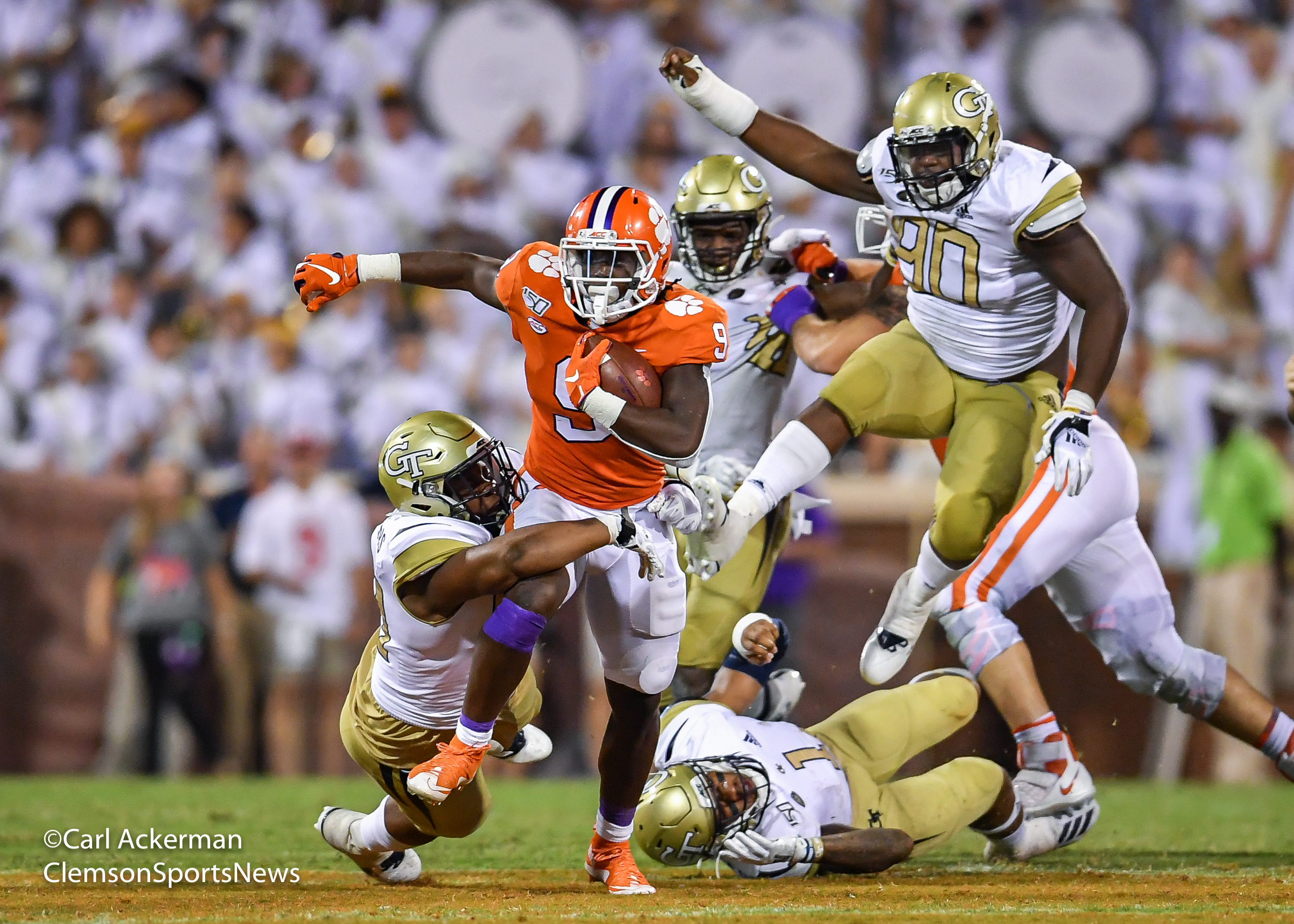 It has long been told that Clemson recruits the entire person, the quality players. This is the perfect example."The biggest thing for Travis is I wanted to educate him on my best understanding on what's ahead and then the decision was up to him. Really, I wasn't surprised either way. Just being around Travis I know what kind of man he is, he cares about being the leader in his family and how much he cares about his education, and where he values football. He is a great football player and he loves the game. To have a guy like that come back, as a coach, it makes you a better coach, trust me.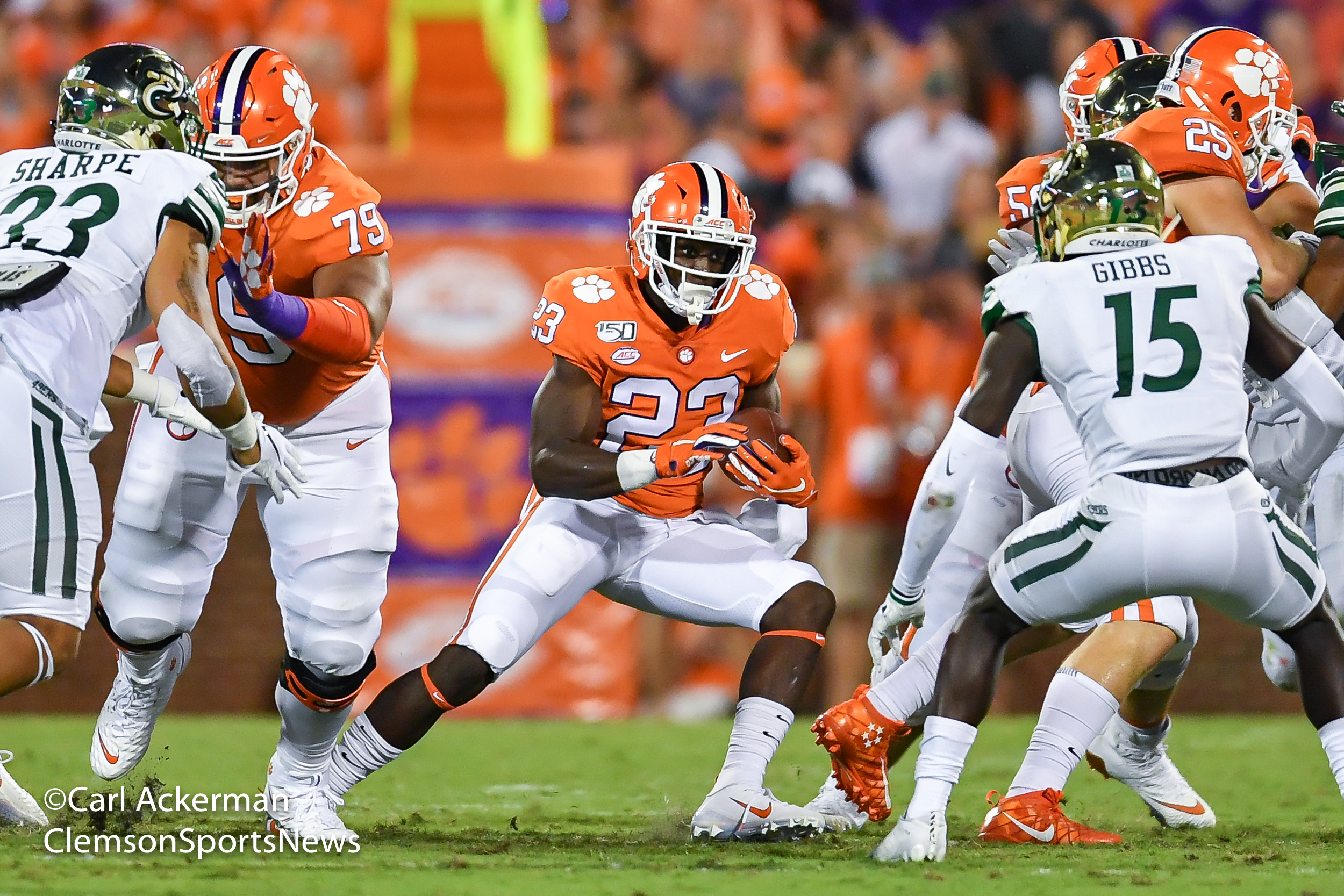 But for some of them younger guys, they have to make a decision. A lot of those guys came here thinking hey, after 2 or 3 years of transition they will get a chance to play. Lyn-J is a young man that comes from a different background down there in Butler, Georgia, and he is really just trying to figure out life. He is a guy that is very competitive, wants to play. He was geared up and ready for his opportunity to play and to naturally step into that role. I was kind of awkward, I was actually talking to Lyn-J, I didn;'t know what Travis was going to do, then he called me, and that's when he told me. I had to let Lyn-J know and I said you just have to make the decision. You got to be really really proud of him cause the easiest thing to do was to pack your bags and to move on. But he decided 'you know what, I'm gonna step back and mature and grow and see this as an opportunity to play with a pro, to prepare like a pro and just take advantage of the opportunity.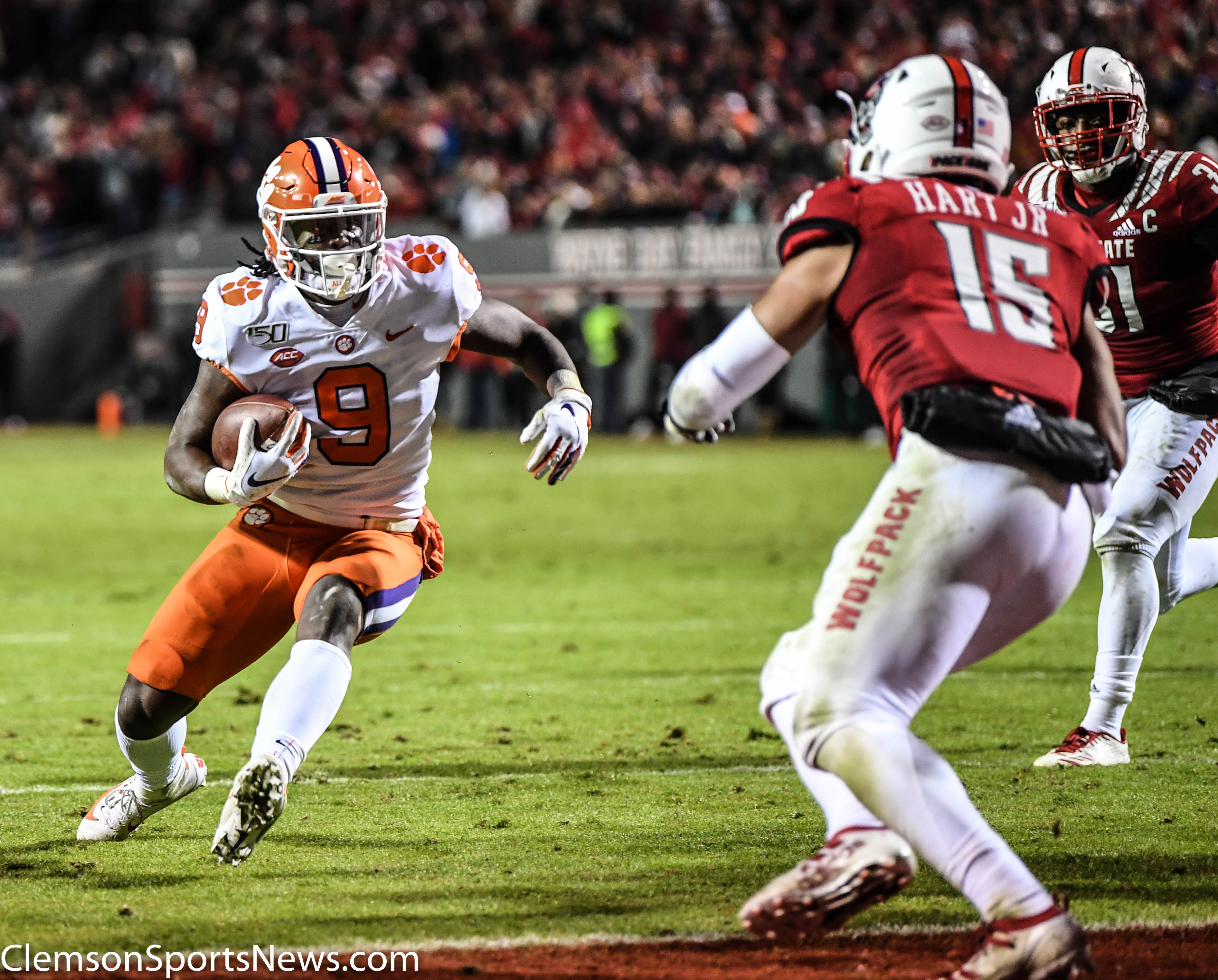 Don't worry so much about the quantity of the reps I get, just focus on the quality." — OC Tony Elliott.Dixon was the tigers 2nd leading rusher last year with 104 carries, 635 yards, and 6 touchdowns. He also caught 14 passes out of the backfield for another 121 yards. He can be looked at as the anti-Etienne, change of pace back that wasn't simply used in garbage time. For example, he rushed 11 times for 79 yards and a touchdown against Texas A&M, 12 rushes for 60 yards against USC-east. Look for Dixon to get more passes out of the backfieldThe battle for playing time will come with the 3rd back off the bench.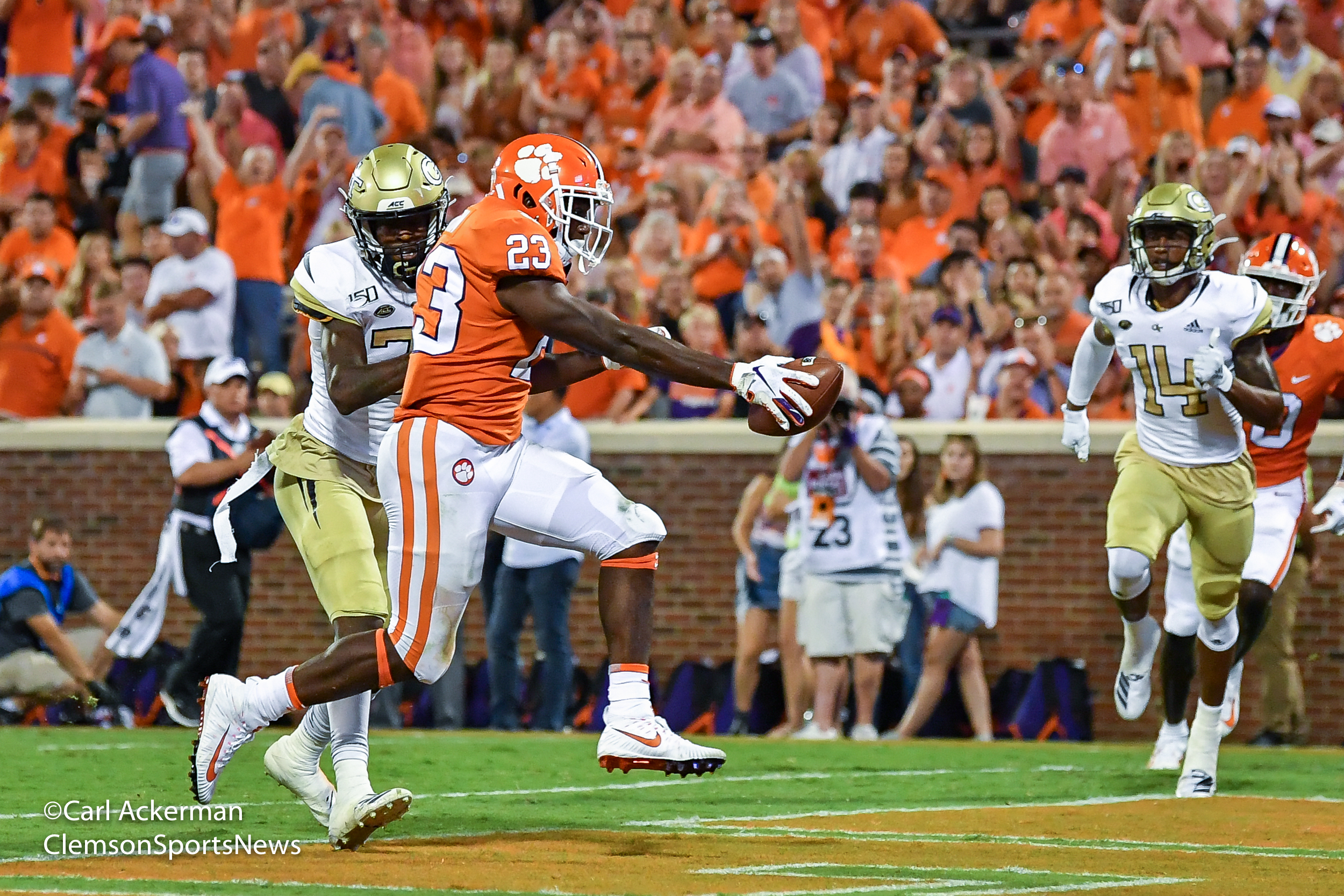 Elliott has a stable of backs returning that are going to be severely tested by incoming freshman Demarckus Bowman. Chez Mellusi, Michel Dukes, and Darien Rencher all got valuable reps after the games got out of hand, but where does that put them with Bowman coming in. The three of them combined for 102 carries, 573 yards and 7 touchdowns. All three are capable at the position, but none are in the class with Bowman. All he did in 3 years of high school ball was carry the ball 460 times for 5172 yards and 71 touchdowns. He is going to be hard to keep off the field. Kobe Pryor is another incoming freshman that might be better served with a redshirt year.
Don't expect to see much of Travis Etienne in the spring game. Don't expect to see a lot of Lyn-J Dixon in the spring game. Watch the ones battling to run out there as the 3rd running back: #19 Dukes, #21 Rencher, #27 Mellusi. Pay particular attention to them when they are not running the ball, i.e., blocking and carrying out fakes. Bowman and Pryor will not be there till the summer. Watch for the offense to look for the backs out of the backfield more in the spring. The coaching staff is one of the best in the country at "fixing" issues.To answer the question, what does Etienne's return mean to the running group? It simply means he will run out with the first team, lead the way, providing an example of leadership and work ethic, and pave the way for the group waiting their turn. The running back position is in great hands for today, tomorrow and the next few years.
brought to you by: