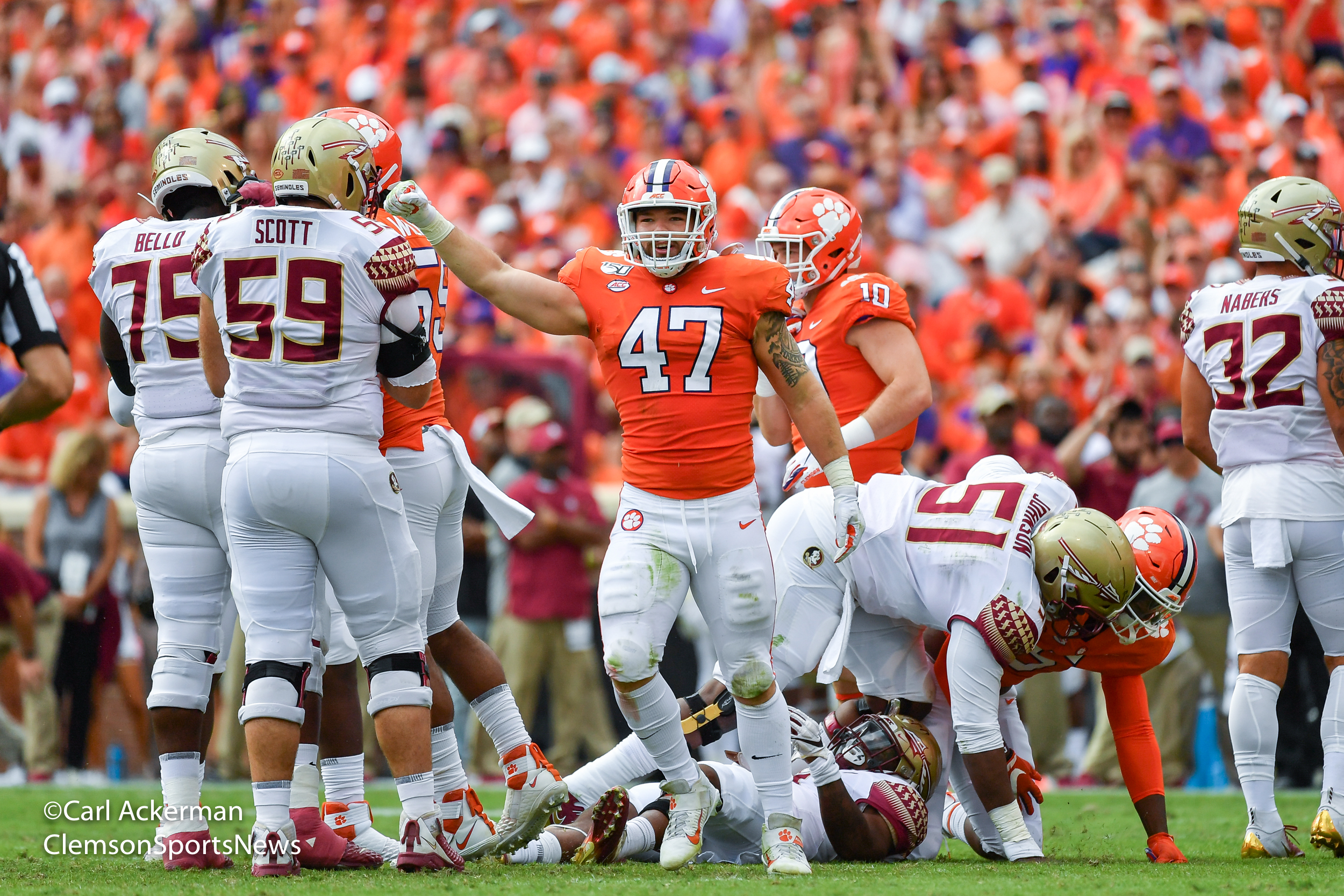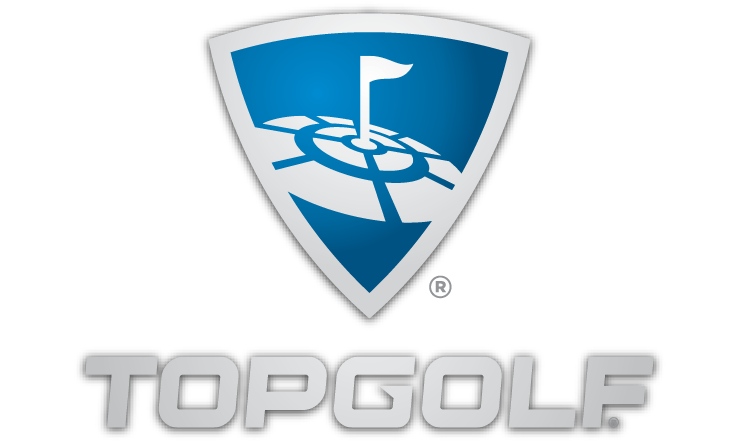 The Clemson defense ranked as one of the top defenses in the nation in 2019. They basically had one bad game in a 15 game season, the last one. In the ACC, the tigers ranked 4th in run defense, 3rd in pass defense, and 1st in points allowed. Their one loss came against LSU in the national championship game and the tigers will use that game to improve in 2020. Coach Brent Venables will have to replace several starters on defense.Gone are Isaiah Simmons, K'Von Wallace, AJ Terrell, Tanner Muse and Denzil Johnson from a talented secondary.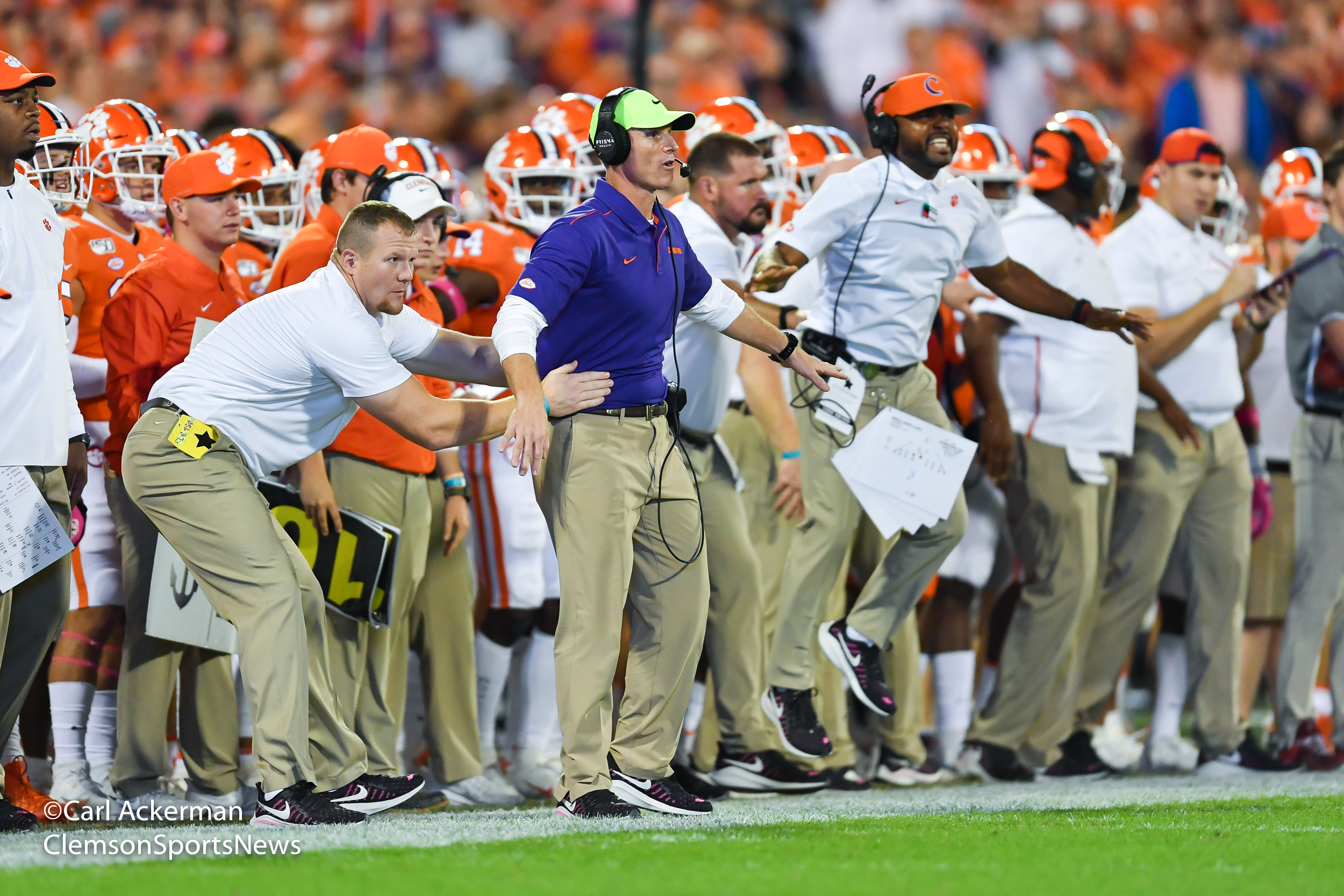 In Clemson fashion, however, the Tigers were able to get a lot of underclassmen playing time and valuable reps in preparation for exactly this.The linebacker room is deep and talented, and will no doubt see an emergence of new names to the forefront. Chad Smith has graduated. James Skalski returns to lead a "pack" of linebackers hungry to improve on their last performance. In 15 games, Skalski was 2nd on the team in tackles with 105, 7.5 tackles for loss and 4.5 sacks. After Skalski, the starting positions are wide open. There is a plethora of talent returning at the LB position. Sophomores Baylon Spector and Jake Venables tops a list of young talented backers ready to take the next step. Spector ended the season with 45 tackles, 6 tackles for loss and two sacks. Venables finished with 38 tackles on the season with 9.5 tackles for loss and 1.5 sacks. Kane Patterson, Keith McGuire, Mike Jones, Jr, and Lavonta Bentley are a talented group competing for playing time and should see a lot of action in the spring. The position will be adding several highly rated linebackers to the spring roster; Trenton Simpson, Kevin Swint and Sergio Allen. Tons of talent at this position, but who is going to separate themselves? Get your scorecard out for the spring game, There are lots to choose from.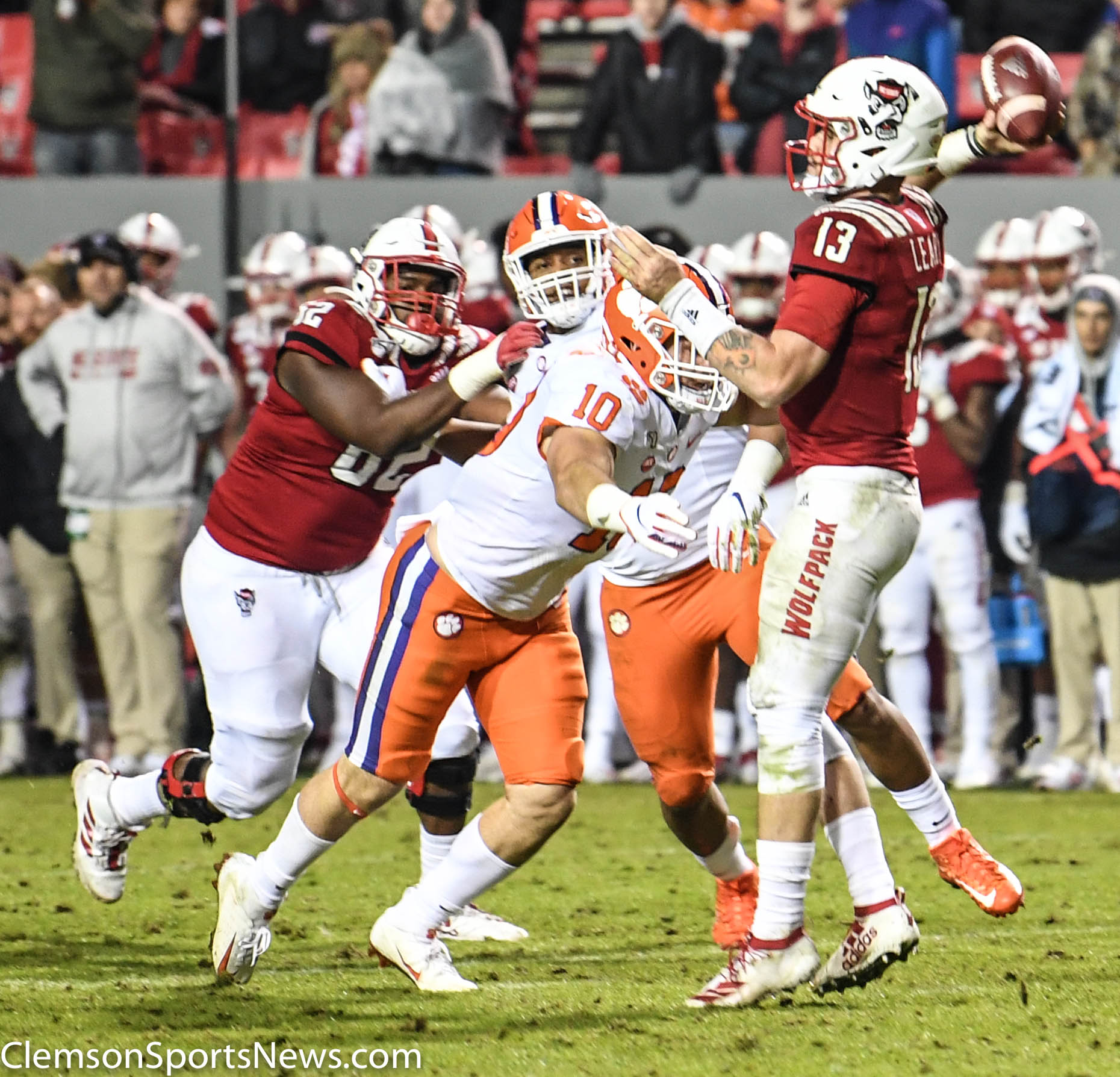 The secondary takes the biggest loss with respect to returning starters. However, the cupboard is not totally bare. Derion Kendrick returns at one cornerback position. Kendrick moved over from the offense last year, and has established himself as maybe one of the best in the country. Terrell's departure leaves a hole on the other side, but there is talent waiting to show they're ready to take their turn. Sheridan Jones, Andrew Booth, Mario Goodrich and LeAnthony Williams will be out to prove themselves early. Incoming freshman Fred Davis III will be in for the spring and needs to get up to speed fast. The other freshman coming in, Malcolm Greene, will be arriving in the fall.The safety position also so an exodus of stars with Muse, Johnson and Wallace departing for futures beyond Clemson. Nolan Turner is the lone returnee at safety with game experience. He will more than likely get the start at one safety position. The other starter will come from a group that includes Joseph Charleston, Ray Thornton III, and Lannden Zanders. These guys totaled only 209 game reps between the three of them and will need to step up quickly. Freshmen RJ Mickens and Tyler Venables are both early enrollees and will be called on to get ready early.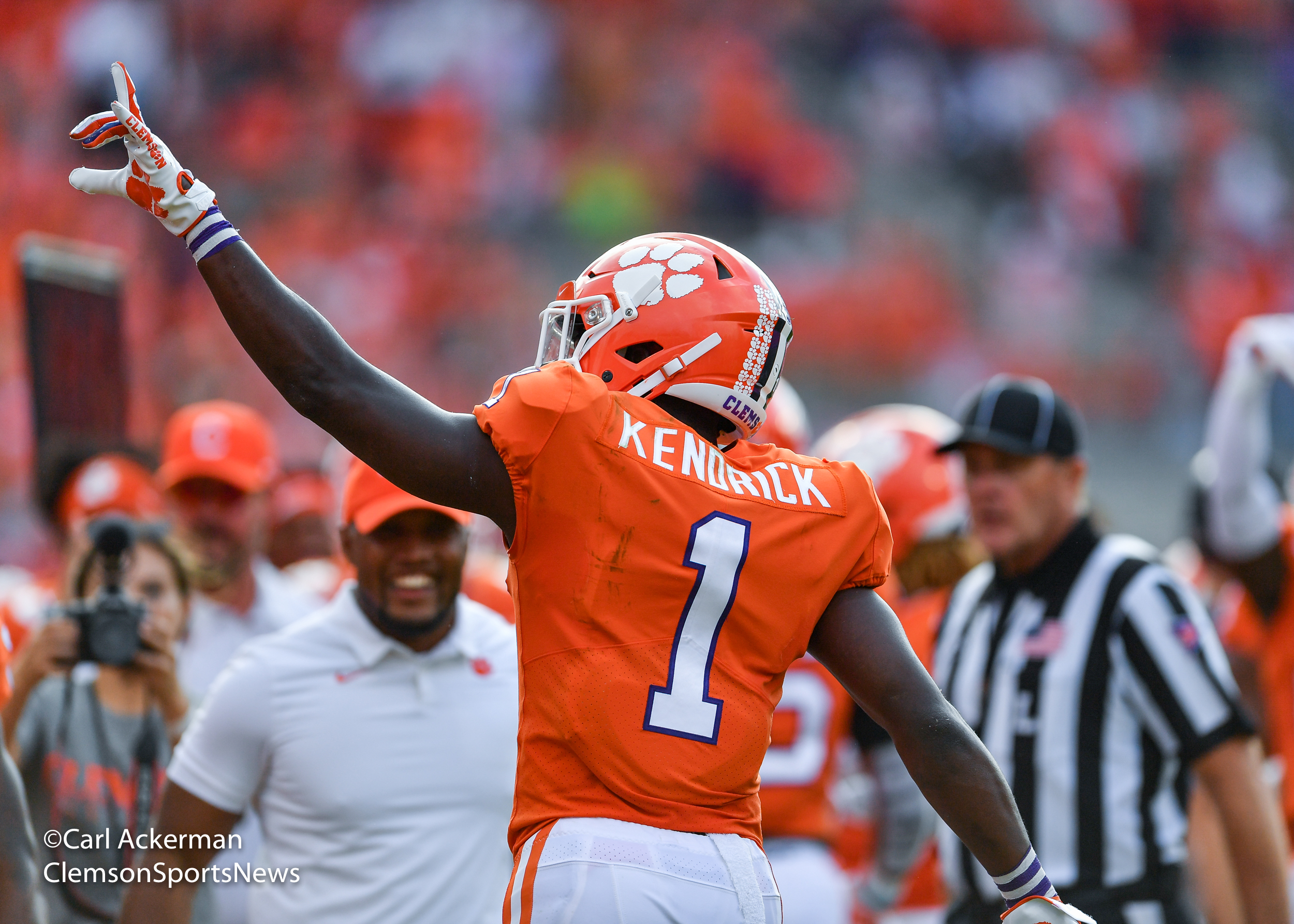 The secondary looks to be the achilles heel of the defense this year vice the strength it was in 2019. The young guns are going to have to step it up and this will be an area of concern for the coaches going into the spring game. Coaches Mike Reed (cornerbacks) and Mickey Conn (safeties) have their work cut out for them. One important point of reminder: this young secondary will face one of the top offenses in the country on a daily basis. Iron sharpens iron.Coach Brent Venables is considered one of the best if not THE best at Defensive Coordinator. He has a very talented group of linebackers to work with, and should once again mold one of the top defenses in the country.The best friend of a back seven is a great front four. Clemson's defensive line was adequate last year, very good at times, but wasn't able to get the pressure like the DL did the year before. Granted, that DL was stacked with NFL talent. If Clemson can get the push up front in 2020, this secondary will benefit, and just a hint, it's on the way.