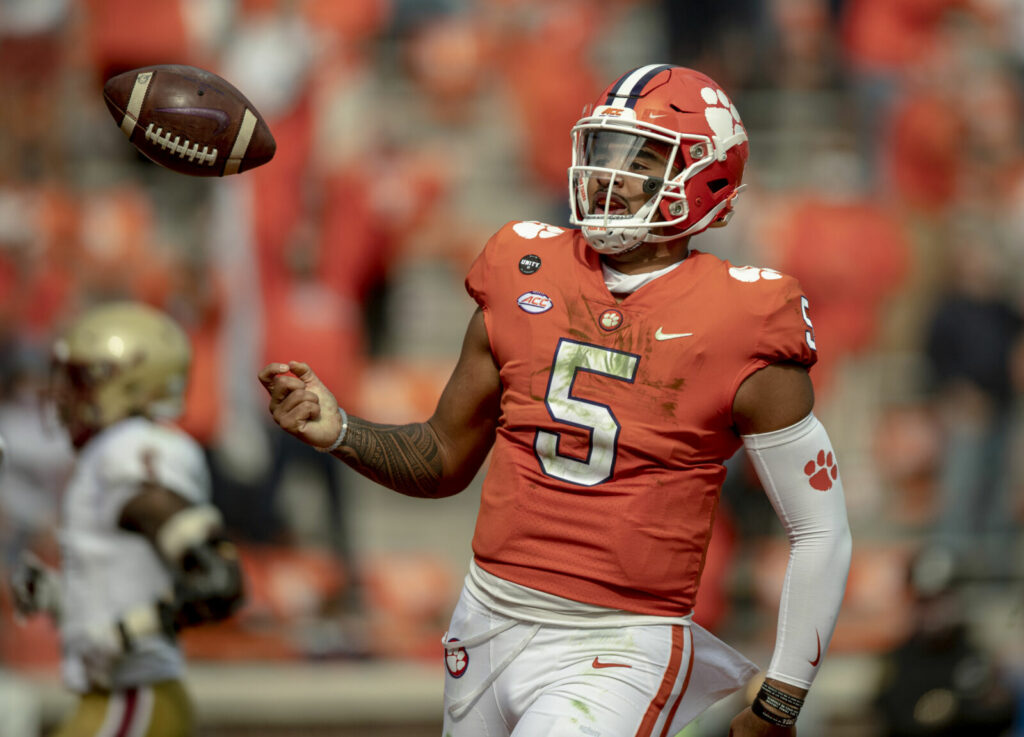 January 12th, a look at what Clemson football looks like for 2021.
The 2020 football season did not end well for Clemson. Getting thumped by three touchdowns in the playoff game will give the players and coaching staff a little extra motivation to get ready for the 2021 season.
The NCAA has decided to give everyone an extra year of eligibility due to the pandemic. Several Clemson players have already announced they would take advantage of that. A couple of others have decided to transfer after graduating to try to get more playing time elsewhere. A few others have decided to take their shot at the NFL.
James Skalski, Derion Kendrick, and Darien Rencher have decided to return. Skalski and Kendrick will help solidify the defense that, if Nolan Turner should decide to return, would return all 11 starters from the 2020 season. This might be the first time this has happened at Clemson.
This Clemson defense is deep, and will welcome in a Top 5 recruiting class that includes several players that might well be ready to challenge for playing time, most specifically DT Payton Page, and LBs Jeremiah Trotter, Jr., and Barrett Carter. Carter will probably also get a look at safety. The return of Xavier Thomas and Justin Foster could be the biggest returnees on the defense. Getting these two guys back will provide instant depth.
Offensively, the Tigers will return three starters on the offensive line, losing Jackson Carman and Cade Stewart. The 2020 recruiting class had five outstanding high school linemen but it takes time to transition to the college level. OT Walker Parks came on strong at the end of the year and should move right in to a starting job in 2021. The 2021 class is bringing in four more talented offensive linemen, including the latest commitment, Tristan Leigh. Leigh is pretty close to college ready and should be battling from day one in the spring for Carman's LT position.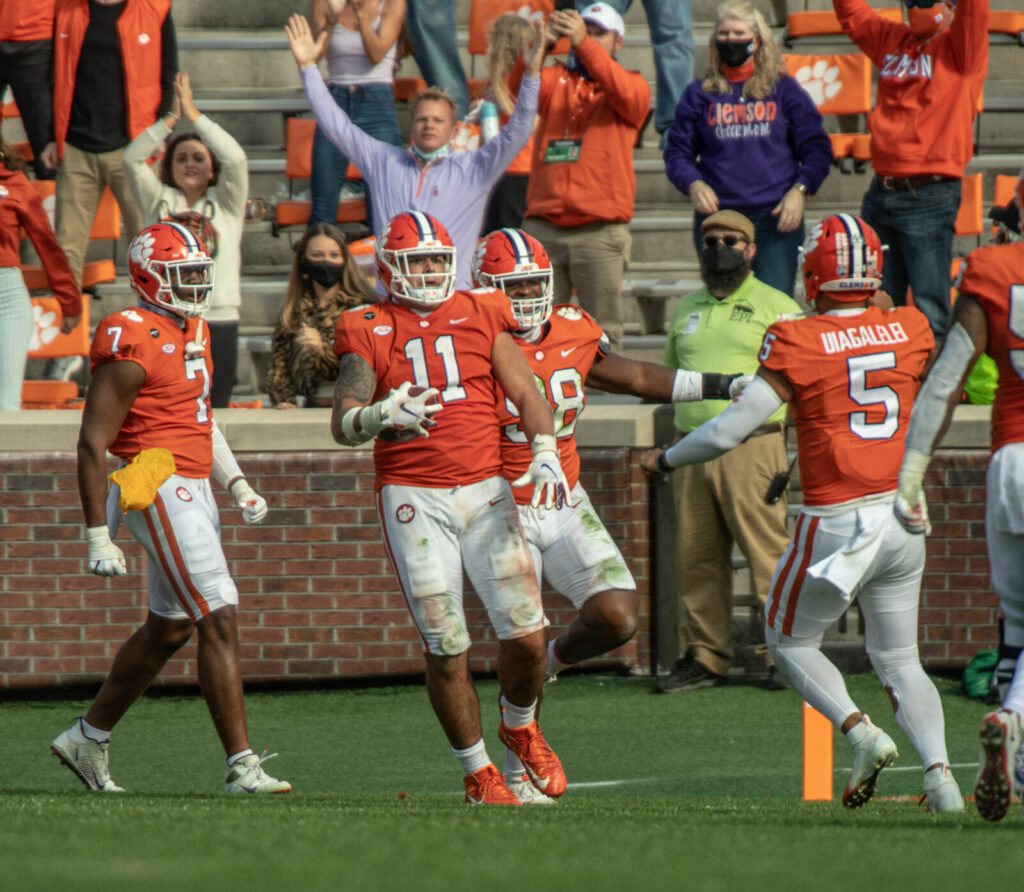 Will Shipley and Phil Mafah bring in another "Thunder and Lightning" duo that wi push returning backs Lyn-J Dixon, Chaz Mellusi and Darien Rencher. Also in the mix are Kobe Pryor and Michael Dukes. Travis Etienne has been "the man" the last three years and now must pass the torch. Who will pick it up?
Wide receiver Justyn Ross is still a question mark, health wise. If he were to be healthy and returns, he would be THE go-to guy for QB D.J. Uiagalelei, along with Frank Ladson, Joe Ngata, EJ WIlliams and Robbie Spector. There are three incoming freshmen that will look to challenge for reps almost immediately; Beaux Collins, Dacari Collins and Troy Stellato. This is a deep group that needs to step up the production in lieu of losing Amari Rodgers and Cornell Powell. The tight end position is in good hands with the return of Braden Galloway and Davis Allen. The 2021 class includes the #1 TE in the country, Jake Briningstool.
Then of course, there is D.J. Uiagalelei. The talented QB is already being touted as #2 in the Heisman race after starting two games in 2020. The $64 million questions is……who will be the next man up. Taison Phommachahn (5-17 for 17 yards) is the likely candidate to be the second in line. Hunter Helms (9-12 for 74 yards and 2 touchdowns) showed promise in his limited time on the field. Incoming freshman Bubba Chandler could also put in a challenge to backing up.There doesn't seem to be a lot of "big time" talent behind DJ at this time. There is no 5-star sitting behind him waiting his turn. Yet.
B.T. Potter ranked 4th in scoring for kickers with 115 points. He hit on 61 of 62 extra points and 18 of 23 field goals. He also had 73 touchbacks out of 85 kickoffs. Aidan Swanson will likely take over the punting duties for departed Will Spier. The left footer punted three times for a 43.7 average and is ready to take his place.
All in all, the Tigers are going to be right in the mix again and with one of the top classes coming in to reload the talent leaving, Tiger fans have a lot to look forward to.