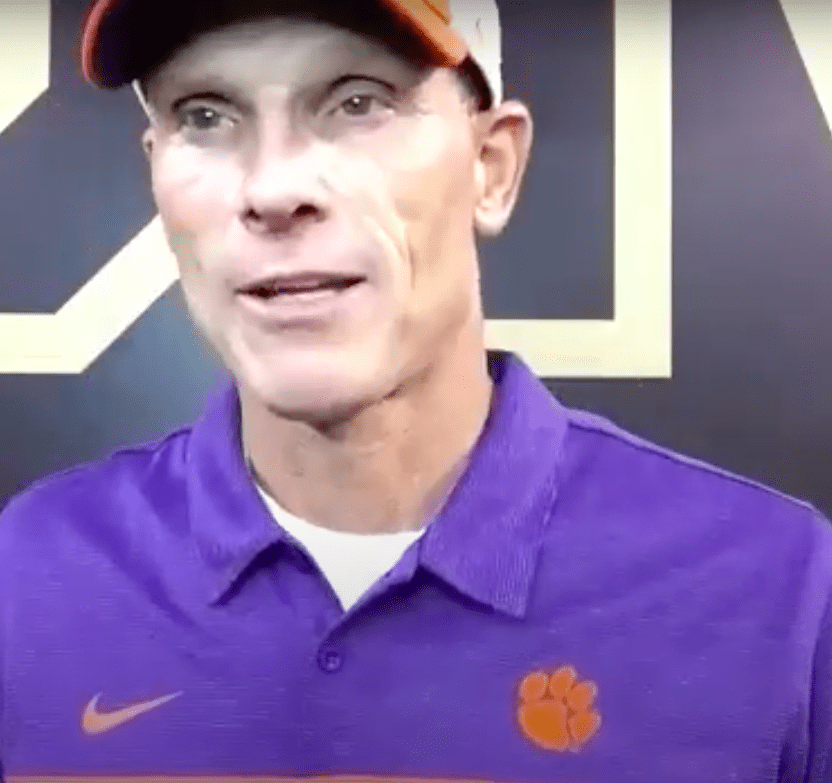 Winston Salem, NC
The Clemson Tigers walked away with a resounding 37-13 win over the Demon Deacons of Wake Forest on Saturday Night. Following the game, the Tigers' two co-ordinators spoke on the performance of their respective units.
 Clemson offensive coordinator Tony Elliott spoke with media following beating the Wake Forest Demon Deacons with a score of 37-13. Elliott spoke highly of the amount of effort the guys put into their play, explaining how it created a good start for the returning players, and it was a learning experience for the new guys. He emphasized that the coaching staff had high expectations for everyone on the team, explaining that standards don't change because someone is a backup. Elliott justified this by saying, "We don't just want to get on the field and play. We also want to dominate our opponent." 
    
Starting quarterback, Trevor Lawrence explained how the environment was different, saying, "We were just excited to play. It was a little bit weird running out with the crowd noise. They did a good job keeping the environment up." Not only did Lawrence have a successful season opener, but fans also got to see Taisun Phommachanh and DJ Uiagalelei take some snaps. Lawrence said, "They didn't have a ton of opportunities to really push the ball down the field at that point. They did a great job; they were prepared. I think our room has done a really good job of focusing and locking in." Overall, Lawrence was happy with the game's tempo, explaining how the plan was really well executed.

    Running back Travis Etienne was reasonably happy with how the game was played, saying, "It was great being back out there with the guys. We need to work on some execution." Etienne explained how he is looking to improve every day; he said, "My improvement comes with confidence. With a couple of years under my belt, I'm able to go in there with confidence and use my technique." He explained how he wouldn't make the plays he does without the offensive line, describing how they gave it their all to give the running backs a chance. The younger running backs got to see the field last night too. Etienne stated, "The younger running backs have shown what's to come. Those guys have the best of both worlds. The sky's the limit for them."
    After a successful season opener, the Clemson Tigers will be facing the Citadel Bulldogs at home on Saturday at 4:00 PM. Keep up with all things Clemson Sports on ClemsonSportsNews.com