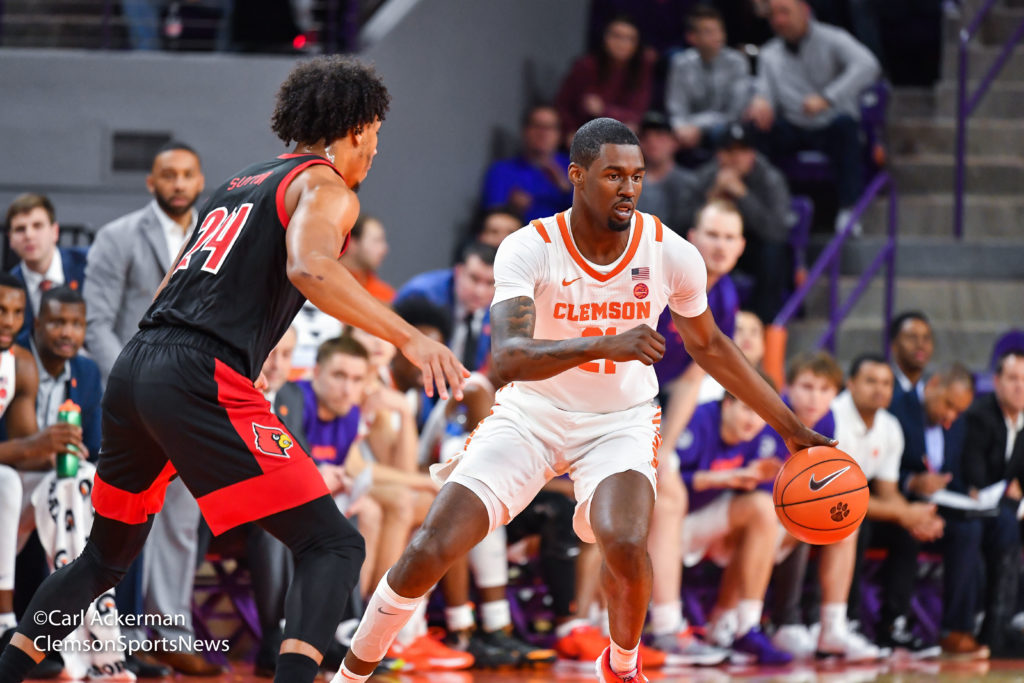 BY: Zachary Wagner
Clemson small forward Khavon Moore has entered the transfer portal, according to Jason Butt. Moore, who transferred to Clemson in May of 2018 after playing the 2018-19 season at Texas Tech.
The Macon, Georgia native was a four-star prospect in the class of 2018 and was ranked the 44th best player in the nation according to ESPN.com.
Moore played in 28 games for the Tigers last year, and started four for Head Coach Brad Brownell. The junior averaged 9.1 minutes per game,1.8 points, 1.7 rebounds, 0.5 assists and 0.6 blocks per game.
Moore becomes the second transfer out of the Clemson Men's Basketball Program this offseason. Center Trey Jemison announced he was transferring to UAB on May 14.