Coach Brad Brownell is still on the recruiting trail, heading into Atlanta, GA, to offer SG/SF Jalen Carruth for the 2022 class. The 6-7 173 lb Carruth picked up his second offer to date, the other being from Xavier.
Carruth played his freshman year at Lincoln Academy in Suwanee, Georgia, before transferring to Westlake High School in Atlanta. After his sophomore season there, he has decided to transfer to Arizona.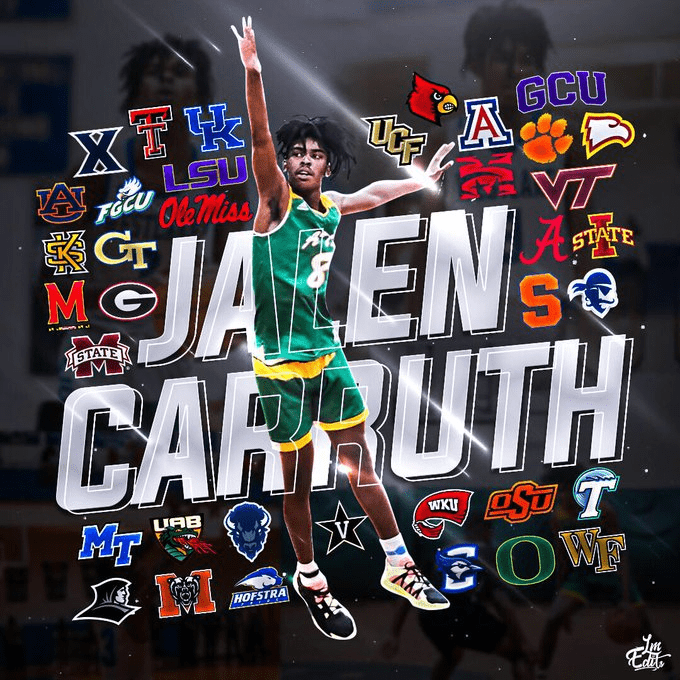 "I have a friend named Jamel King who went there. I happened to get the coaches contact and found out the coach was interested in having me go there. The interest was mutual and we just made it happen. My parents were skeptical about letting me move so far away, but they decided it was the best decision for me, and that it would benefit my career so theySure are letting me go."
Most high school players fashion their game after NBA players and Carruth is no different.
"I would say my style is somewhat like Kawhi Leonard. He doesn't overdo it on the court, regarding dribbling and shooting too much, he keeps everything simple. He is a great communicator on the court and plays the game the right way."
His first offer was Xavier, and then Clemson came in with their offer.
"Yeah, my dad handles all my recruiting. He was informed by my high school coach Bryan Lippman that I was offered by Clemson, then my dad passed down the news to me. It felt great, my family and I were really excited. They first contacted me after my freshman year."
He becomes the 14th Clemson offer in the 2022 class and the 3rd shooting guard offer. Two more years before this talent goes to the next level.