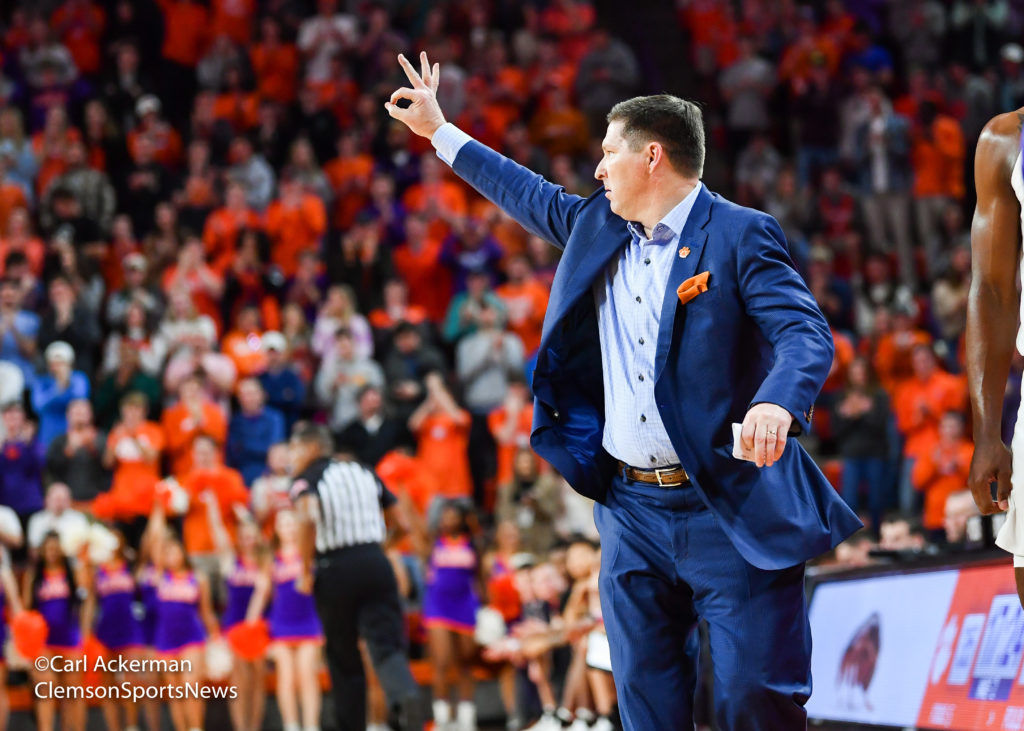 By: Zachary Wagner
One and dones, transfers and illegal recruiting tactics seem to be taking over the College Basketball landscape as we speak. The College Basketball we see today is one that is very different from even just ten years ago, when one and dones were still fairly common, but the transfer portal was not the talk of the town.

Brad Brownell has had his work cut out for him and his Clemson Tigers Basketball Program the last few years, with a variety of really high peaks, and a lot of very low falls. Just two years ago Brownell had the Tigers battling a blue blood basketball program in Kansas in the sweet sixteen of the NCAA tourney, falling by just four points to the Bill Self led Jayhawks.
After the Tigers best NCAA Tournament appearance since 1997, it seemed as if Brownell was going to get one of the biggest recruits in Clemson history. Zion Williamson, the #1 overall power forward and #5 overall recruit in the class of 2018 seemed primed and ready to send his National Letter of Intent to play for Brownell and the Tigers. Williamson was 86% crystal ball to head 45 minutes down the road and play for Clemson.

Not all was it cracked up to be though, as Williamson decided to pick up the Duke Blue Devils hat on signing day. Most Clemson fans have still been scratching their heads on this decision, a move that has now been under investigation by the NCAA and the FBI on the "benefits" Williamson and his family received from Coach Mike Krzyzewski and staff.
Losing out on big time recruits is not all Brownell has had to battle against during his ten year stint as the Tigers man in charge, he has also had to deal with the new "big" thing in college athletics: the transfer portal.

During the 2019 offseason, Clemson had three players alone transfer to different schools, that coming after five players graduated. Brownell had to scramble and pick up four players from the portal: Nick Honor, Curran Scott, Khavon Moore and Tevin Mack. Honor sat out last season after being denied eligibility by the NCAA and both Scott and Moore played minimal minutes off the bench for the Tigers last season. Tevin Mack was a bright spot for Clemson, appearing in all 31 games and averaging a career high 12.2 points a game.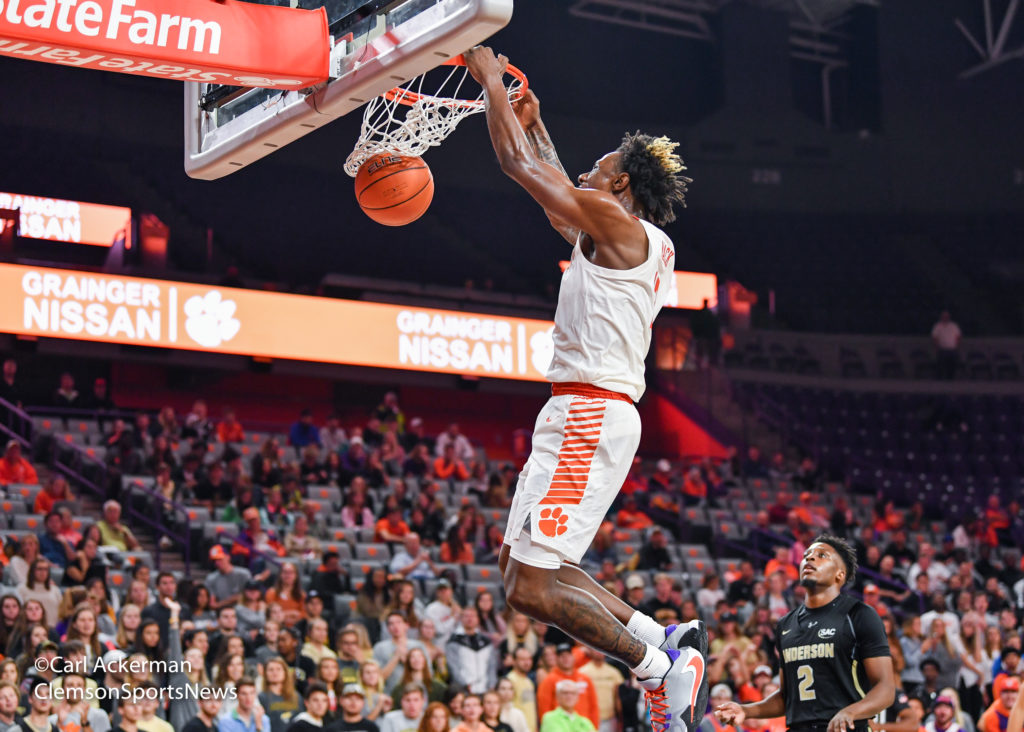 With both Mack and Scott using their final year of eligibility last year, the Tigers will once again need to fill some holes this year. Honor will fill in nicely this year, splitting time with Clyde Trapp and Al-Amir Dawes. Look for Chase Hunter to contribute good scoring off the bench after battling injuries all last season and Alex Hemenway to fit in as the sharpshooter on the team this year.

Brownell did help himself and his staff this year on the recruiting trail, picking up two players ranked #1 overall in their state. P.J. Hall, a four star recruit out of Spartanburg, SC will learn behind one of the best big men in the ACC this year, Aamir Sims, who just withdrew his name from the NBA draft to spend his senior season back with the Tigers. Clemson also picked up a four star power forward from Mexi, Mexico in Olivier-Maxence Prosper who will probably split time with Jonathan Baehre who is coming off his second torn ACL in a year. Brownell said in a press conference earlier this month that Baehre is hopeful to be ready for the start of the season.

Brownell hauled in the 49th best-recruiting class in the country this year, which makes it back-to-back years that he has had a top-50 recruiting class in the nation.

Do not expect the transfer portal to magically disappear or the one and done rule in college basketball to change unexpectedly, but Brownell is slowly starting to piece together a very nice team for the Clemson Tigers, and he is doing it the right way.