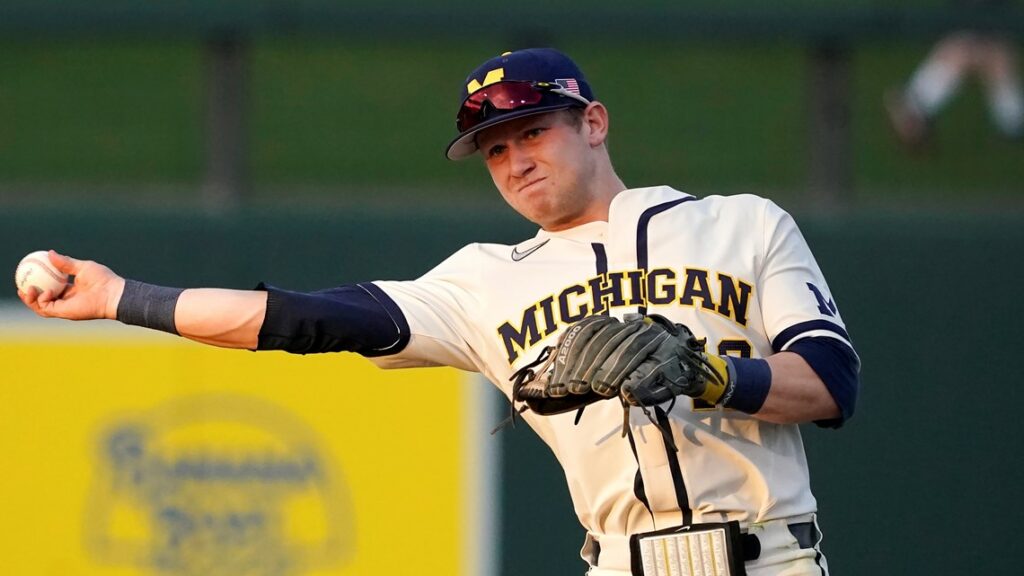 By: Clifton Canady
Clemson, SC –
Riley Bertram Michigan, a three-year starter for the Wolverines, announced today that he will be transferring to Clemson University. Bertram had a great career at Michigan and is grateful for the amazing experiences and opportunities he had there. He is excited to continue his baseball career at Clemson and help them win a national championship! 
Bertram's play this past season was key to the team reaching their goal of winning a Big Ten Championship. He batted .298 with 47 runs scored, and 70 hits including 19 doubles, and two home runs; he also produced 40 RBI which helped him earn an All-Tournament Team selection at shortstop! 
This came after Erik Bakich has been named the new head baseball coach at Clemson University, Riley having played for Bakich at Michigan followed him to Tiger-town and for his final season of eligibility . Stay tuned to CSN for all the upcoming news from the Baseball diamond and all Clemson Sports.