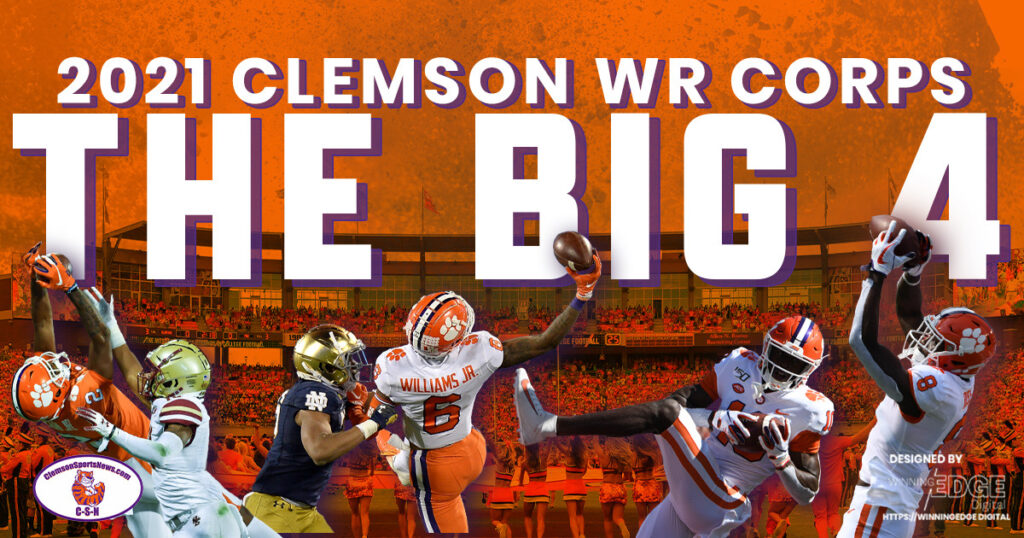 The 2020 football season for the Clemson Tigers ended on a sour note. The loss in the College Football Playoffs is a hard pill to swallow. It was the last Clemson game for several players that gave their all during their career. Trevor Lawrence, Travis Etienne, Cornell Powell and Jackson Carmen will take their talents to the next level.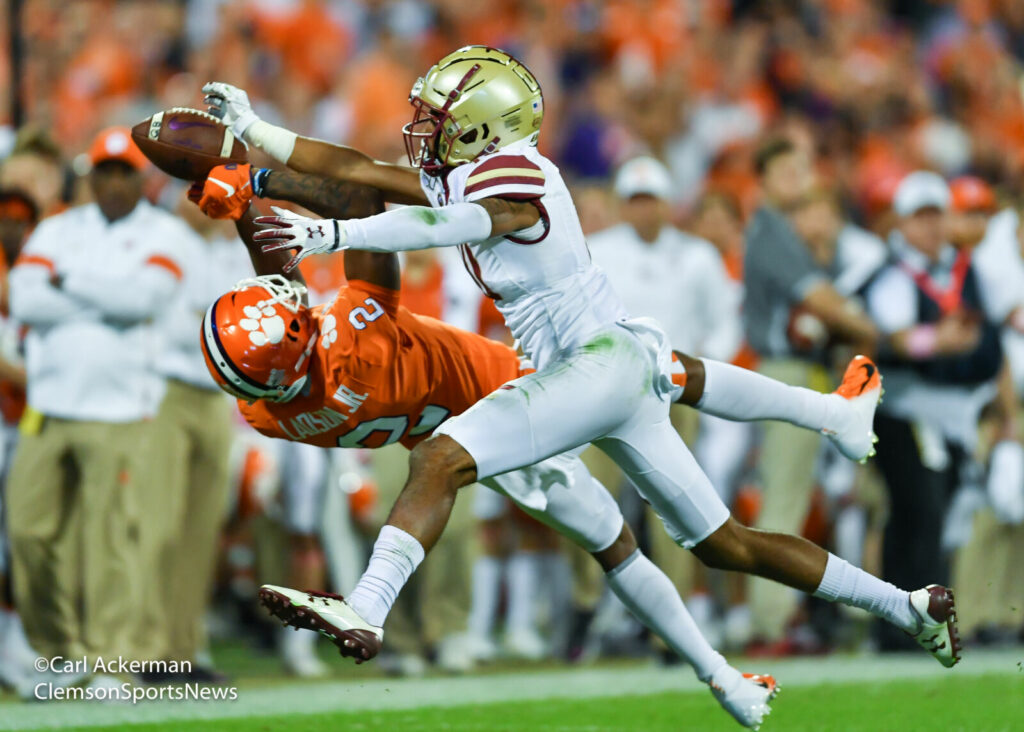 You've heard the "look for a silver lining" saying. At Clemson, they are taking it to a different level. Last night, WR Justyn Ross announced he was going to return to Clemson after missing 2020 with a spinal cord injury. This is like getting a 5-star WR commitment on signing day. Lawrence played most of this season without three of his best receivers; Ross, Joe Ngata, and Frank Ladson. Cornell Powell and Amari Rodgers held down the fort with occasional brilliance flashes from true freshman E.J. WIlliams. With TL heading off to the NFL, Clemson turns to QB D.J. Uiagalelei to lead the offense.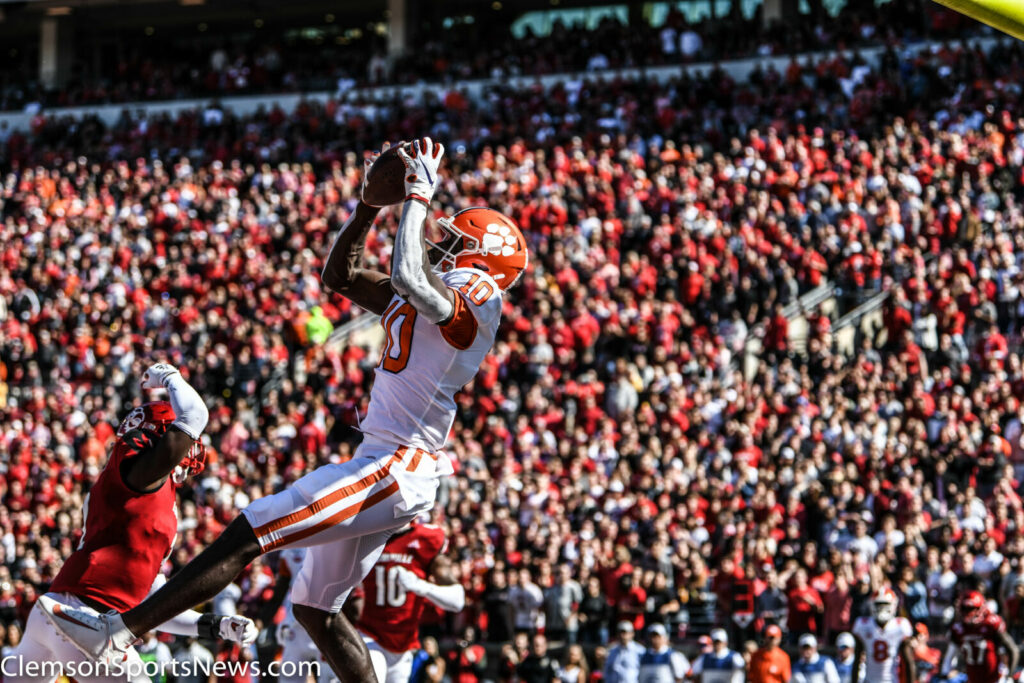 The talent at WR in 2021 is enough to drive OC Tony Elliott crazy. There is only one ball. Take a look at what the depth looks like this year. (Class designations are skewed somewhat due to the NCAA adding another year of eligibility due to Covid)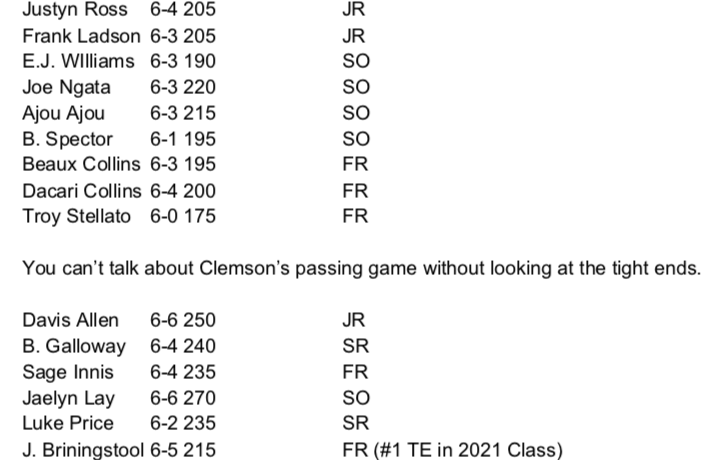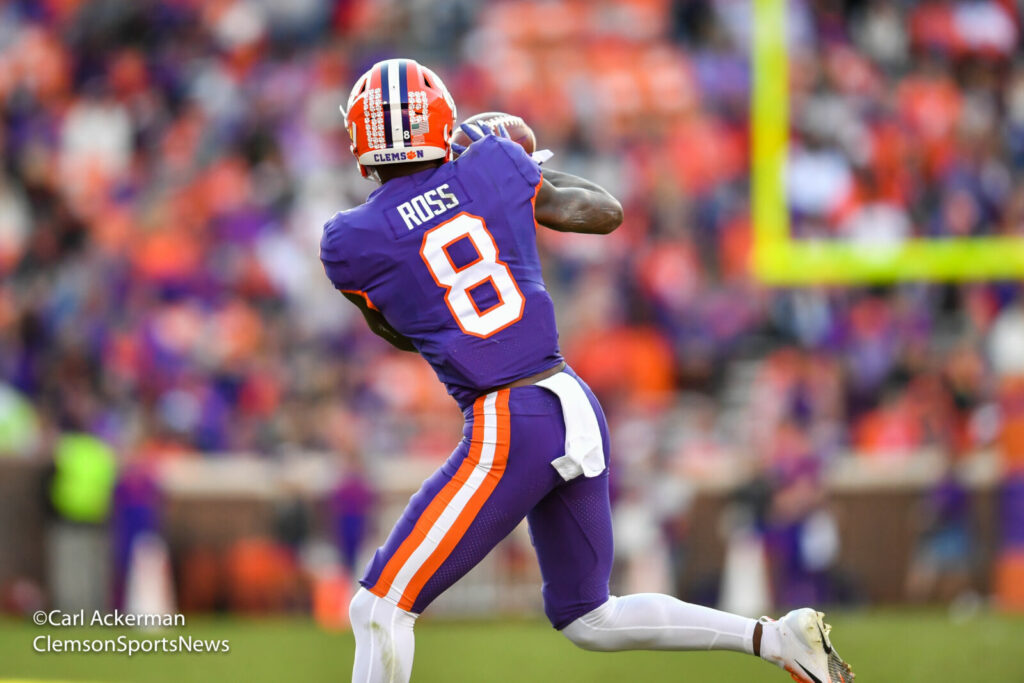 Take a look at this list and you see 15 targets of opportunity. The competition is going to be exciting to watch. There will be a lot of questions to consider.The most important one is how well has Ross recovered from his injury. The same questions can be asked of Ladson and Ngata. There will be so many wide receiver sets and packages, it will make your head spin.
There are multiple reasons why Clemson is being touted as #1 in the "Way Too Early" top 25 for 2021. The talent at wide receiver and tight end is just one of them.