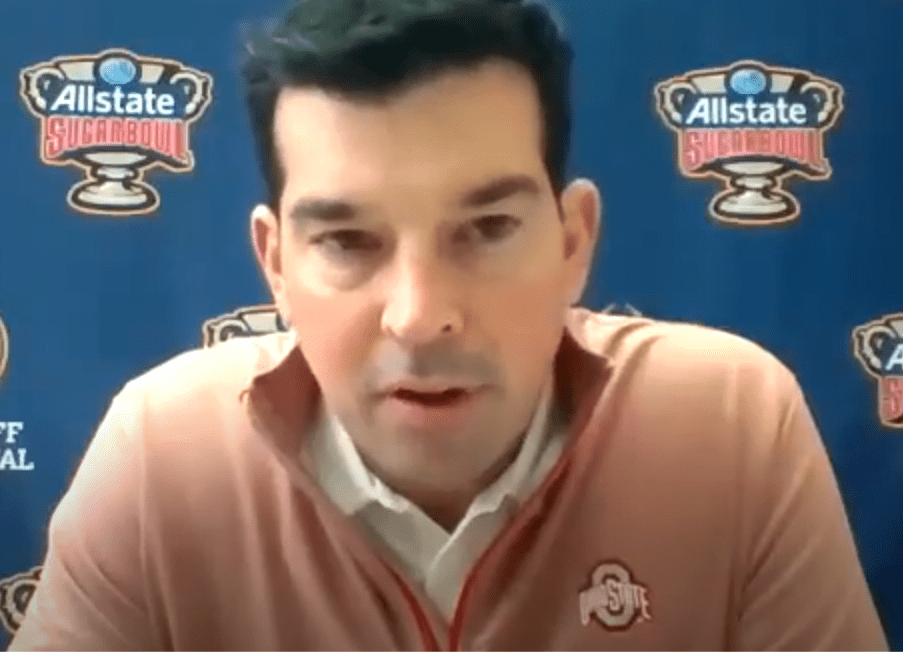 Ryan Day
By Makenna Biehl
Ohio State Football Head Coach Ryan Day spoke with media via Zoom on Monday to preview Friday's All-State Sugar Bowl. A major topic coming up being the abilities that Brent Venables carries as a defensive coordinator. When asked about the subject, Day responded saying, ""Brent Venables is one of the best defensive coordinators in college football. He always seems to know what the other team is doing in terms of the plays that they're running, each play."
Day went on saying, "Why that is, I don't really know, but I can tell you he's been doing it for a really long time, and it's a good challenge." This statement by Day leads into the topic of Clemson being known for sign-stealing.
Clemson Football Head Coach Dabo Swinney has previously touched on the subject saying, "You're in a competition. You're competing and you want to get every edge that you can. If you have an opponent who's basically screaming out, 'Hey, we're running the ball,' well, that's an advantage."
Swinney and Day will lead their teams on Friday at the All-State Sugar Bowl for the chance to play for the National Championship title.