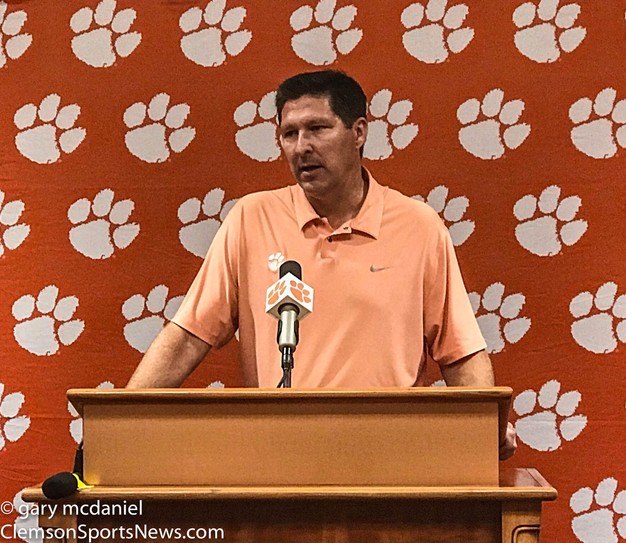 Recap of Brownell Press Conference:
Brad Brownell met with the press inside the Reeve's football complex just prior to the weekly press conference held by his peer on the football side of the athletic department, Dabo Swinney. Brownell, spent the next half hour taking questions from the press and discussed the team from returning players to new additions to the coaching and support staff.
When it came to the team Brownell told the media gathered that he was "Please with attitude of the team" and when it came to the news of David Skara's return Brownell replied "Great to have Skara Back. . . coming with a new work ethic"
Another topic discussed were the new facility upgrades that have taken place all around the basketball program in the past year, and their affect on players and in recruiting. Brownell then added that "New facilities really help . . .interaction is more positive because of the experience of new facilities"
Then the conversation got to program and how coach Brownell has taken a play straight out of Dabo Swinney's coaching playbook on how to battle and eliminate complacency in a program . "Human nature when things get going good , to sit back and smell the roses, " Brownell said. . . . Adding that " Sweat Equity, you have to earn to get to that next level".
On players that are expected to contribute more this season in roles of both leadership on and off the court to go with their performance on the court. Coach Brownell mentioned that they will need to see "More Amir Sims from the perimeter" and a mix of newcomers "Hunter Tyson or John Newman will get to play". Also speaking on team play on the court, " have to get better in transition " and how he wants to "Get Marquis and Shelton into open space "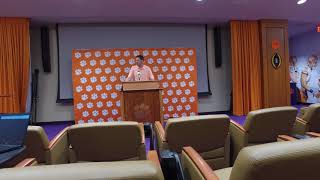 Part1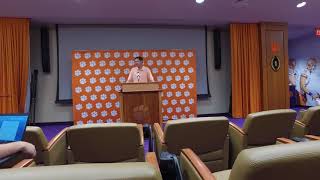 Part2
Part3
This Feature brought to you by our Sponsors: