By : Zachary Wagner
You have to go all the way back to 2007 to find when the last time Clemson signed a ESPN 100 player that was ranked within the top-10 of their respective position. In 2007, the Tigers signed the #2 and #3 overall Small Forwards, Milton Jennings, and Noel Johnson. Fast forward to 2020, and Brad Brownell and his staff have signed one of the nation's top Forwards in PJ Hall.
Hall is ranked the ninth best center in the nation according to ESPN, and the best player in the state of South Carolina according to ESPN, Rivals, and 247Sports. Hall will likely fill in at Power Forward this year with Aamir Simms returning to Clemson for his senior season. The 6'10 235 pound freshman can fill in nicely where Tevin Mack left off last season prior to graduation. Hall shot 55.8 percent from three (23-for-48) in the Adidas Gauntlet this past season where he averaged 14.8 points per game and grabbed 4.8 rebounds as well.
"PJ is a strong, physical post player with a shooting touch that allows him to play both inside and outside." Said Head Basketball Coach Brad Brownell when asked about Hall, "His passion for basketball and willingness to work gives us great excitement about his future at Clemson."
Hall was named South Carolina's Gatorade National Player of the Year in 2019-20, after leading Dorman High School to their fourth straight Class 5A state title. Hall, who was also named a First-Team All State selection, grew up in Spartanburg, South Carolina.
"I can't wait to suit up and play in front of my family and friends," said Hall when I asked him about Clemson being 45 minutes away from Spartanburg. "Coach Brownell and his staff really sold me on the idea of the "hometown hero". To me, family is the most important thing, and that's the reason I fell in love with Clemson University."
"The things I want to accomplish this year is be a good student and help contribute to the team in any way I can," Hall said when I asked him what some of his goals for the upcoming year were.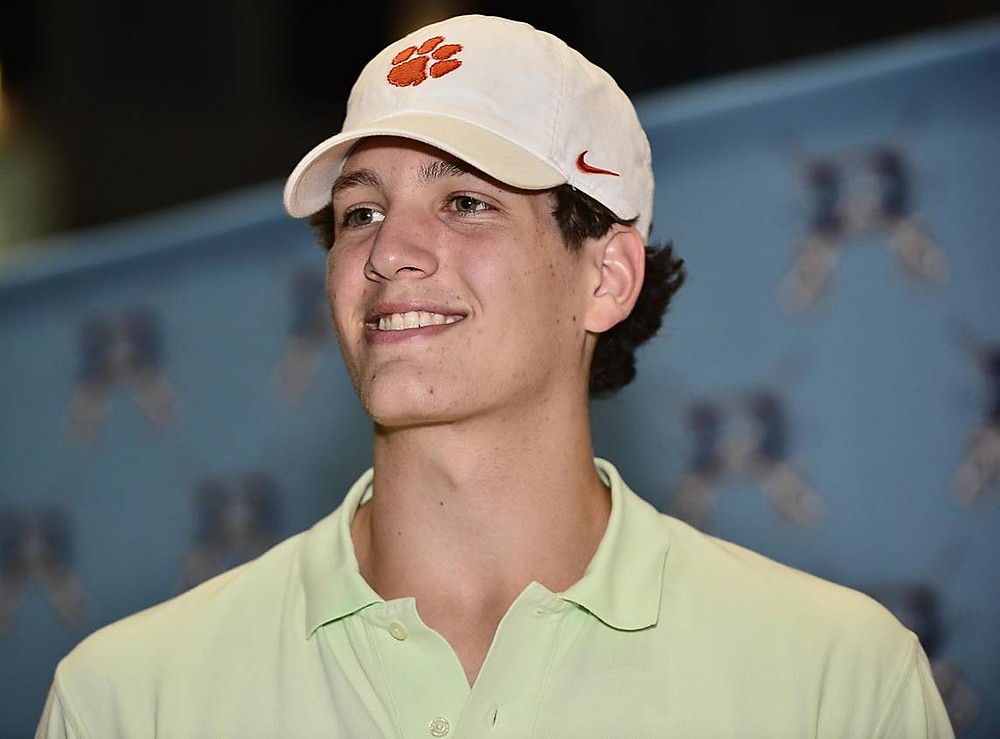 "Aamir (Simms) has been a big help when it comes to making this transition. I move in this weekend and he has been texting me with good advice while I get ready to make this next step in my life." Hall said about his teammates helping him get ready to make the move to Clemson.
Hall adds to what many are saying is Brad Brownells make or break year. With the talent returning from last season after breaking the streak in Chapel Hill and taking down three top-6 teams inside of Littlejohn Coliseum, many fans are hoping and expecting big things from the Clemson Tigers Basketball Team this upcoming season.