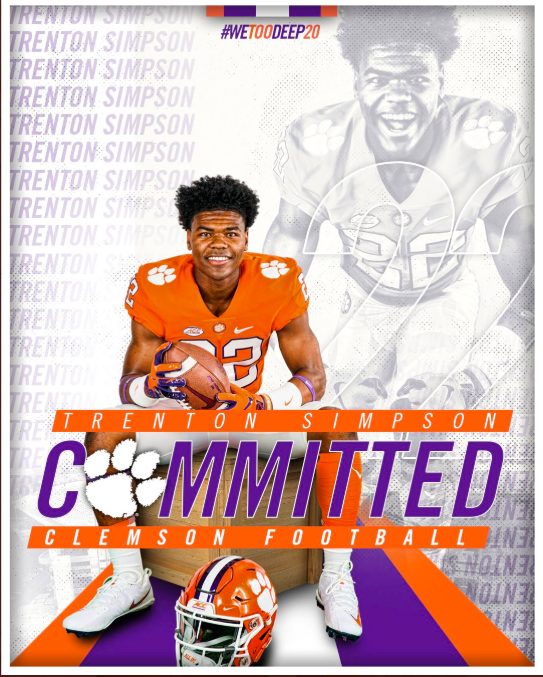 Clemson, SC
5-Star NC LB Trenton Simpson committed to Clemson today after making his official visit. Simpson, 6-3 225, is ranked as the #1 player in the state of NC and #3 nationally as an OLB. He had 25+ offers going into today before getting his offer. He wasted no time in committing. The picture above says he would decide December 18th, but he couldn't resist after getting the Clemson offer.
Although Simpson is a 5-star at LB, he also played tailback for Mallard Creek High School in Charlotte, NC, carrying the ball 44 times for 374 yards and 6 TDs.
There were at least two other prospects visiting today as well, LSU commit Malcolm Greene (2020) of Highland Springs, Virginia, and TE Jake Briningstool (2021) of Ravenwood, Tennessee. Clemson currently leads with these two prospects.
Brought to you By: