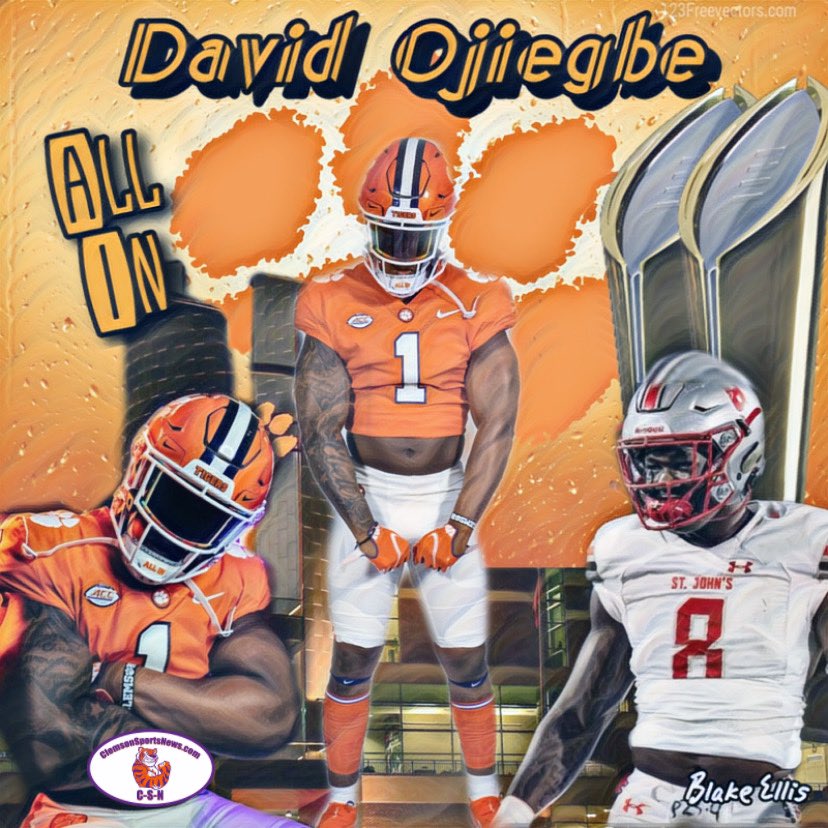 The Clemson Tigers picked up their 4th 2023 commitment today in edge rusher David Ojiegbe.
The 4-star Ojiegbe picked Clemson out of 31 Power 5 offers, including Miami, Michigan, Penn State and Tennessee. He is rated as the #2 player in the DC area and the 20th ranked edge rusher in the 2023 class.
Ojiegbe plays for St. Johns in Washington, DC, the same school of current Clemson player Tre Williams. The 6-4 245 DE helped lead his team to an 11-0 record that included 5 shutouts and allowed 72 points, 6.5 points a game.
He joins 4-star QB Christopher Vizzina, 4-star WR Nathaniel Joseph and 4-star TE Reid Mikeska in the 2023 class.