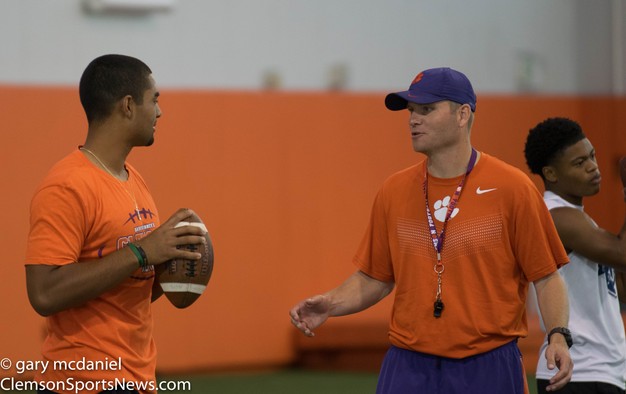 Clemson got a visit from St John's Bosco High School's (Bellflower, CA) DJ Uiagalelei, a player who standing at 6'4 and 235 lbs is an impressive player we saw the entire camp. One of those players that has a natural ease in his effort and is advanced in his football skill sets. We got to see him under the close watch of Clemson QB Coach Brandon Streeter, and the five star did nothing but impress everyone around us. Lots of zip on his throws and a release that was effortless and compact for a player with such a large frame. Coach Streeter was with him for the first 5 minutes of the opening period of camp. The interest level was obvious to this observer.
The interest level here though is completely reciprocal . . . as DJ was the initiator of this visit. As it was DJ that asked his coaches at St John Bosco to reach out and set up this trip.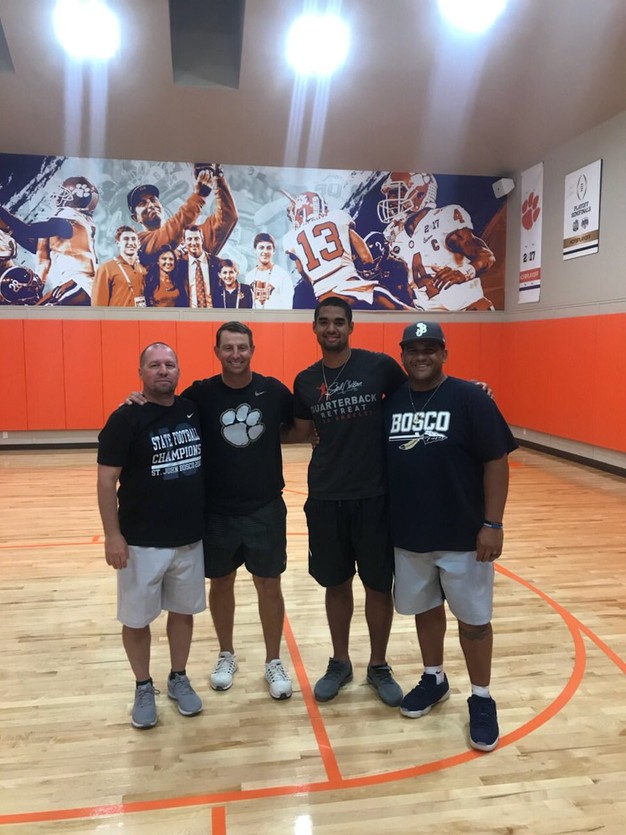 On the way into Clemson the very highly sought after gunslinger made stops in Tuscaloosa (Alabama) and Athens (Georgia) and will spend the rest of the day in Clemson and spend the night . South Carolina tried to convince DJ to stop in after todays Clemson camp stop. But instead DJ decided to stay in Clemson overnight and will return home to California tomorrow.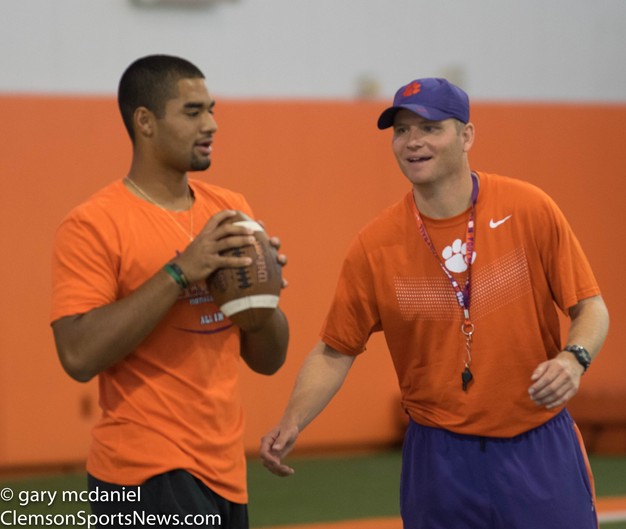 Interesting that he was not carrying a Clemson offer when he arrived. But last night on a golf cart ride around campus with Coach Streeter. DJ was offered as they arrived on the banks of Lake Hartwell to show the California product some of the scenery Clemson is well known for.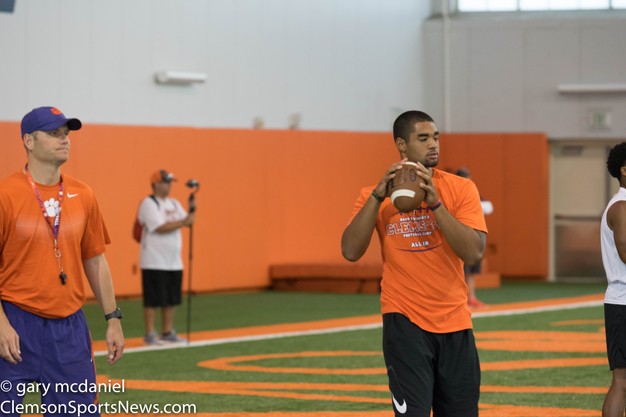 Today with offer in hand, DJ still strapped on his cleats and got out there and competed. Clemson's offer has pushed them right to the top of his list at present. And the combination of the visit and the offer made the Tigers a real player here in his recruitment. Stay tuned as we continue to track DJ and will reach out to him and get his thoughts on the trip to Clemson and the offer.
This Feature Story brought to you by: