Tigers Celebrate Senior Night with 3-1 Victory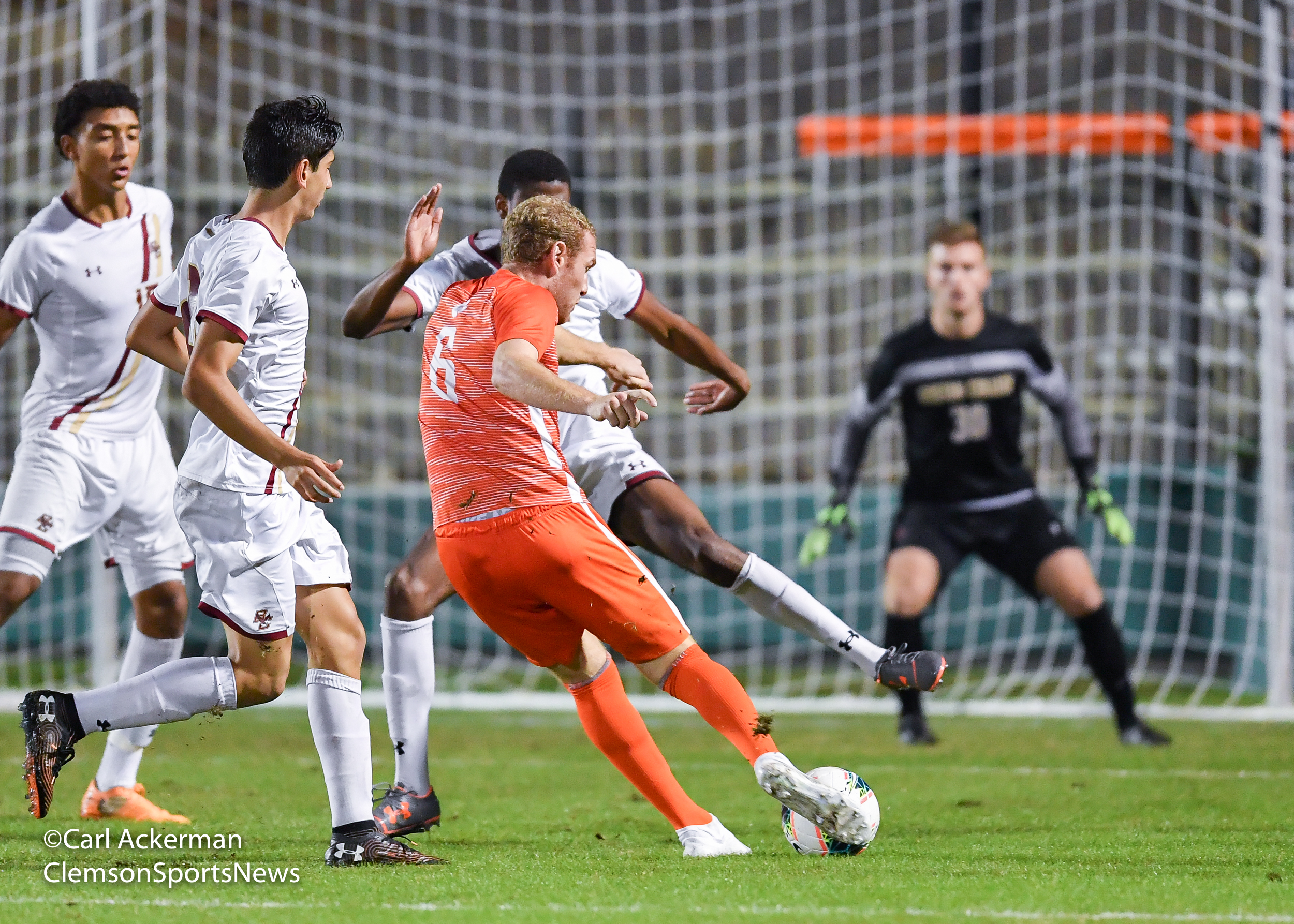 *Press Release Courtesy Clemson Athletics
Clemson, S.C. – The third-ranked Clemson men's soccer team improved to 13-1-1 on the season following a dominating 3-1 victory over the Boston College Eagles Friday night. The result brought Clemson's slate of regular season matches to a close, with the team finishing 9-0-1 at Historic Riggs Field. This is the first time since 2015 that the team has finished undefeated at home during the regular season.
The Tigers' three goals brought their season total to 57, making this the most goals scored by a team since 1995. Clemson got all three goals from different players, with Robbie Robinson netting his 14th of the season and gaining the team's lead for goals scored. Tanner Dieterich scored the game-winning goal in the 47th minute, giving him his third score of the year. Clemson registered 27 shots on the night, making it its sixth game this season in which the team has eclipsed the 20-shot mark.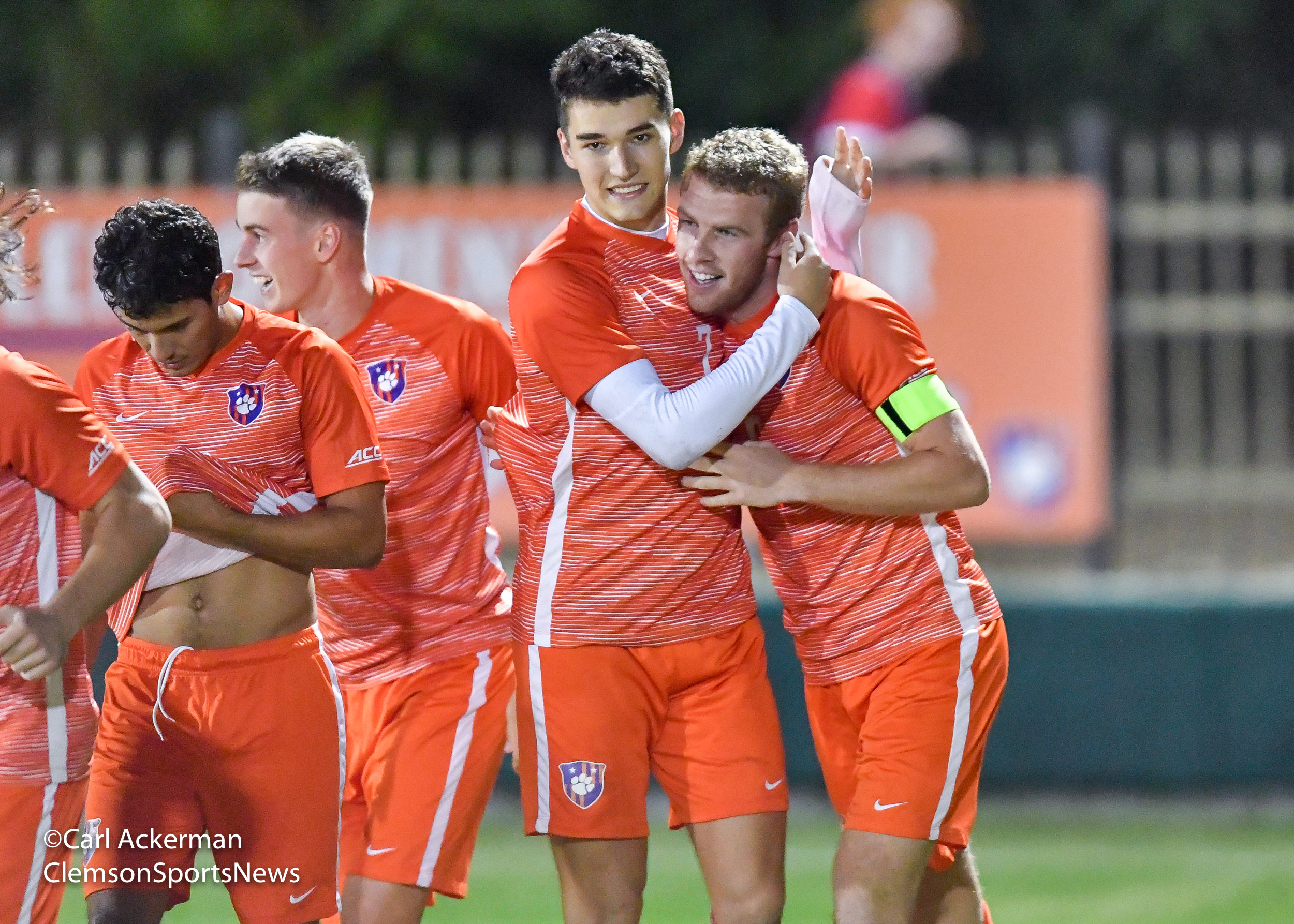 Two players added assists, with Phillip Mayaka providing his eighth assist of the season on Dieterich's goal. Mayaka joined Robbie Robinson and Tanner Dieterich atop the team's leaderboard for assists.
Head Coach Mike Noonan reflected on the performance by saying, "We executed what we talked about at half very well, which was coming out and getting that second goal, putting them on the back foot. We played some really nice soccer tonight."
The Tigers now look ahead to their final match of the regular season on Nov. 1, as they will make the trip up to Raleigh, N.C., to face the North Carolina State Wolfpack.