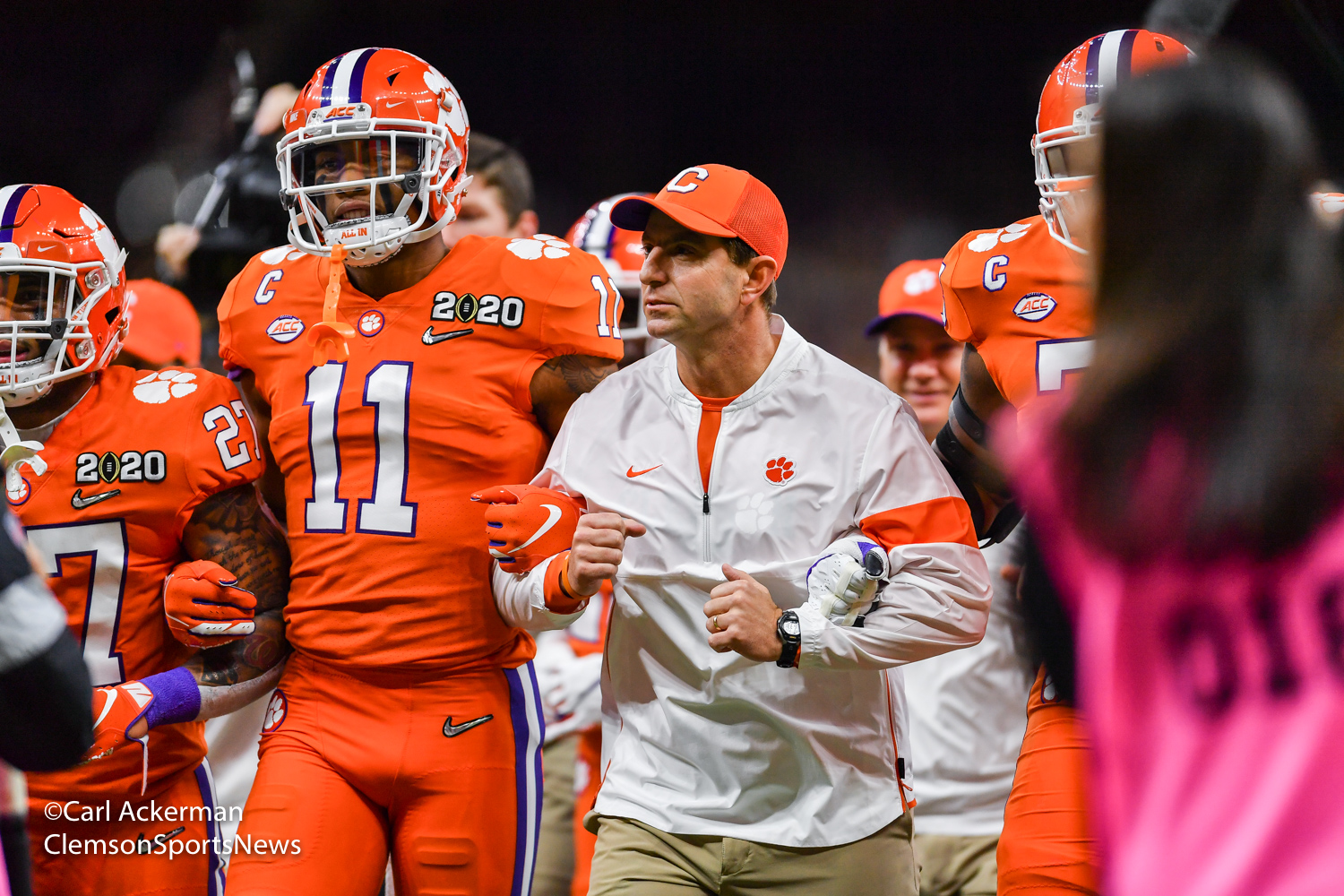 Quietly — Clemson Low Key Domination
Scroll through the youtube videos and LSU is beating a lot of drums. Joe Burrows "We knew we were going to win." Joe Burrow "Heisman Highlights. "LSU visits White House". All the accolades for the national Champion LSU Tigers. All of the spoils that go to the victor. Joe Burrows "A long time coming". This coming from a guy that spent 2 years at LSU and was the biggest part of their success. Enjoy it while you can. Clemson does it differently.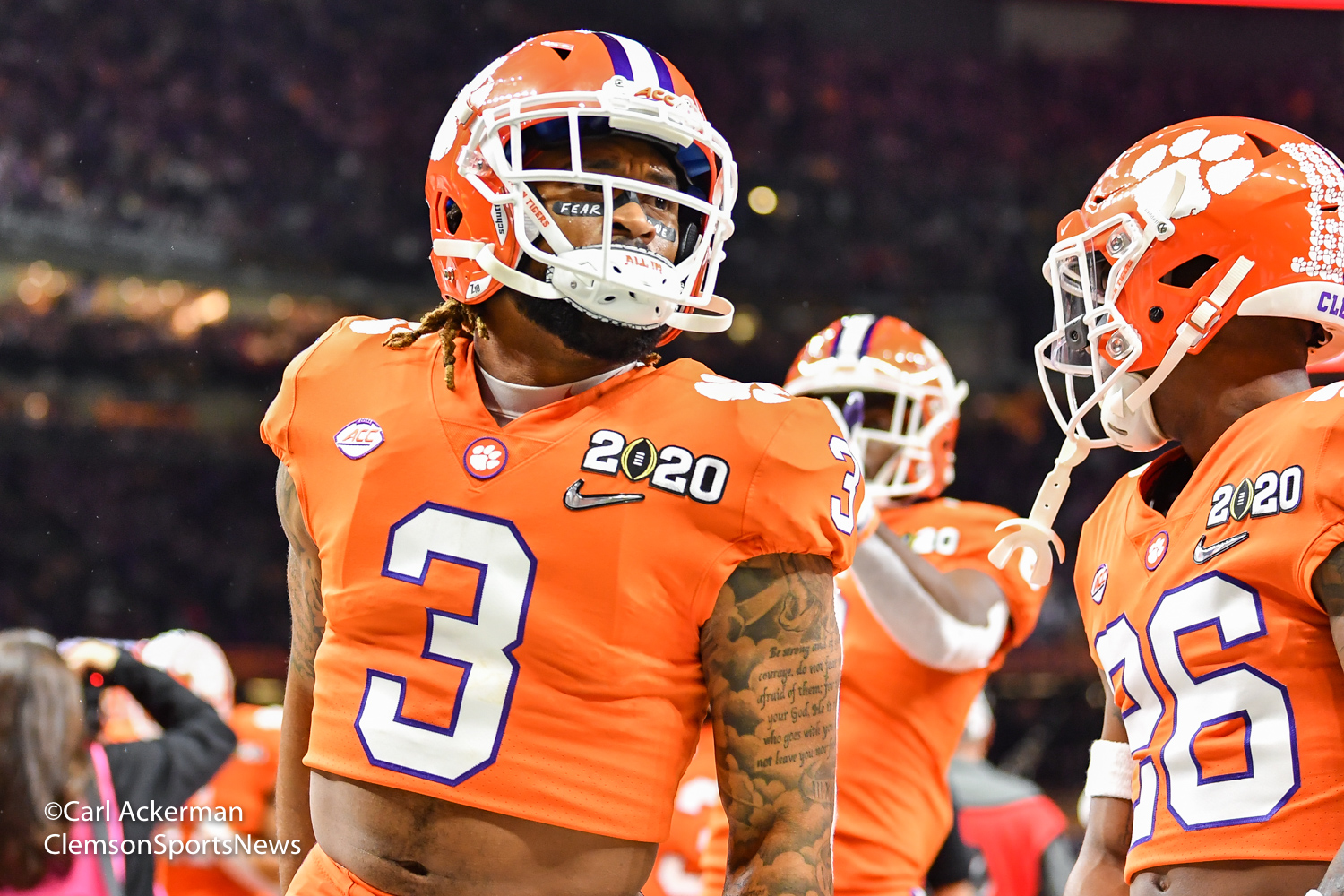 Clemson is used to the spotlight. They don't have ex-players running on the field doing the $100 handshakes, getting it all on camera. They don't pass out cigars in the locker room. They don't have ex-players showing his butt by having fun with the police and slapping them on the butt, and getting arrested for it. They don't go to the White House and "dance". Clemson knows how to act like they've been there. LSU, that's another story. Where were the coaches when all this nonsense was going on? Maybe it's just sour grapes on my part.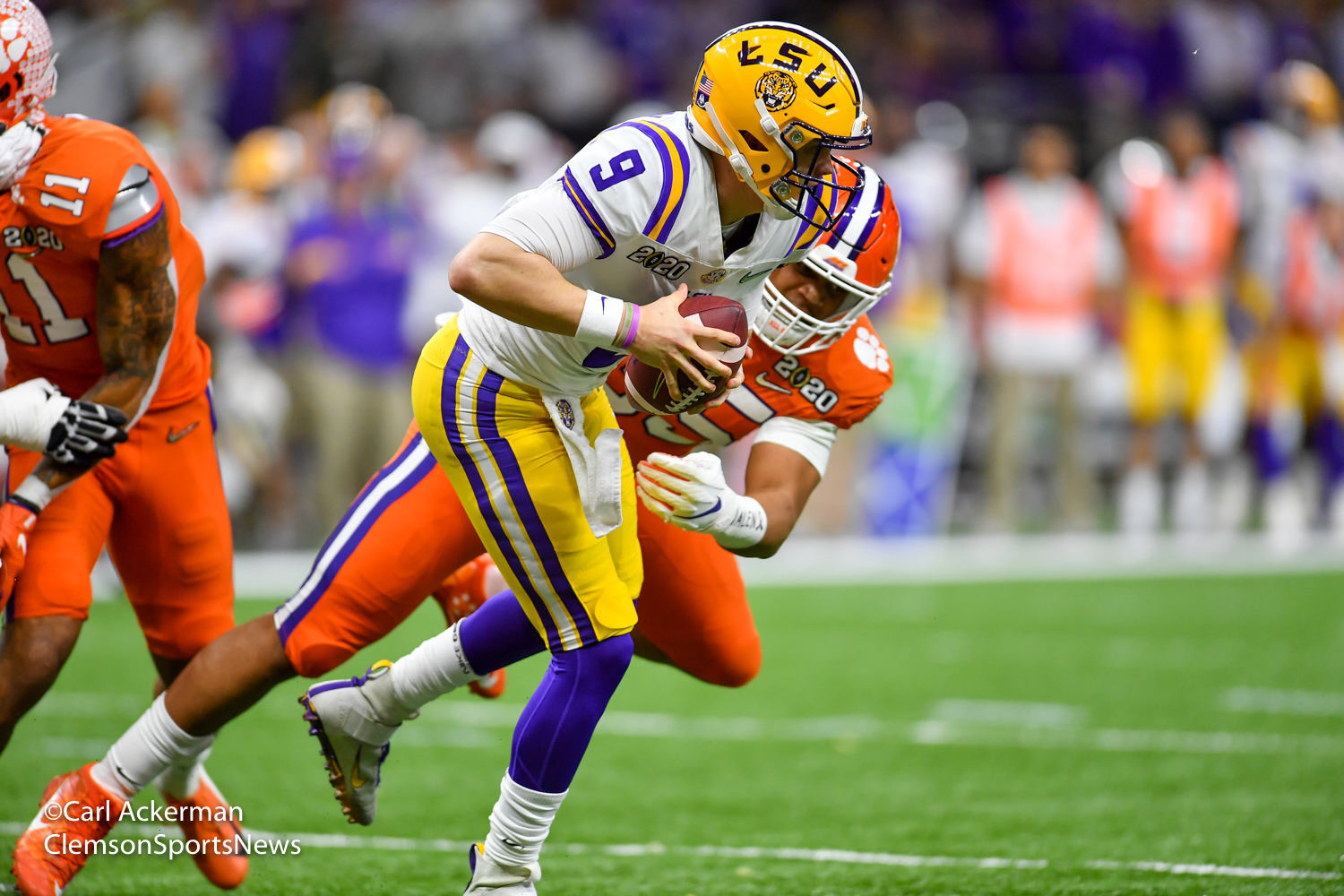 My viewpoint is that Clemson will be back in the playoffs next year. LSU, not so much. The return of Nyles Pinckney and Travis Etienne brings back two important pieces of the puzzle for the Tigers. Clemson returns a ton of experience and depth, but let's not shrug off the personnel losses. The offensive line loses four starters off one of the top OLs in the country. These guys will be missed, but the cupboard is not bare. All five starters logged over 700 snaps. The 2nd unit did get a lot of important snaps. Matt Bockhorst led the backups with 421 reps, Cade Stewart with 335, Jordan McFadden with 315 and Chandler Reeves had 204 reps. So, the backups will have to step in and get it done. Help is one the way with one of the top incoming OL classes in the nation. The "new kids on the block" will have to come in ready to play, they are going to be needed early. Three of the six will be in for spring practice and they will provide instant depth, but playing the OL is not like playing DT where you can come in and make an instant impact.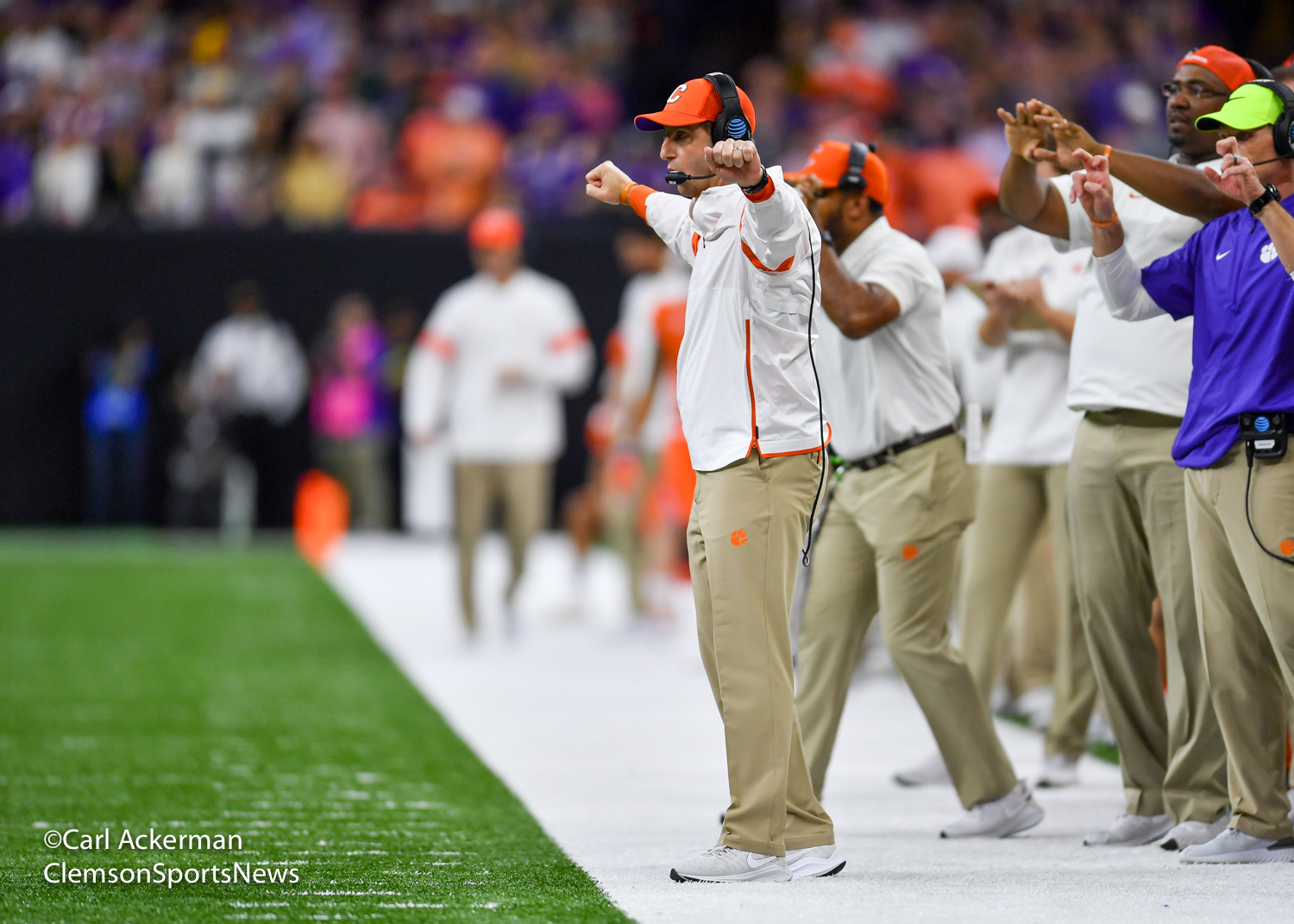 While LSU is basking in all their glory for a "dream year", Clemson is quietly reloading for another run at the national championship. Position by position, Clemson is loaded up with talent. Chase Brice graduated in December, but has two more years of eligibility left as a college quarterback. With Trevor Lawrence returning, and heralded 5-star QB DJ Uaigaleilei already enrolled, Brice's playing time would probably be less than last year. He will transfer to a school and make a difference. Taisun Phonmachanh, will get a redshirt year and be back as a redshirt freshman. Travis Etienne will be back to run roughshod over opponents this year, with returnee Lyn-J Dixon providing relief and getting 2nd team reps as a 1st team talent. Chaz Mellusi, Marion Dukes and Darien Rencher return as well, making this group very, very deep. Enter 5-star RB Demarckus Bowman and Kobe Prior and you have a logjam of talent behind Etienne. What a problem to have.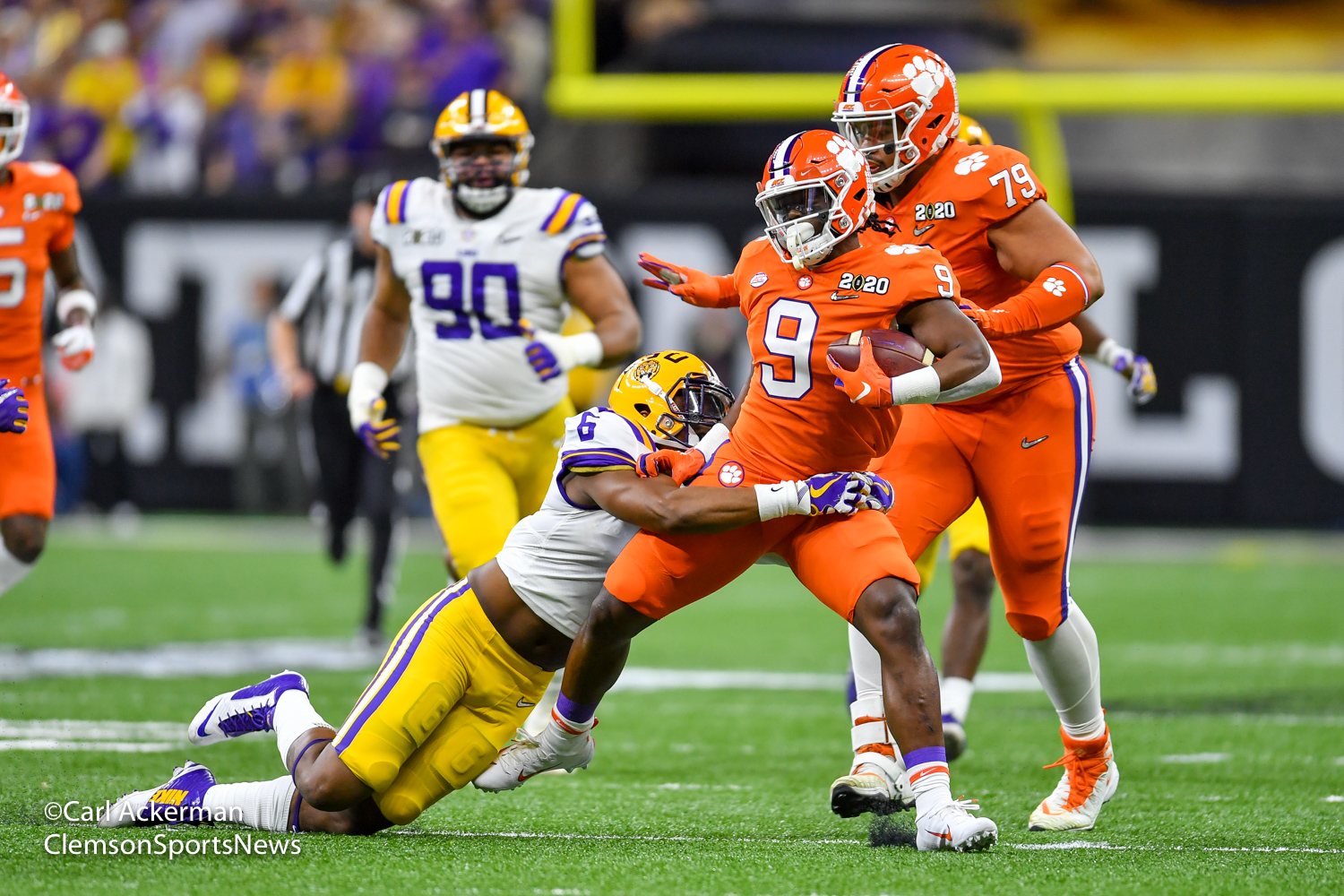 Here is the "thing". Arguably, Clemson will open up as the #1 preseason team in the country. Out of the assumed top 8 teams in the country, only one returns their starting quarterback and their top running back; Clemson. 2020 is going to be fun to watch for the tigers.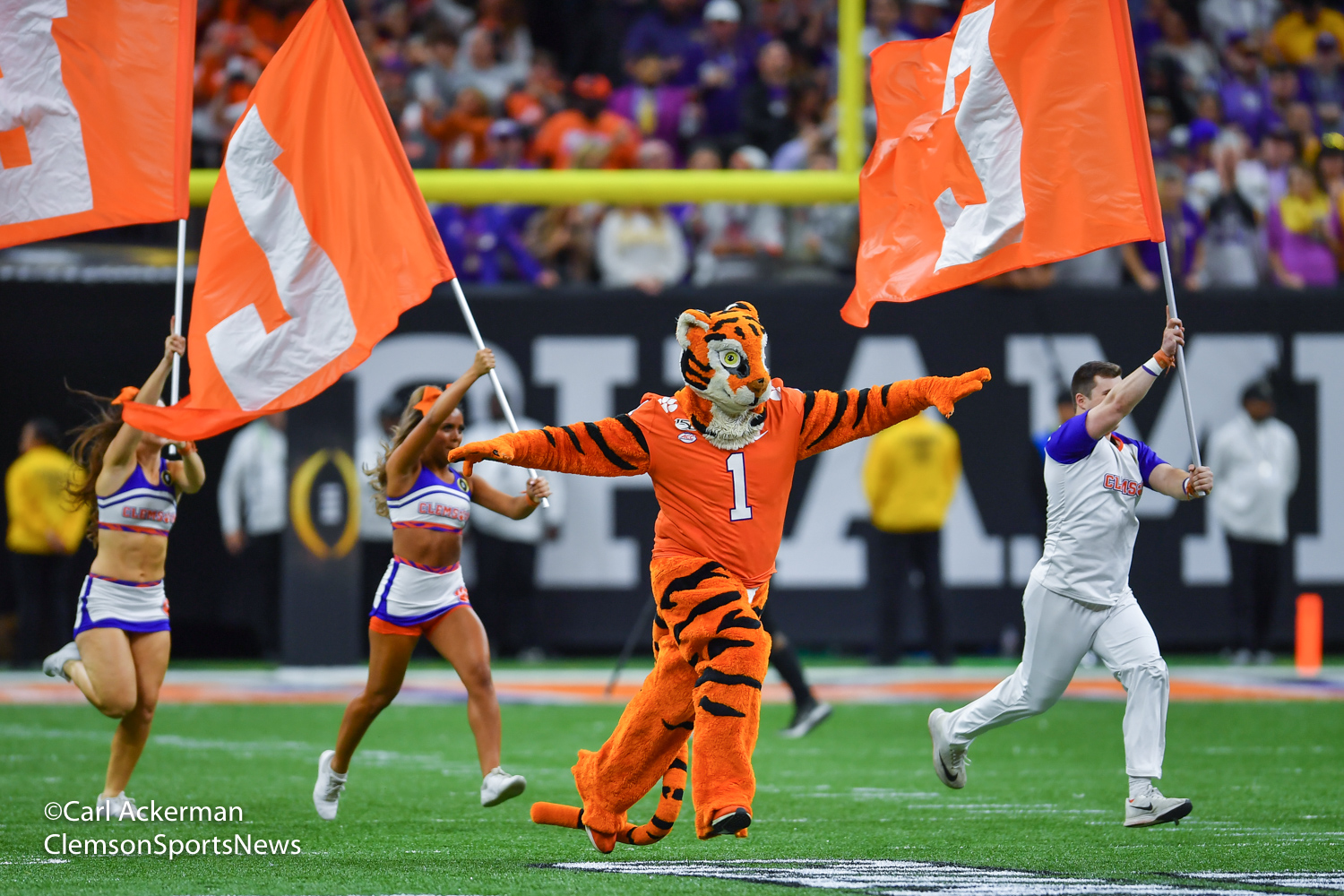 There is hope that Florida State can turn it around with a new coach. UNC blew out Temple in the bowl game and returns many starters including ACC Rookie of the Year, Sam Howell. There is hope Louisville has turned a corner with Scott Satterfield at the helm. Virginia Tech was able to hold on to Justin Fuentes, keeping him away from Auburn. The ACC must start pulling their weight so Clemson can avoid the "you have a cakewalk, you don't play anyone" BS. 2020 is going to be the year of the tiger again. The Clemson Tiger, not the LSU kind.