One of the hottest names on the Clemson 2021 wide out want list for "WRU" in next years class comes from the Golden State of California. Beaux Collins, a much heralded four star wide out with a 6'3″ frame, very good intangibles and balls skills to match his athleticism. The 2021 prospect is also the current team mate of Clemson's bell cow and 2020 commit DJ Uiagalelei. It sure cannot hurt to stroll into Clemson and it's camp for a three day stay with the Tigers #1 recruit and the heir to the Clemson helm in tow and to help acclimate you to all things Clemson.
Collins comes with plenty of fan fair and earned excitement of his own. The '20 Wideout from Belflower, CA has offers that include not just "WRU" but also Alabama, Arizona, Arizona St, Florida, FSU, LSU, Miami, Michigan, Ohio State, Oregon, USC, UCLA and you get the idea.
Beaux came to Clemson with out an offer and after his camp stay which included Collins competing in Wide out drills. Received the offer from Coach Dabo Swinney personally and sent us the pic below as he exclaimed to us "this is when Coach Swinney extended the offer " ..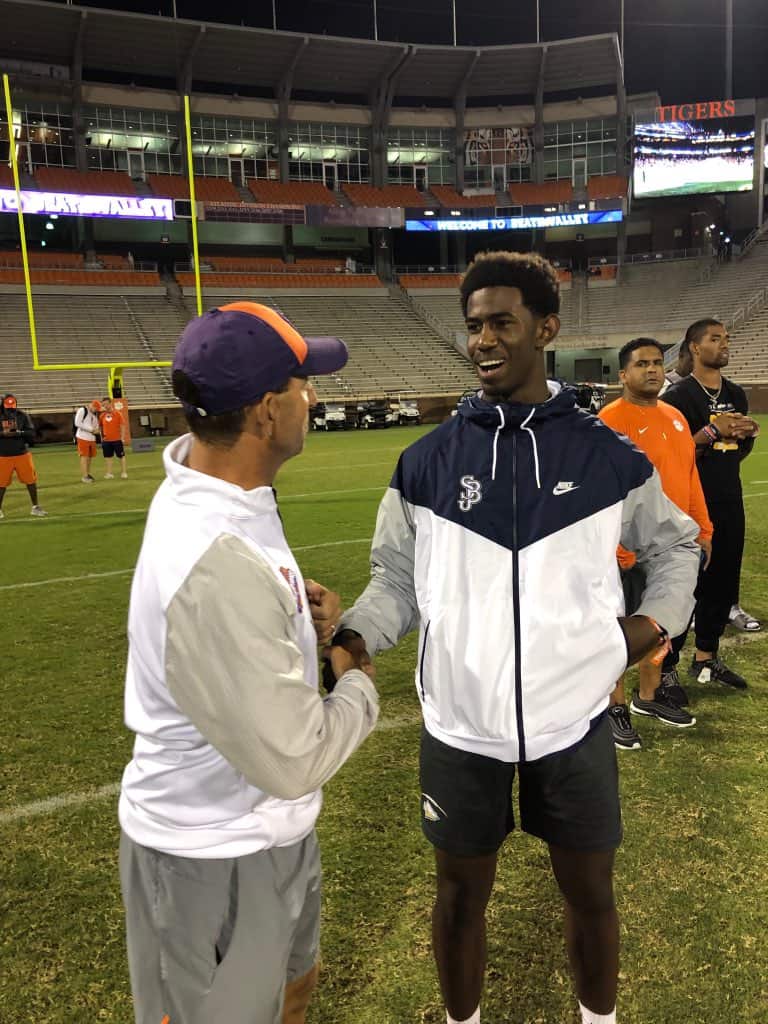 We had the chance to speak with Beaux and he took the time to answer a few questions about his recent trip to Clemson and what the trip was like and more.
CSN: Obvious the connect with DJ here but what else about "Clemson" sold you on making the trip east and not only attending but competing at camp?
BC: Just their overall production of wide receivers to the Nfl was enough of an attraction for me. I also wanted to get as much coaching and learning from the coaches as possible that's why i chose to workout also.
CSN: Do you think it was your performance at Camp that garnered you the Offer and how was the offer extended? And what was your initial reaction from the Offer from "WRU"
BC: It was most definitely my performance at the camp the sort of stamped the offer. The coaches were also impressed by my character even off the field. I got the offer from Coach Dabo during the camp wrap up in Death Valley. I just couldn't stop smiling when I received it. It was one of the biggest moments of my life.
CSN: What was it like interacting and being coached by Coach Jeff Scott.. What was his message to Beaux about Clemson and the future?
BC: Being coached by Coach Scott was a great experience. He just let me know that Clemson is the place to be for a receiver of my caliber. He's a great genuine coach that I'd love to be around.
CSN: How much has DJ factored into your Clemson thoughts? Have you guys discussed a future in the ACC playing together?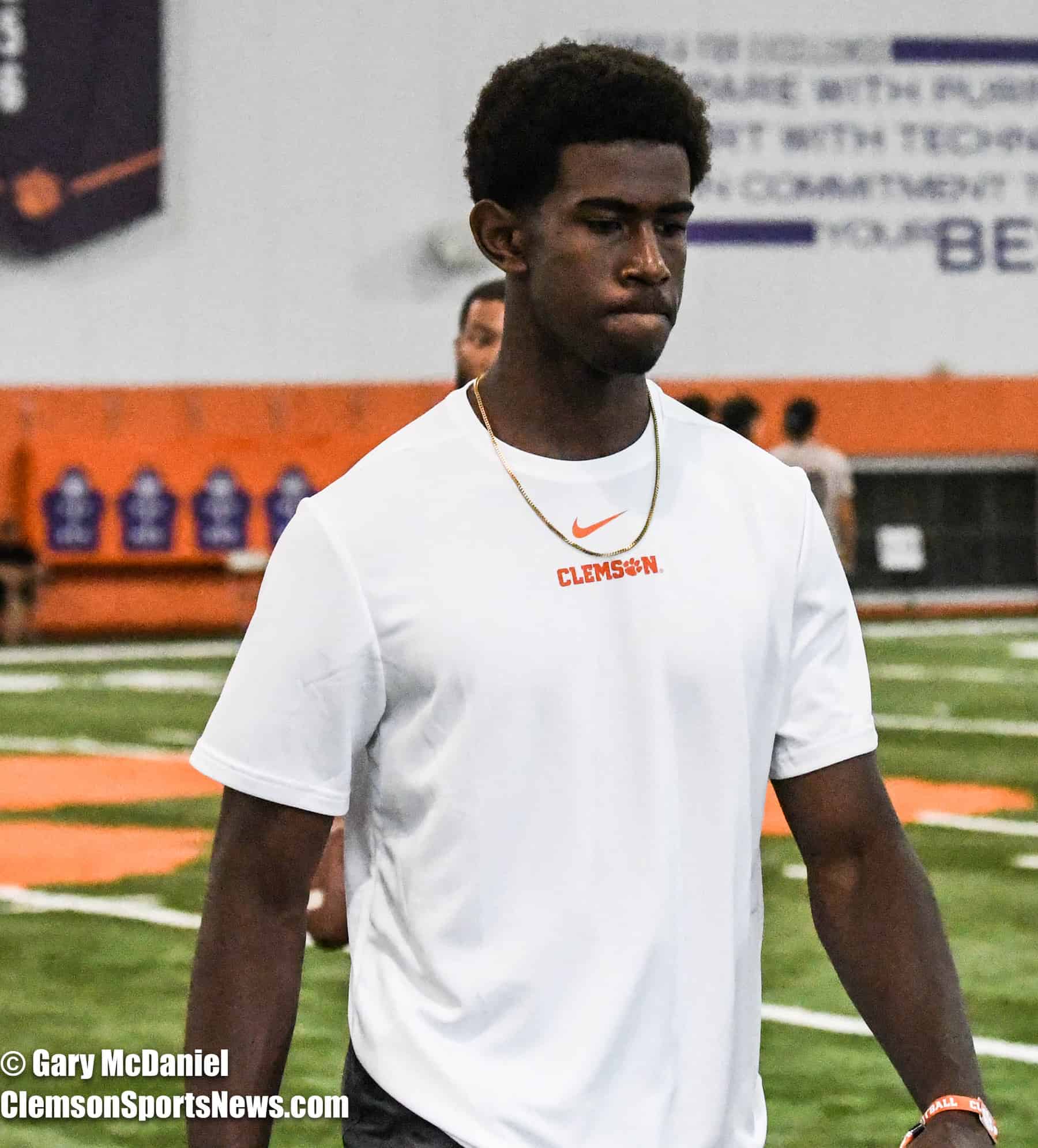 BC: Dj is a big factor for my thoughts on Clemson. That would be a great connection to go from high school to college together. But at the end of the day he told me it's my decision and that he supports me with any school i choose.
CSN: Outside of all the things you already knew about Clemson prior to your arrival. What did you find out on the trip that was new and stood out to you as a recruit ?
BC: What stood out to me was how involved and knowledgeable the town around the school was with the football program. Its a very supportive community out there