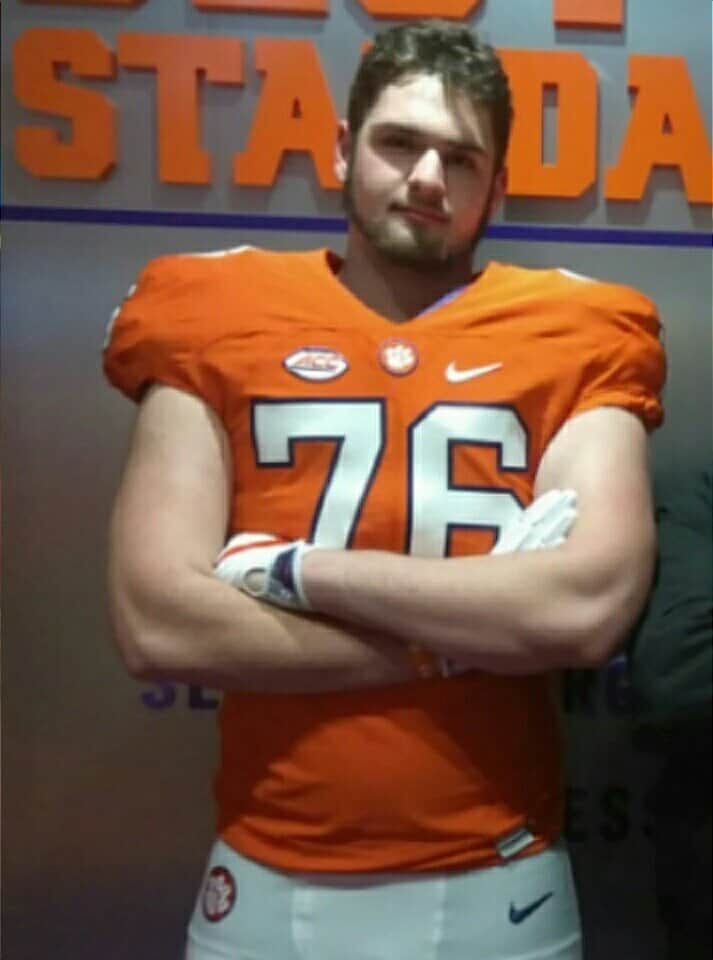 Clemson's 2020 offensive line commit list is almost full with 5 committed prospects an maybe one more spot left in this class. One of the first big men to jump onboard the Orange Wagon was Georgia Native John "Big John" Williams. Williams who picked the Tigers over offers from Tennessee, Wisconsin, Ole Miss, UNC, NCST and UVA to name a few. ClemsonSportsNews had the chance to speak with "Big John" as he headed back home following a day at Clemson for the annual Spring game.
CSN: Tell us what is was like to visit Clemson as a Committed recruit?
JW: "I've been committed since September so I've been able to spend alot of time up there this past season. I love it at Clemson, it feels like home."
CSN: What was the message from the Coaches to you and your fellow 2020 commits ?
JW: "The coaches are really big on Clemson feeling like home. They continue to encourage us to talk to each other, communicate with them (the coaches) and keep them updated on what is going on with us"
CSN: Yourself and the Offensive Line commits seemed to have formed a great bond, can you describe what you guys talk about and if you stay in contact when apart from time together on campus?
JW: "We have a commit group chat and we mostly talk about the guys we want to commit to Clemson to strengthen the 2020 class"
CSN: What was the best part of the day for you?
JW: "We had a good time at the photo shoot. Once you commit to Clemson there is zero talking to and visiting other schools. So I really appreciate them doing crazy stuff like the photo shoot as their way of showing us how much they appreciate us."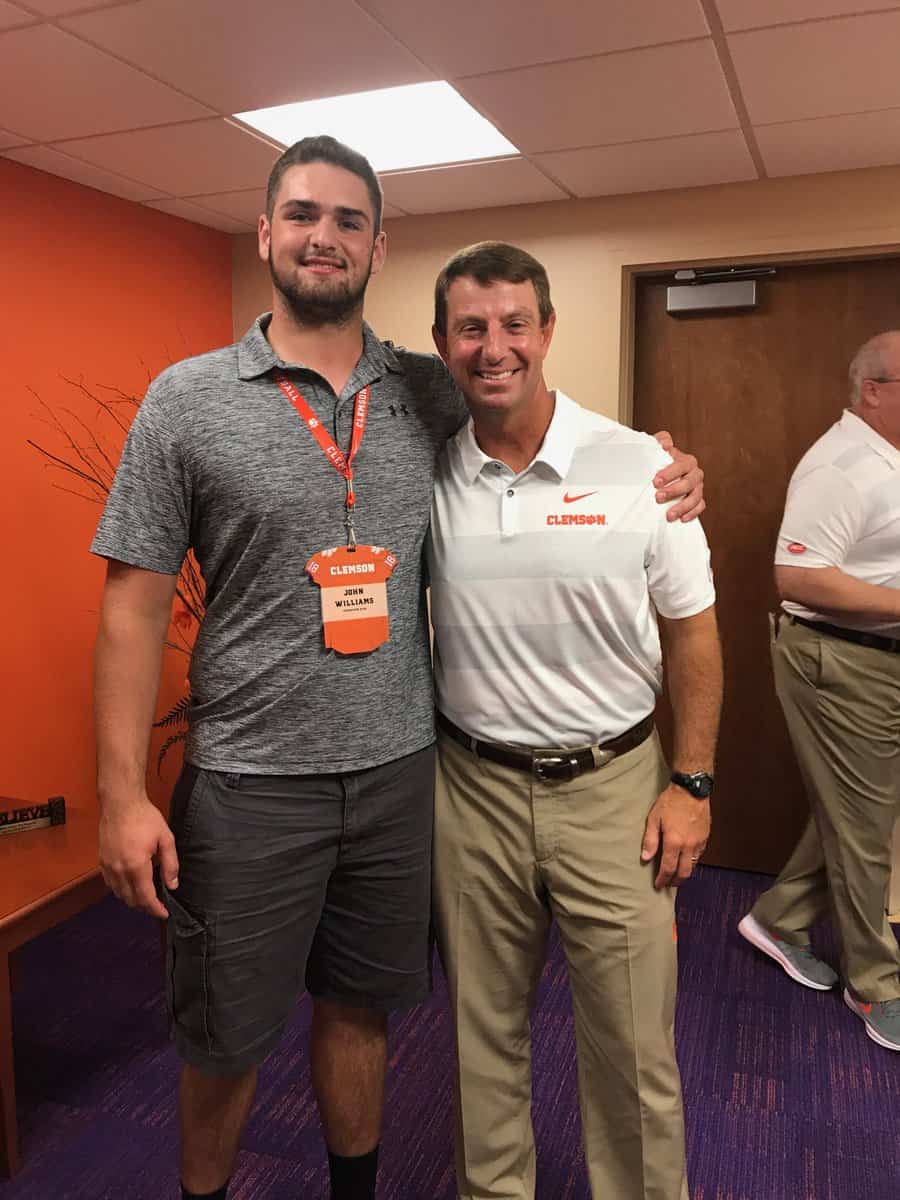 CSN: Did you see anything on this trip different or new to you than in past trips to Clemson .
JW: "Nope"
CSN: Who do you model your game after and who is Clemson fans and coaches gonna see when he arrives in 2020?
JW: "I just play my game. I work my butt off and listen to my coaches. I am not going to be the next somebody else, I am going to be the first me."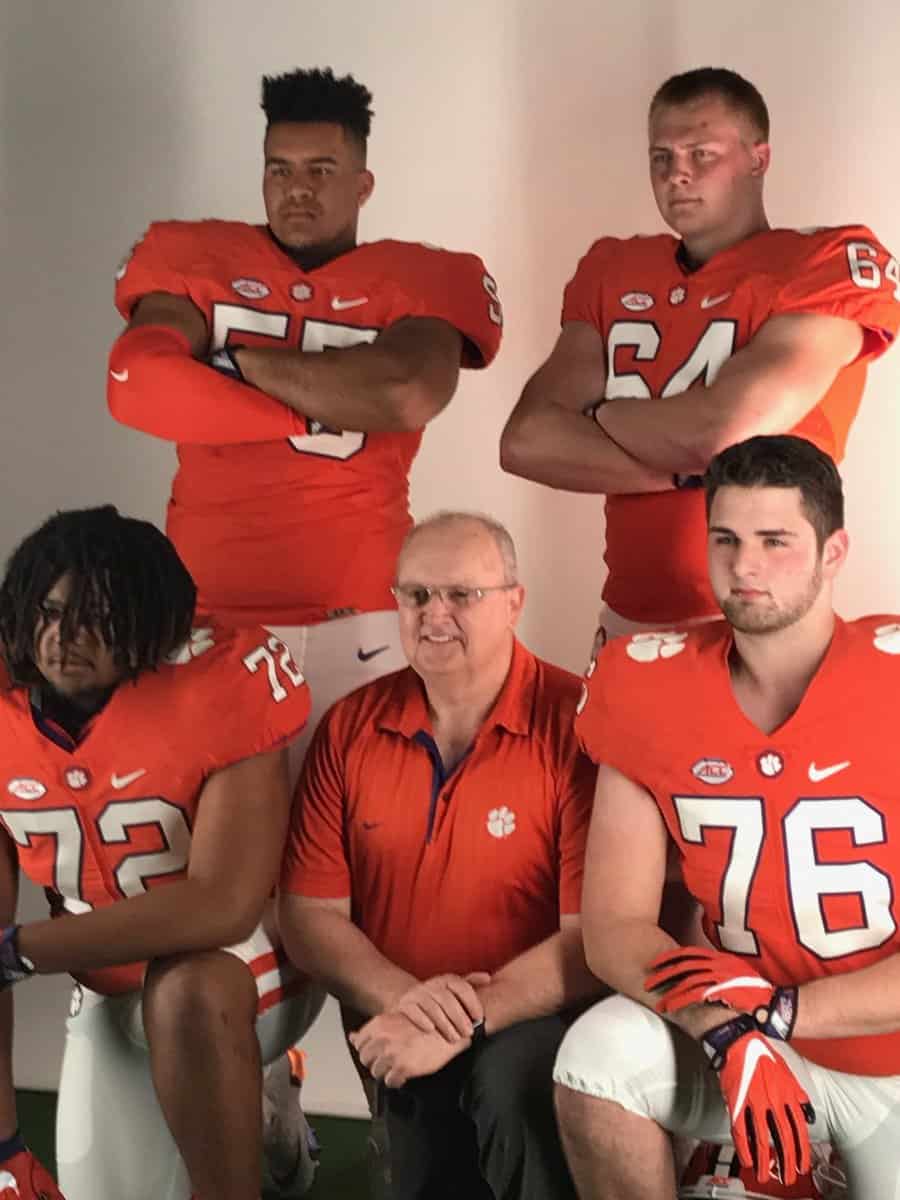 Brought to you by our Sponsor :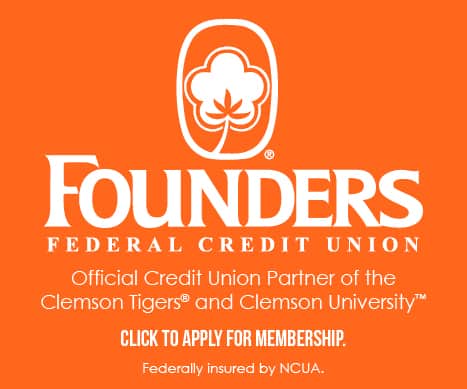 #ALLIN #ClemsonTigers #ClemsonRecruiting #Recruiting