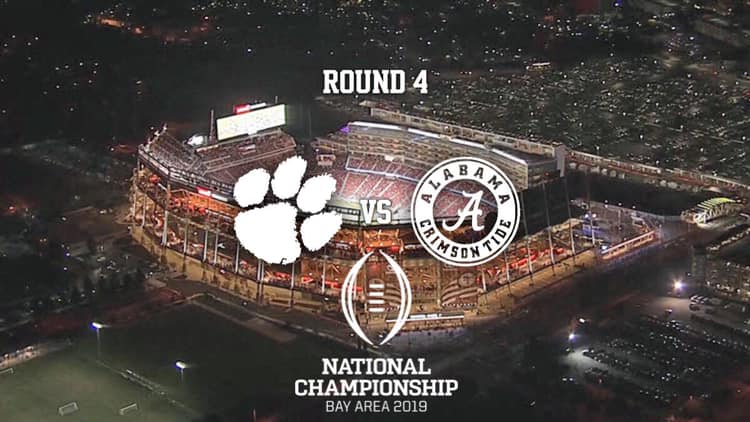 "Clash of the Titans" National Championship #2 Clemson VS #1 Alabama : Preview & Prediction 
Santa Clara, CA
Here we are just being as a lot of national pundits and prognosticators of all things college football had predicted… It's Clemson and Alabama for the 4th straight season and for the 3 time it's for "All the Marbles" and the National Championship of College Football.
These two juggernauts have been on a collision course for the entire season with only their similar internal distractions with quarterback controversies standing in way the of these two teams and their desire for playing for it all again. Both teams finished undefeated and won their respective conference title games and the semifinals. The Tide by way of a game that saw them run out to a fast 21-0 lead on Oklahoma before Kyler McMurray and team tried to make a game of it late. As it stood the Tide took the Sooners out and punched their ticket into the Title game. The Tigers also played and won their semi-final as they dismantled a previously undefeated Notre Dame squad. Smothering the Irish and only allowing 3 points to Ian Book and the high powered Notre Dame attack.
So here we are in San Jose-Santa Clara area (The Bay) of California… all set for the 4th game in 4 years between these two. And the excitement level is different this year over years past. With the same logos and uniforms … just different names donning the back of the Jerseys.. With names like Tua, Trevor and Travis taking center stage for each of their schools. This time unlike the last meeting Clemson brings in a more dynamic and prolific and most of all balanced offense to complement arguably the nations best overall defensive unit. A unit with many accolades all year with all Americans peppering the defensive front. But then Alabama shows up with Tua and a three-headed monster at running back as well a wide receiving corp that is matched only by you guessed it Clemson anywhere in college football. Add to that the dominant brand of defense and the play of phenom Quinnen Williams and you have two teams that are built to win no matter the opponent.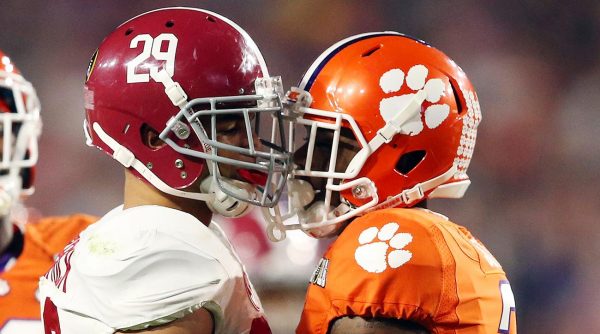 The "Clash of the Titans" is here and Monday by midnight eastern they are going to be celebrating in either Clemson or Tuscaloosa. But one of these two is coming home with a nice piece of hardware to add to the trophy case, and the other a healthy dose of motivation for next season.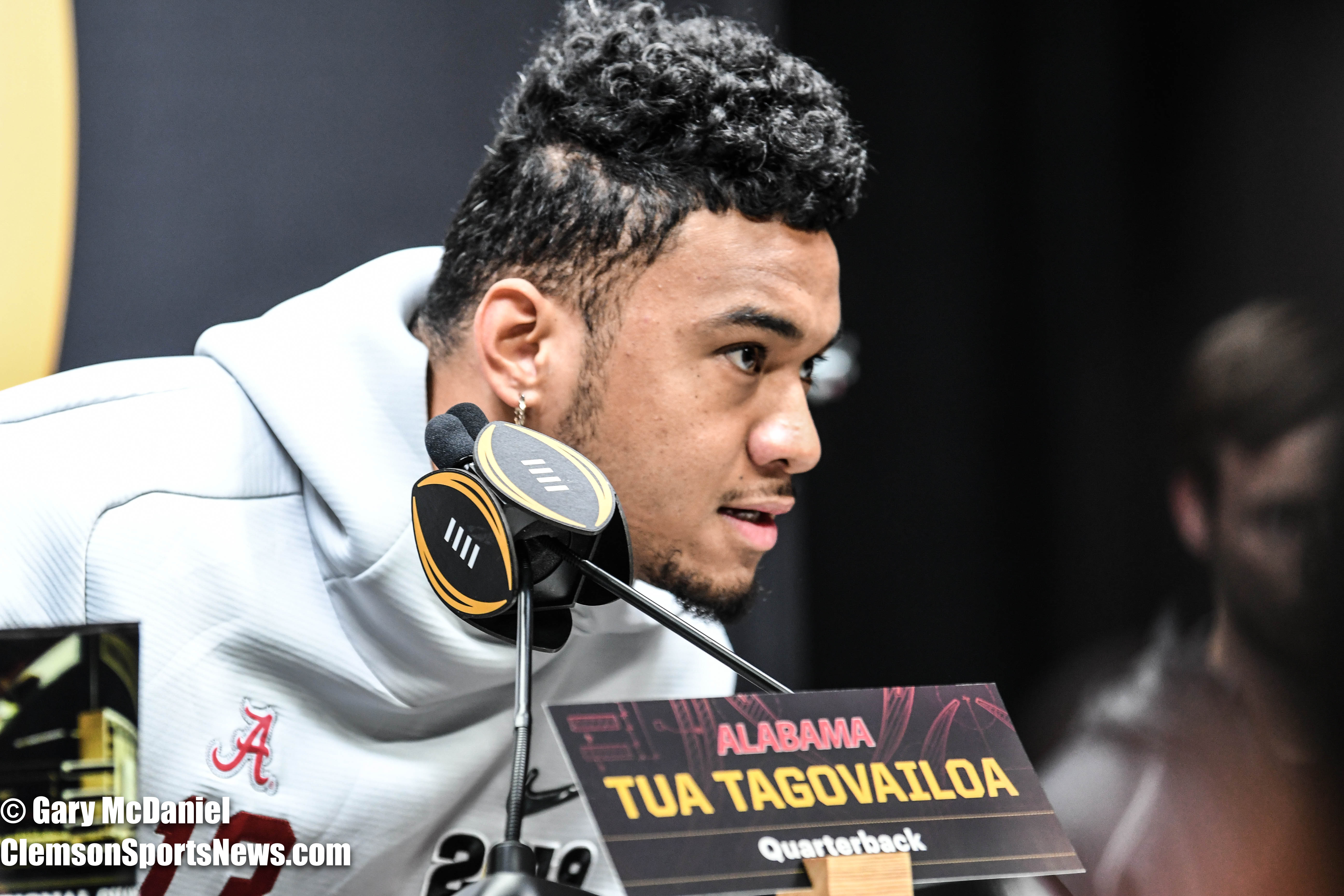 ALABAMA:
Alabama Opponents Scoring: Points/Game 47.7 16.2Scoring: Games – Points 14 – 668 14 – 227First Downs: Total 348 232First Downs: Rushing – Passing – By Penalty . 143 – 184 – 21 86 – 119 – 27Rushing: Yards / Attempt 5.30 3.47Rushing: Attempts – Yards – TD 534 – 2828 – 33 485 – 1684 – 9Passing: Rating 202.72 110.70Passing: Yards 4559 2627Passing: Attempts – Completions – Intss – TD 402 – 279 – 6 – 50 433 – 224 – 14 – 19Total Offense: Yards / Play 7.89 4.70Total Offense: Plays – Yards 936 – 7387 918 – 4311
CLEMSON:
Clemson Opponents Scoring: Points/Game 44.3 12.9Scoring: Games – Points 14 – 620 14 – 181First Downs: Total 337 212First Downs: Rushing – Passing – By Penalty 151 – 168 – 18 85 – 105 – 22Rushing: Yards / Attempt 6.68 2.40Rushing: Attempts – Yards – TD 537 – 3588 – 47 539 – 1296 – 8Passing: Rating 152.65 108.62Passing: Yards 3838 2549Passing: Attempts – Completions – Ints – TD 476 – 308 – 8 – 34 411 – 216 – 10 – 11Total Offense: Yards / Play 7.33 4.05Total Offense: Plays – Yards 1,013 – 7426 950 – 3845
When Bama has the Ball:
Tua..Tua…Tua.. it all runs through the uber-talented quarterback's hands all season. Since his insertion into the starting role in the second half of last years title game the Redshirt freshman from the islands of Hawaii has set college football on fire with his weekly performances and his ability to always get the ball out on time and in the perfect area with pinpoint accuracy. Then tag in the three-headed monster at running back led by ALL-SEC Running back Damien Harris and company. Bama will try to establish their run game and try to nullify the Clemson pass rush and allow their play-action game to take effect. It is how they are built their mantra don't expect anything to change. Like the bully on the block until someone comes along to challenge that can actually take you down, "well it ain't broke you don't fix it". To coin a popular southern phrase .
Clemson's defense will want to reverse this entire scenario… Starting with stopping that big stable of backs and the Alabama ground game. That then allows the Linebackers to play freely and able to affect the "A" gaps and not second guess backs and tight ends as they try and affect the play action. If the Tigers can shut down the run game and also at the same time affect the short pass game (Quick Slants, Screens, and outlets) by pressing the slot and boundary receivers bumping them off the line of scrimmage and creating timing issues. Then the Tigers #1 sack-leading defensive front against an Alabama line that is #10 in sacks allowed for the season. You may get some pressure that will cause indecisiveness on Tua's part and that could be the key here. Second guessing is not something that Tua has had to worry about this season.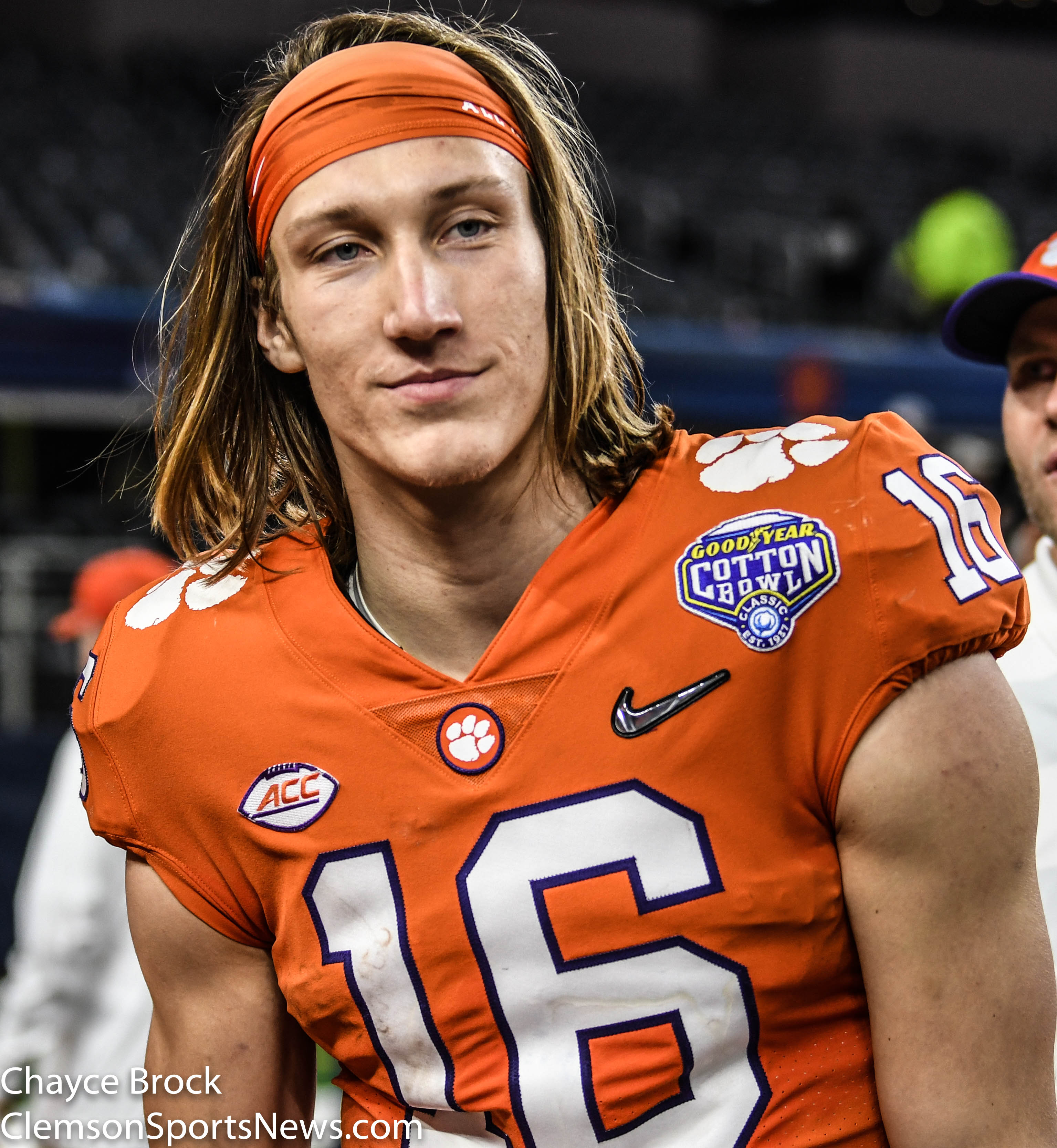 When Clemson has the Ball:
Trevor …Trevor… Trevor… just like with Alabama and Tua, with Clemson the true freshman has to stand up to the pressure of this game if Clemson intends on hoisting a trophy above their heads on Monday night in Santa Clara. The heralded gunslinger has to find the open receiver running into the teeth of that Tide secondary much as he did versus Notre Dame and all season. Nothing so far has been able to shake the kid from Cartersville, GA. But this Alabama defense and the way Saban likes to send his backers on a seek and destroy mission blitzing from all areas. Well if the Tigers are unable to suss out and pick up these random blitzes it could speak to a long night. Last year the Tigers were one dimensional coming into the game and Alabama recognized and seized on that with the extra man in the box and they completely took Clemson out of its 2017 game plan in New Orleans that night. This Clemson team since making that switch at QB back in October has shown the balance and quick-strike ability in both the run and the pass that this team was built for. The Tigers need to attack and be successful horizontally and if they do then they get the Alabama safeties on their heels and thinking twice about crashing downhill on the run plays. That will allows Travis Etienne the extra time he needs and eventually will lead to a few big runs. And if the Tigers can force the tempo a little a big run like the 62 yarder versus Notre Dame could happen as the Bama run defense is 34th in the nation. And if Lawrence continues along the progression he has shown in the weeks and weeks so far this season. The Tigers very well could bring back the 2nd National title to Clemson in the last 3 years and a 3rd overall.
Prediction: CLEMSON 31- ALABAMA 28
Clemson manages to " Stem the Tide " and reclaim the Title they relinquished with the loss in New Orleans last season. As Trevor Lawrence completes his freshman season as the Nation's top QB going into 2019 and brings a National Championship back to Clemson. Dabo Swinney and his defense are able to keep Tua under wraps and for the first time, this season the unflappable freshman folded under the pressure of the Clemson pass rush. Tigers are able to hit a few big plays and open up enough of a run game to give the Tide fits in time of possession and limiting the touches for Tua and the deadly Bama offense. Clemson wins this one in a game for the ages. As the Tigers win it in the 4th 31-28
Lindsey Rhodes :
I've got 23-19 – Clemson It will be a hard-fought game because both teams are so talented with the ball. But it will come down to who has the ball last and I feel that this is a different Clemson team than last year, they're more mature and are ready to handle the tide.
Chayce Brock:
I feel both Clemson and Alabama are the two best teams in the nation. Trevor Lawerence will be the story along with standout receivers Higgins and Ross. Expect Venables to drop the backers and provide support for the secondary. All this being I am choosing Clemson 35-28 over the Tide
Dean "The Hat" Cox
42-35 Tigers
Depth Charts: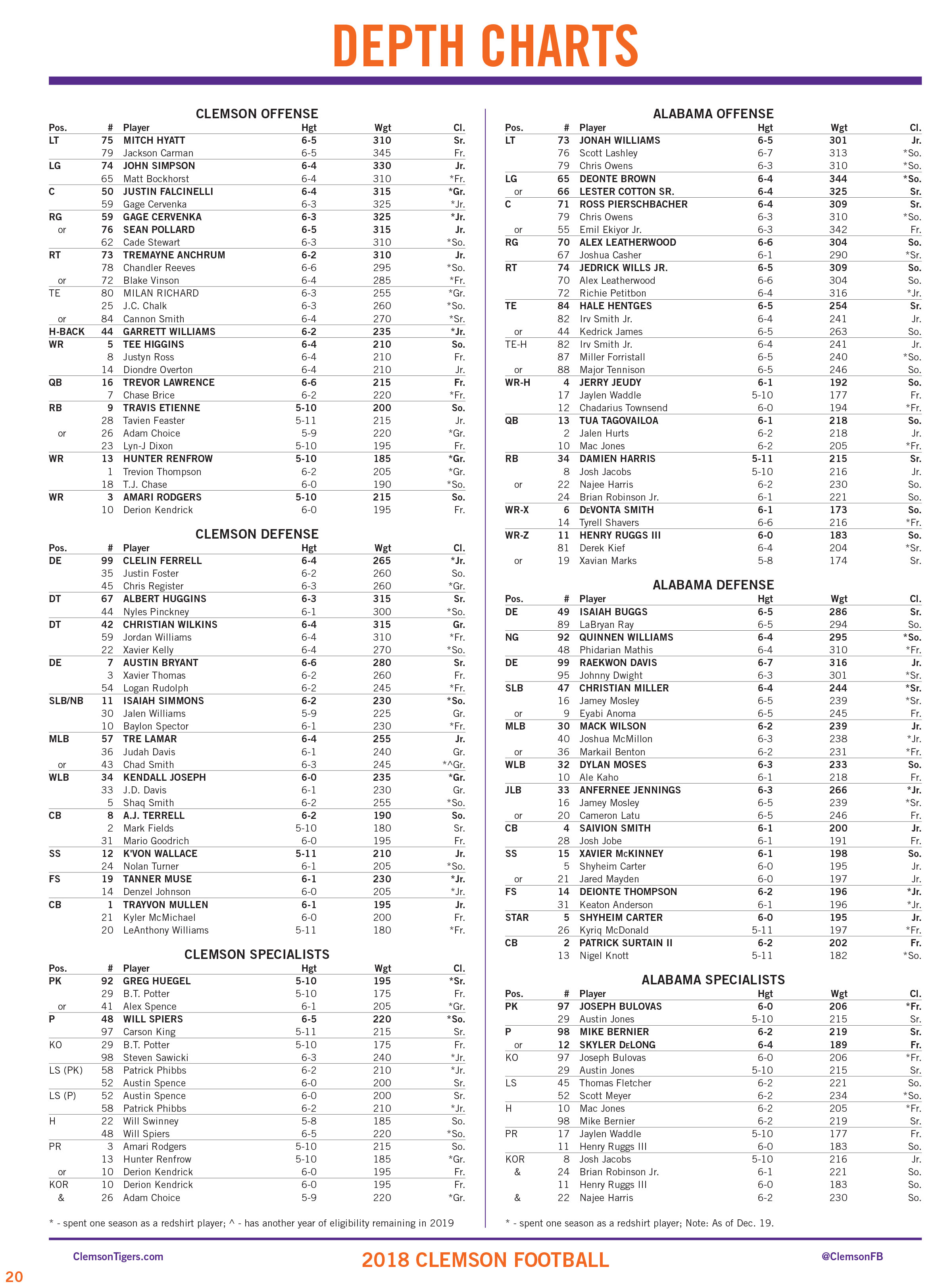 Video Preview:
This Story Brought to you by our TITLE SPONSOR: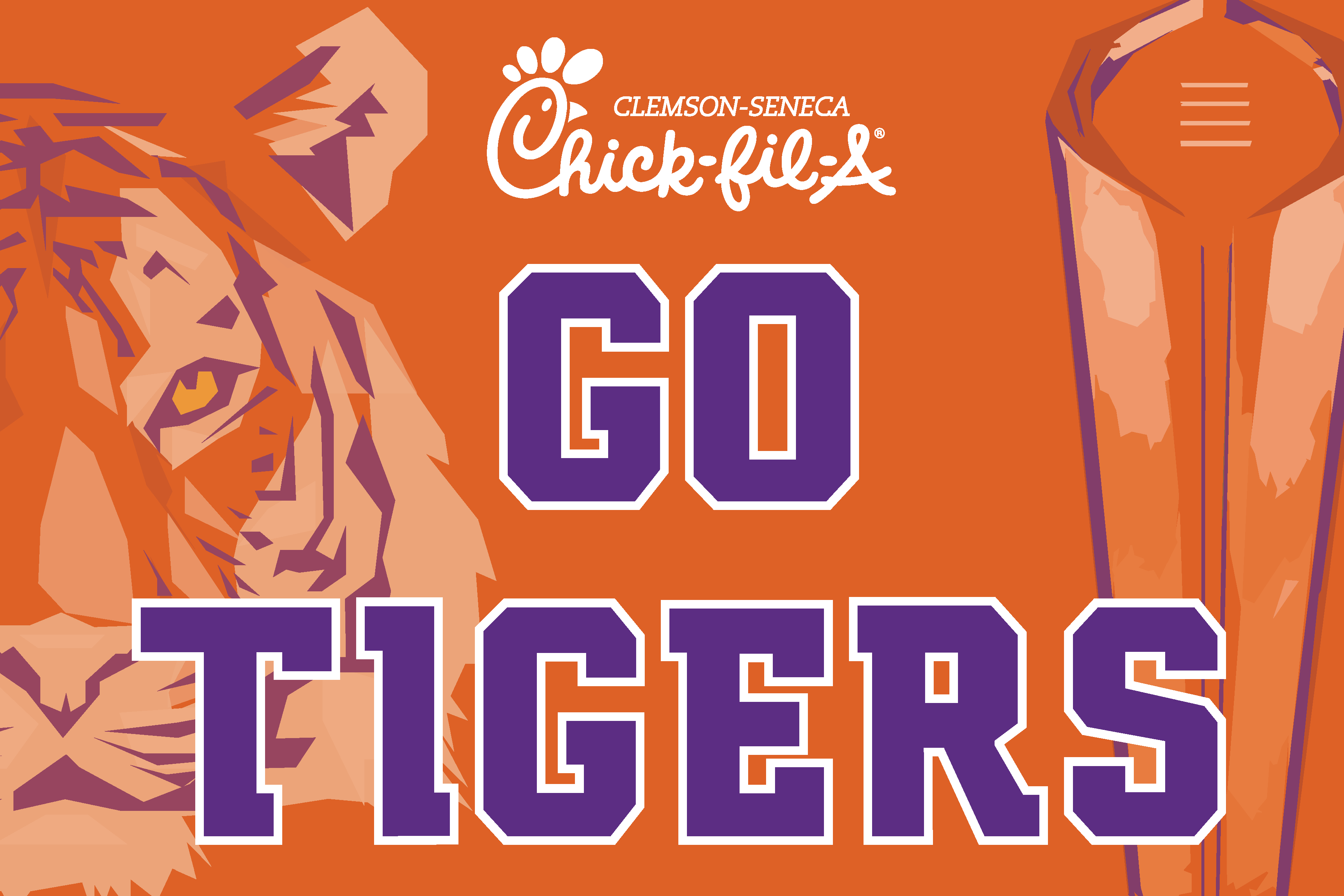 #ClemsonTigers #ALLIN #CFBPlayoff #NationalChampionship