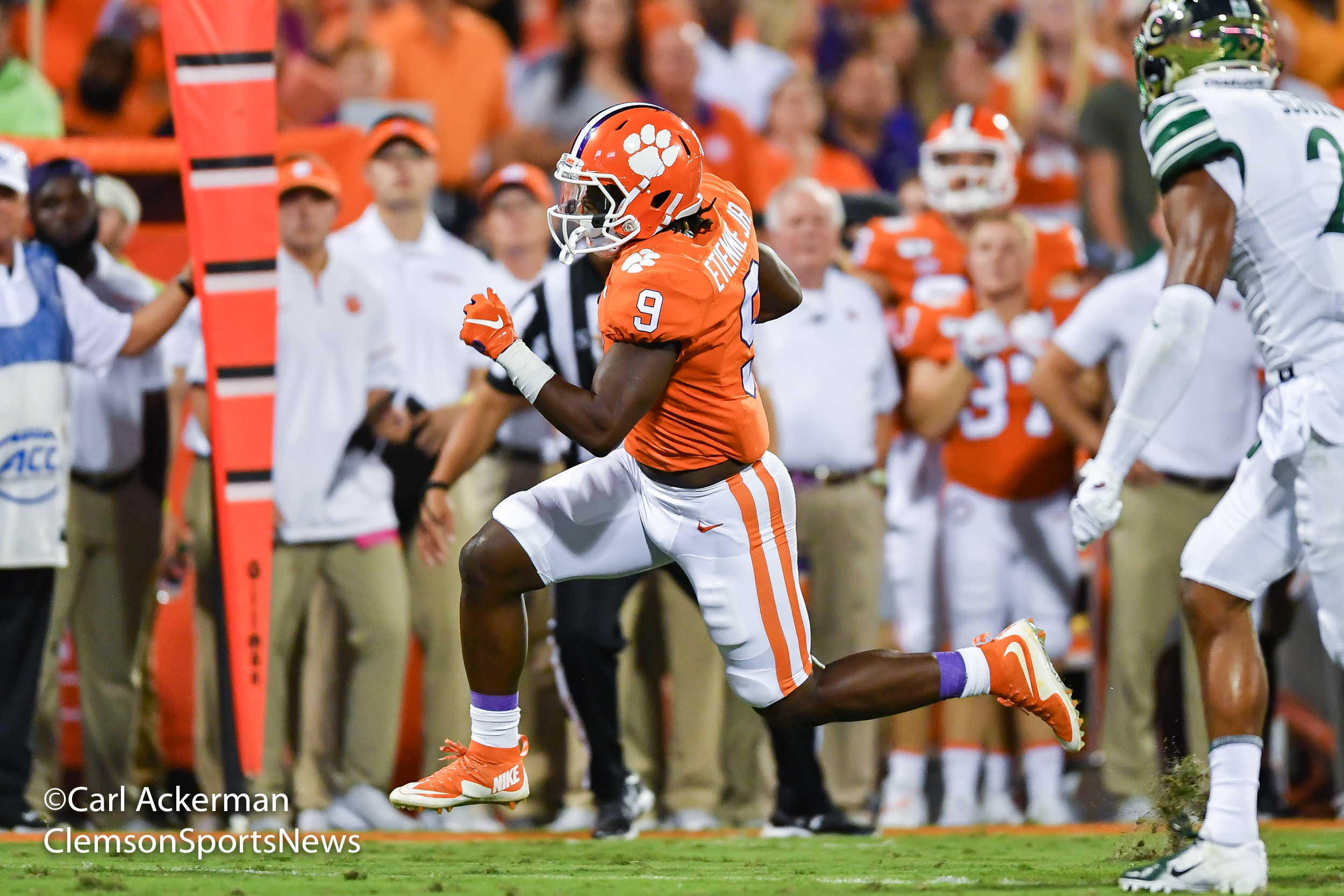 Preview:
Clemson rolls into Chapel Hill on a mission to put together its first "complete game" of the season. With the national media putting the Tigers every move on the field under a microscope on every Saturday. Clemson fans are looking for that one "complete" dominant performance from start to finish to point to and shut down the "nit picking" of Clemson wins. Clemson head coach Dabo Swinney all week spoke of how it was time for his team to show up and act like a veteran team. Four games in and the Tigers dominant in each game still showed cause for the national media to pause instead of pour accolades onto the team for its 4-0 start. Instead words like "sophomore jinx" are being used to describe pre season Hiesman front runner Trevor Lawrence. Who has had his "moments" in the young season and at the same time is showing maturity in his game management skills. But regardless until Clemson puts that one dominant performance out there the criticism will continue.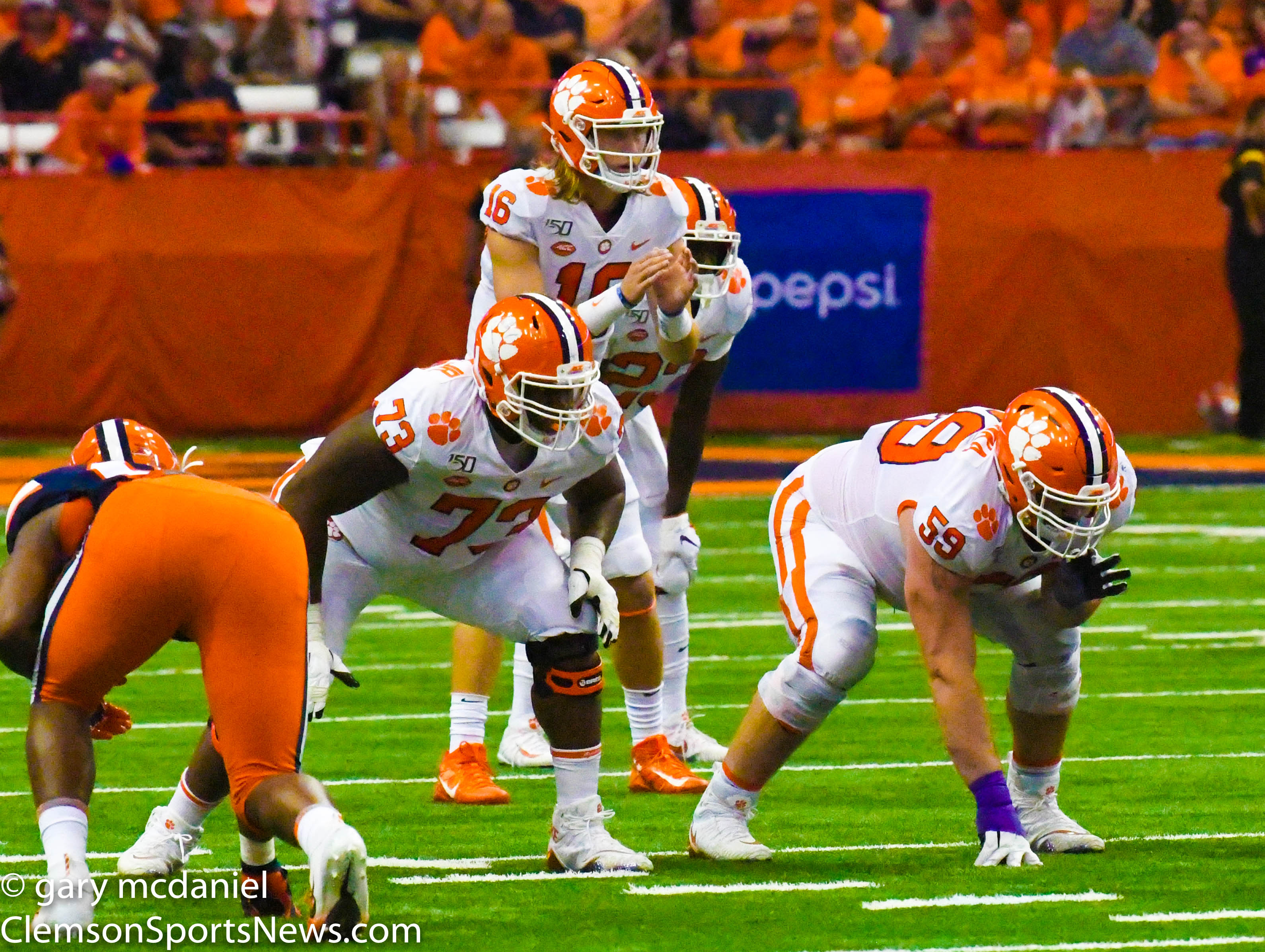 So the Tigers show up in the Tar Heel's home stadium for a 3:30 kick on national TV looking to leave no doubt on the turf inside Keenan stadium when the clock hits triple 0's . Standing in their way is a College Football coaching legend and an upstart true Freshman quarterback looking to be the next baby blue legend in the making. With an upset of the Nations top team, he could achieve that status in a hurry.
No easy task for the Tarheels (2-2, 1-1ACC) and Coach Mack Brown as they look to transition this 2-9 squad in 2018 to a new staff and offensive and defensive philosphoies. A lot of change and with a young team its going to be hard to find cohesion this early in the season. Depth is an issue for the Heels with injuries on the offensive and defensive lines likely to affect the trenches. Clemson on the other hand rolls them in 3 deep on both sides of the ball and features senior laden offensive line that has shown at times signs of dominance this season. And keeping TL16 upright has been the forte of this unit as they have only allowed 3 sacks all season long.
When Clemson has the Ball:
Look for the Tigers to target the heart of the UNC defensive unit and run ET9 at the A gap of this unit over and over trying to tire out the defensive line and when they are gasping for air the play action will come out and find a wide open receiver roaming free all over the place. UNC while talented and young are just that and with very limited depth. Its status quo for all Clemson games this year, Clemson's overall depth will take over this game mid 3rd quarter and a tired UNC defense will start to fold under the Clemson Offensive line and Clemson opens up the playbook and sticks the nails in the coffin by start of the 4th quarter. Look for TL16 to surpass 300 passing yards and 2 TDS and ET9 to eclipse the 100 yard mark as the Tigers overwhelm UNC after all the pregame adrenaline wears off on the Tar Heels side line and its up to the talent on the field to match up. In this case as in with all so far this year.. There is no such match up with Clemson's offense. Just too many options and weapons .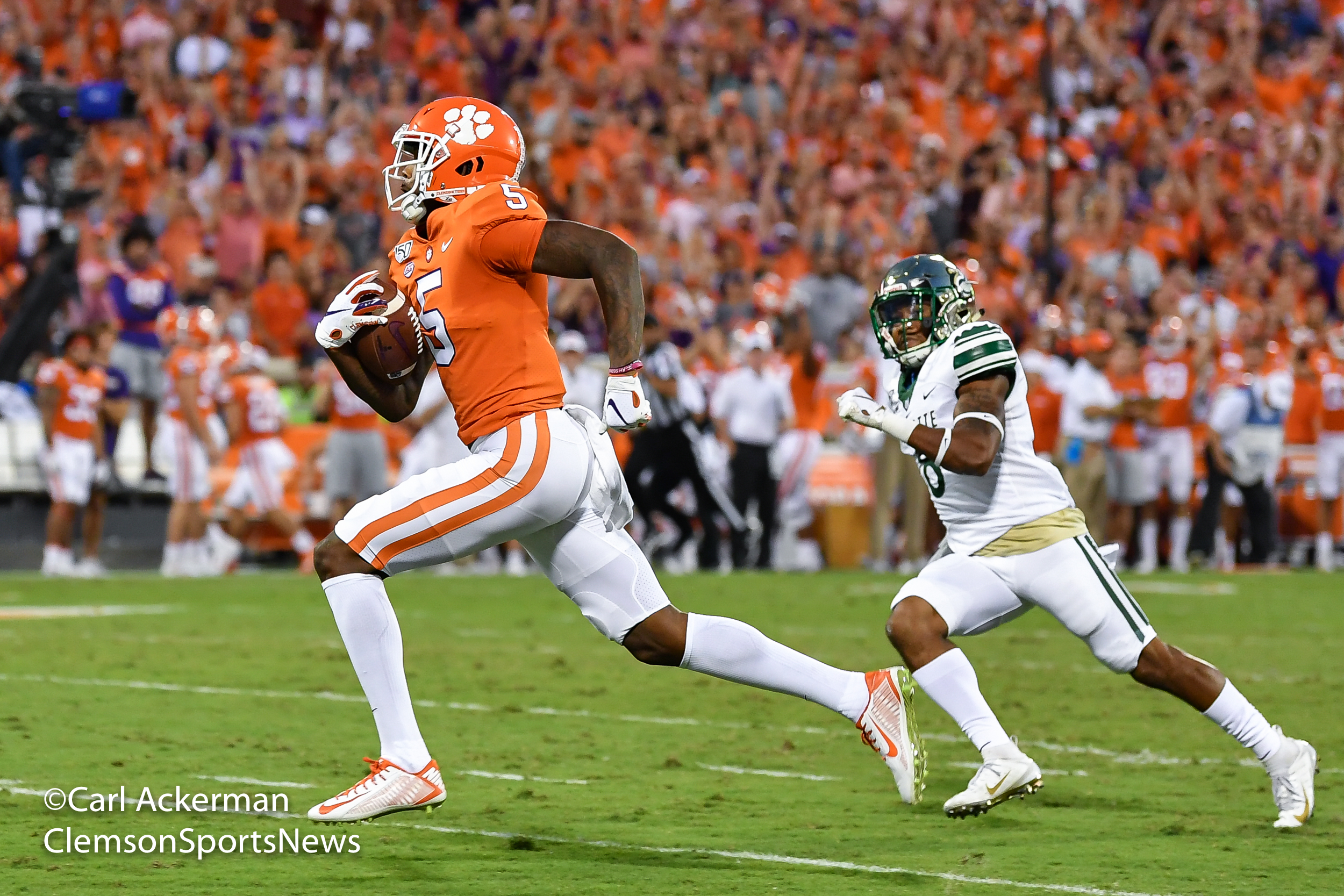 When UNC has the Ball:
The Tarheels at times have looked like a juggernaut on offense and then at other times rather anemic. Its all about the level of play and the quality of competition. And then you factor in the youth led by freshman QB Sam Howell. Howell was praised by Clemson coach Dabo Swinney earlier in the week for having "Moxy and Savvy" along with skills to match. The young gunslinger who was offered by the Tigers chose UNC after de-comitting from FSU late in the recruiting process. The Tarheels have benefitted as the true frosh QB has had a large effect on their offense. As Howell goes … so does the UNC offense.
Clemson and its Defense have again shocked the ACC with how Brent Venables is able to re-load and scheme around his talent to create havoc for offenses on a weekly basis. Look for this week a assortment of blitzes from all areas to be employed against this young quarterback as to confuse. The Heels will find "moments' of success in this game but won't be able to sustain or string together drives to do as they desire and eat clock and keep the ball out of TL16's hands. Clemson's defense will confuse to the point of forcing more than one turnover on the day and maybe a score off one if they can get the QB pinned deep in his redzone at some point and force a bad decision. Clemson's defense allows a few Big plays that could amount to a score here or there and look for "trickeration" to come out of the UNC playbook to try and counter the talent gap on the field. But that gap again is way too much to overcome on this afternoon.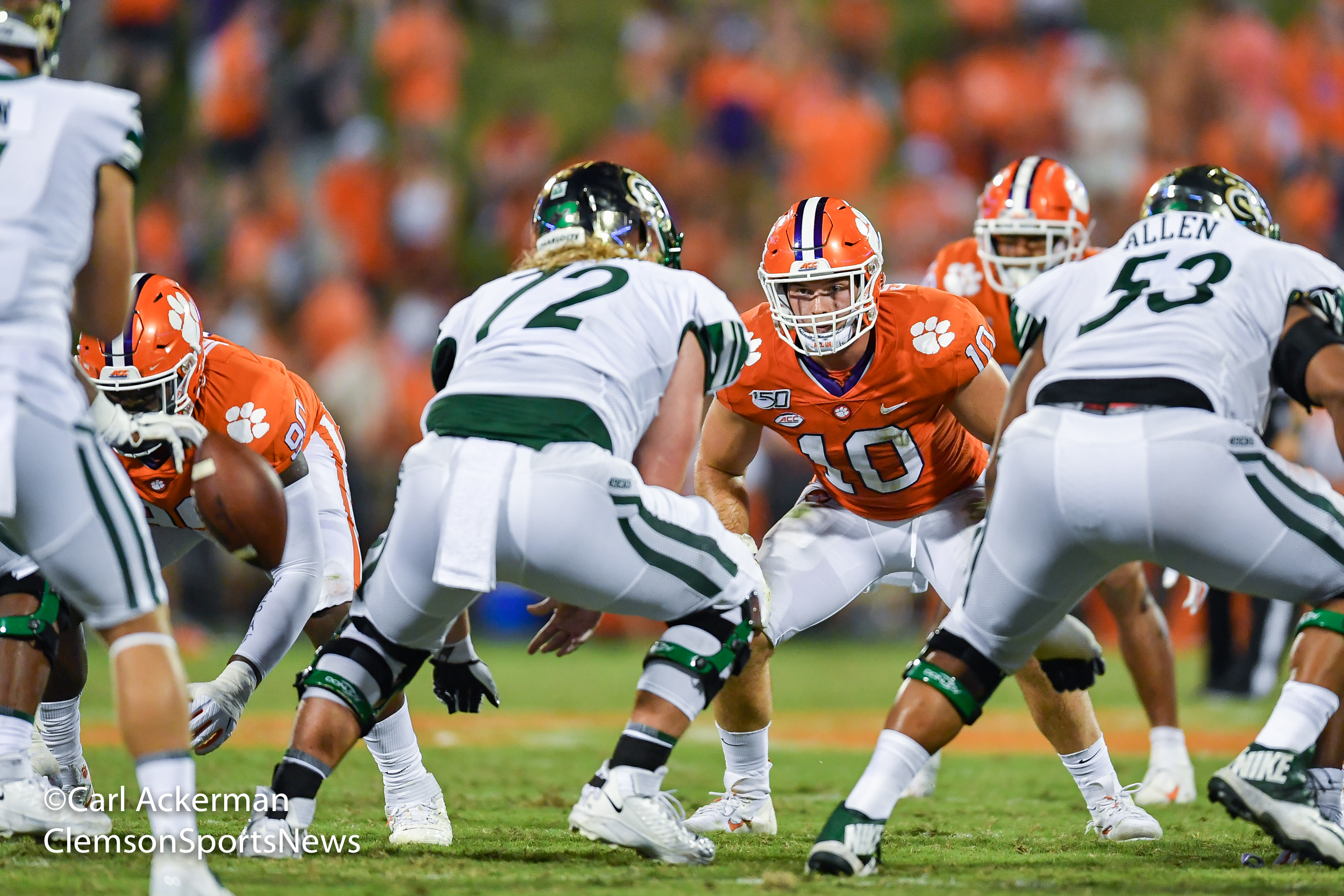 Special Teams:
UNC : Ben Keirnan punts for the Heels is averaging 41.26 yards on 23 punts on the season.. Noah Ruggles handles the place kicking and Field Goals and XP's they are 7 out of 10 on field goals with a long of 49 yards, and 8/8 on XP's.
CLEM: BT Potter continues to be a weapon on kickoffs eliminating the chances of Kick off returns. And so far on the season is 5/7 on FG's with a long of 51 yards. On XP's he's 22/22 on the season. Punting for the Tigers senior Will Spiers is averaging 42.6 yards on 14 punts this year.
Prediction: Clemson 49 UNC 14
Brought to you by :