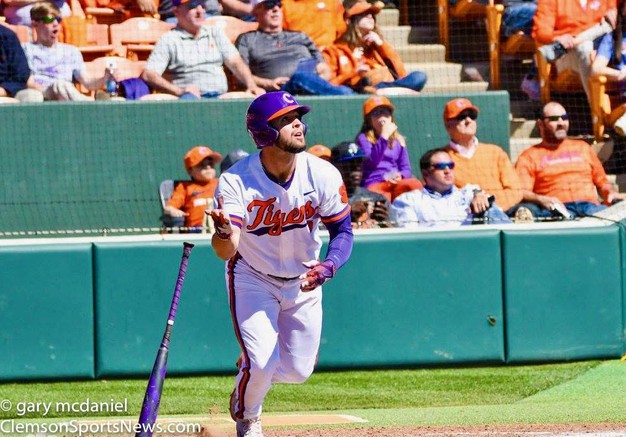 CHARLOTTESVILLE, VA. – Four Tiger pitchers combined to allow only five hits in No. 8 Clemson's 3-2 victory over Virginia at Disharoon Park on Friday night. The Tigers, who took a 1-0 lead in the series, improved to 32-11 overall and 15-7 in the ACC. The Cavaliers dropped to 24-18 overall and 9-13 in ACC play.
Clemson starter Jacob Hennessy (4-2) earned the win, as he gave up four hits, two runs and no walks with three strikeouts in 5.0 innings pitched. Spencer Strider (1.0 innings) and Ryan Miller (1.2 innings) had scoreless stints, then Ryley Gilliam pitched the final 1.1 innings to record his eighth save of the year. Virginia starter Derek Casey (5-3) suffered the loss, as he surrendered eight hits, three runs and two walks with six strikeouts in 6.2 innings pitched.
Seth Beer scored the game's first run on his 12th homer of the season in the top of the third inning, then Virginia scored two runs on three singles in the bottom of the third inning. Clemson regained the lead with two runs in the fourth inning on Kyle Wilkie's run-scoring single and Sam Hall's RBI groundout.
Clemson extended its winning streak to six games, including four-straight in ACC play.
The series continues Saturday at 4 p.m., on ACC Network Extra