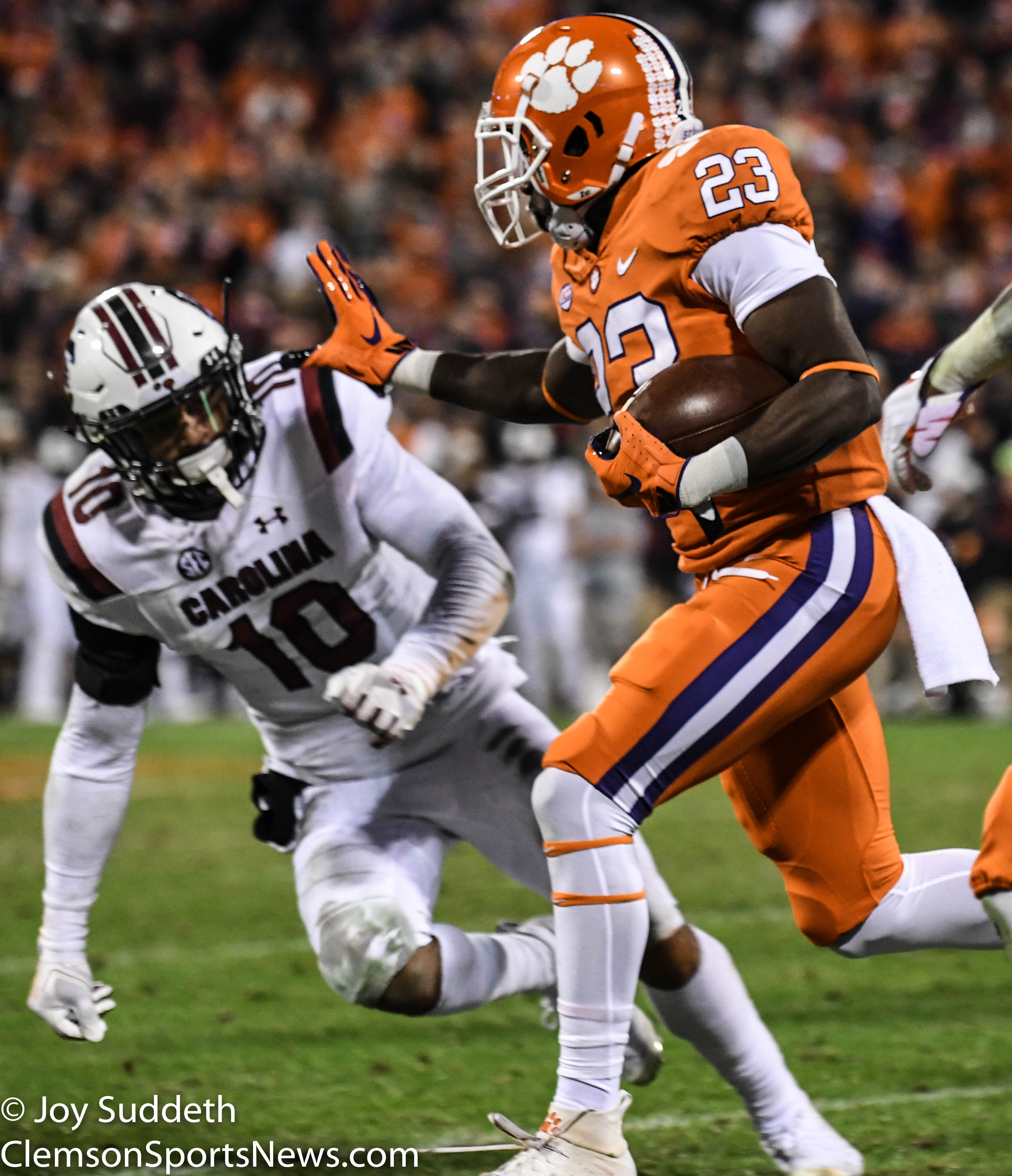 The Rivalry………The Domination. Call It What You Will.
Clemson travels to South Carolina for the annual Palmetto Bowl. The two teams are literally headed in two directions. Clemson is currently ranked #3 in the College Football Playoff poll while South Carolina is making parents happy for the Christmas season and allowing their players to go home for the holidays. Clemson is coming off its 4th straight game scoring 50+ points and showing college football what the word "domination" means. South Carolina fans already know what this means first hand.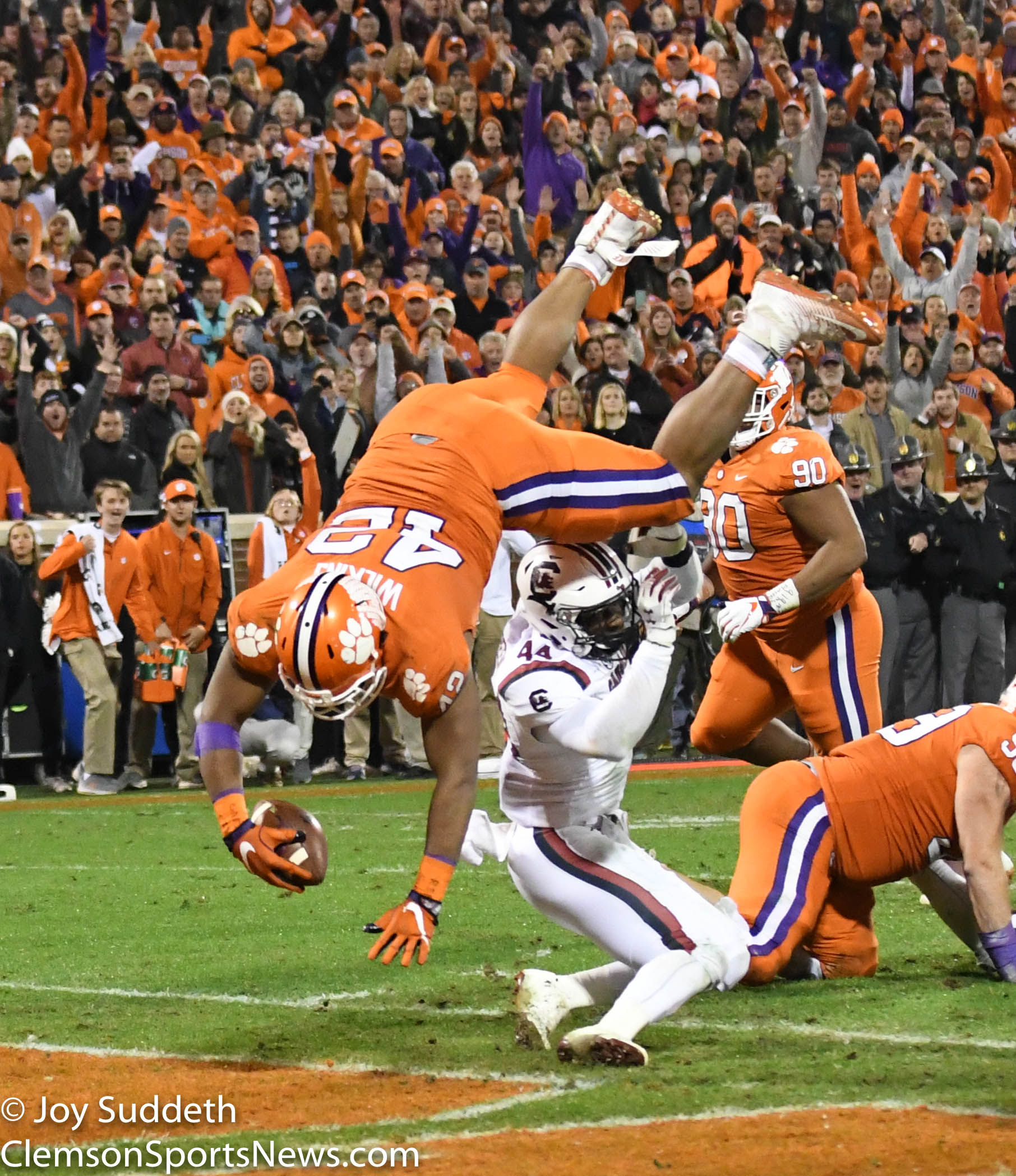 Let's look at some history for this game. These two teams started playing in 1896, and though there were a couple of interruptions in the following years, this game has been uninterrupted since 1909. Clemson holds the lead in the series 70-42-4. Note of interest: from 1896 to 1959, the Clemson-South Carolina game was played in Columba and referred to as "Big Thursday". Beginning in 1960, the game has alternated home-and-home with the two schools. Clemson won the final Big Thursday game 27-0. So, for 64 years, South Carolina held the home field advantage, and Clemson led the series 34-20-3. Not a bad record for playing 57 straight away games for Clemson.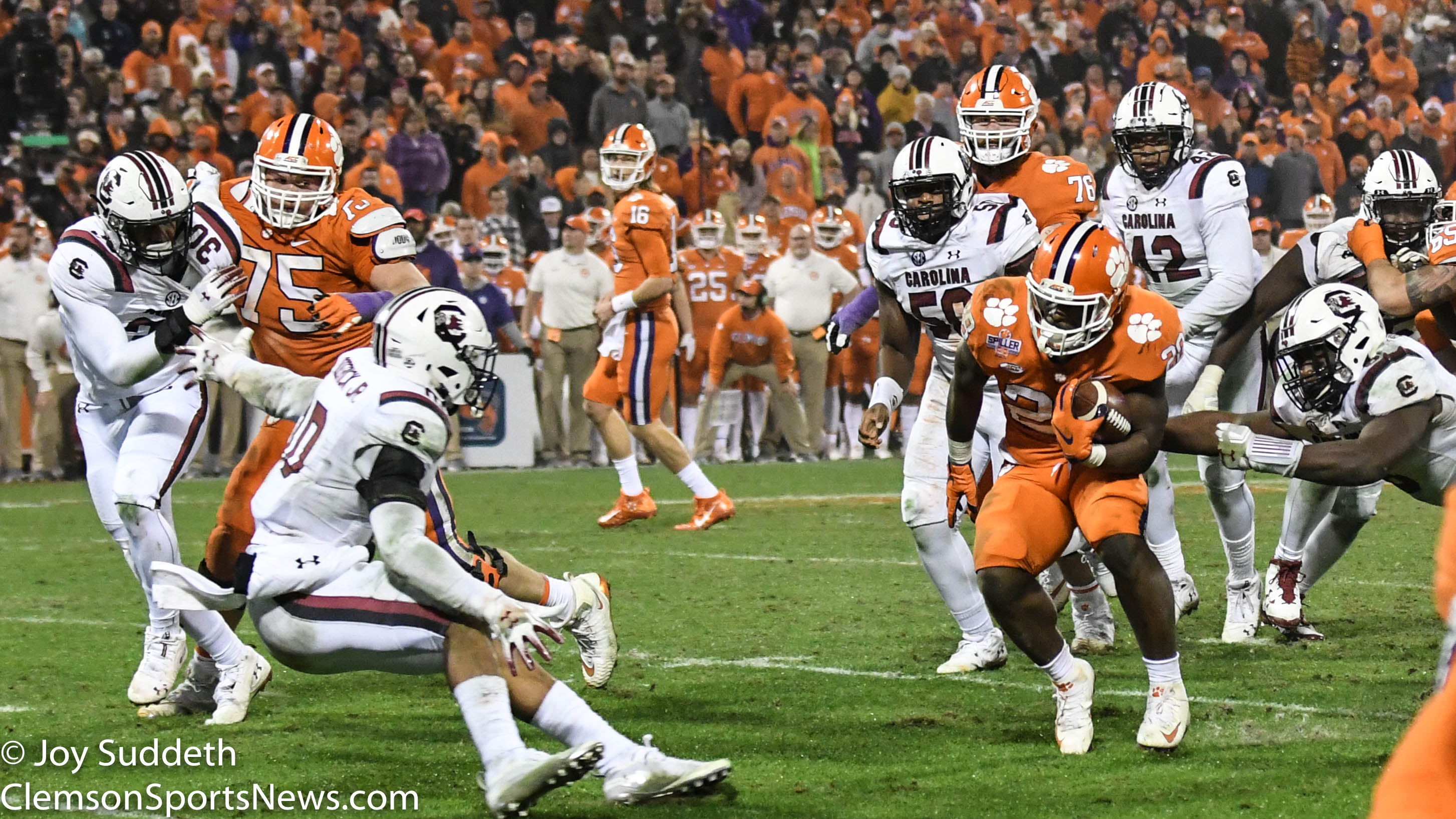 When you define the word "rivalry", it simply says "competition for the same objective or for superiority in the same field." Rivalry is often defined as "that moment when someone sees a stranger dressed in a team's colors, and, despite being down by 28 points and on national television shoots up two birds at them and tells them they still suck!!!!!" That is this rivalry between Clemson and South Carolina. It resonates both on and off the field. Fans and players both partake in the rivalry. It gets pretty interesting at times. It wasn't that long ago when a Steve Spurrier-led gamecock squad ran off 5 straight wins against Clemson and the SC fans were brutal. For five years, Clemson fans had to hear year after year about "taters, kitties, Clemson will never beat USC again" blah blah blah. Coach Swinney and Coach Venables are very personable coaches, fans from everywhere, when they see them out, request photos with them. Even South Carolina fans request pictures with them. During that 5 year span, several pictures were posted on social media with the two coaches and USC fans, who all flashed the 4 or 5 bombs signifying the USC winning streak. Clemson fans and players didn't take kindly to it. Present day, Clemson is on a 5-game winning streak against SC and things like those photos are coming back to haunt them. The rivalry is alive and well.
Present day, Clemson heads into Willy Brice to face a 4-7 gamecock team that is riddled with injuries, having lost four of their last five with a victory against another SEC doormat, Vanderbilt. This is a recipe for disaster. Clemson has shown a history of making teams one dimensional. The game plan will be very similar on November 30th. Last year, USC went into Death Valley (the real one) with high hopes of pulling the upset. Jake Bentley led them to a pretty competitive 1st half. Clemson woke up at halftime, and pretty much put the game away in the 3rd quarter. This year, well, more than the rivalry will be dominated. "When you talk in terms of a rivalry game, it's always important for our guys to understand the history of the rivalry and the history of the game." – Will Muschamp. Will? Here is the history of this rivalry game as you know it. Clemson is 3-0 against Muschamp, outscoring USC 146-52. This year, USC and Coach Muschamp will once again realize the difference between the words rivalry and domination.