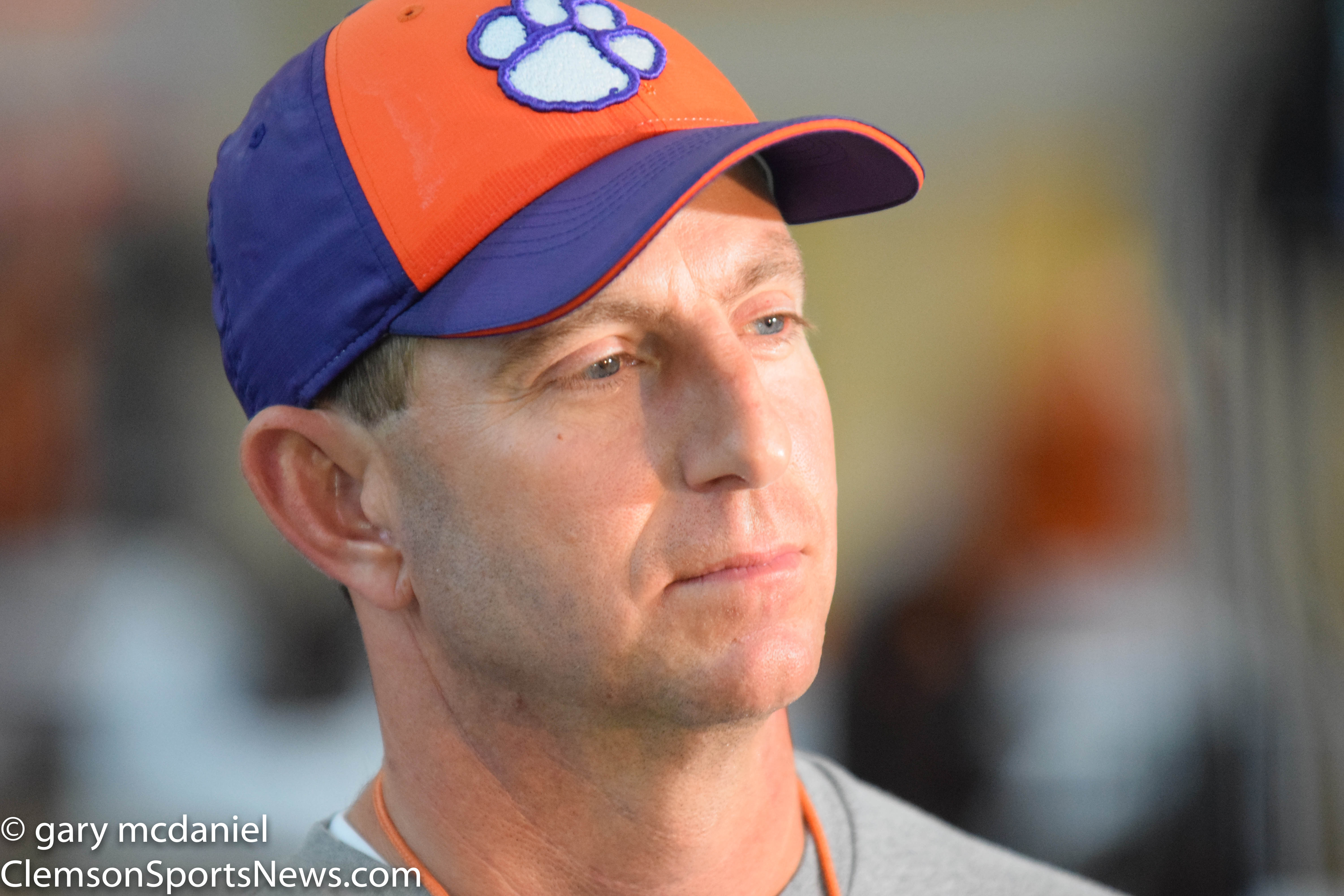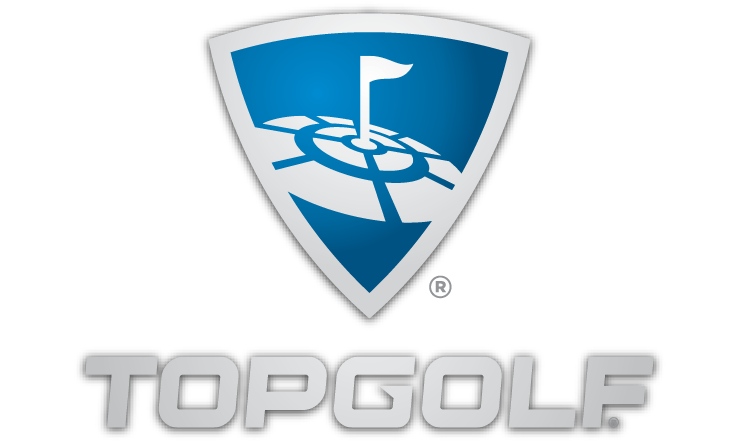 Dabo and Recruiting
USC fans take the cake when it comes to drama. When you have 5 to 10 minutes, slip over to the Gamecock Fantasy Forum and read a thread that talks about how Clemson is digging itself in a hole by not recruiting the state of South Carolina. Amazing how clueless an entire fan base can be when it comes to recruiting, especially when it concerns their rival.
Check this out. On the 2019 Clemson roster, 18 states are represented with South Carolina leading the way with 42 players. Georgia has 20 players on the roster, Florida has 10, North Carolina 9, Alabama 7 and Tennessee with 6. For anyone to say that Dabo has "turned his back on the schools", coaches and players in the state of South Carolina are out of their minds.
In contrast, the "little buddy" in the middle of the state has 14 states represented with South Carolina players being 52. Georgia is next with 19, followed by North Carolina with 14 and Florida with 9. The bulk of their roster comes from these four states, 94 polayers. The other 10 states have a total of 16 players.
Hey, having said all this, schools have their recruiting footprint, the areas where they focus their attention on. In recent years, the Clemson tigers have been able to extend their footprint and the Clemson "Paw" is now known country-wide. Our "friends" in the middle of the state love to say "No one outside the state of South Carolina even knows where Clemson is." Trust me when I tell you, they do now. Clemson is pulling players from California, having gotten Joe Ngata in the 2019 class, D.J. Uiagalelei in the 2020 class, and recently got a commitment from Beaux Collins in the 2021 class. The "Paw" is known.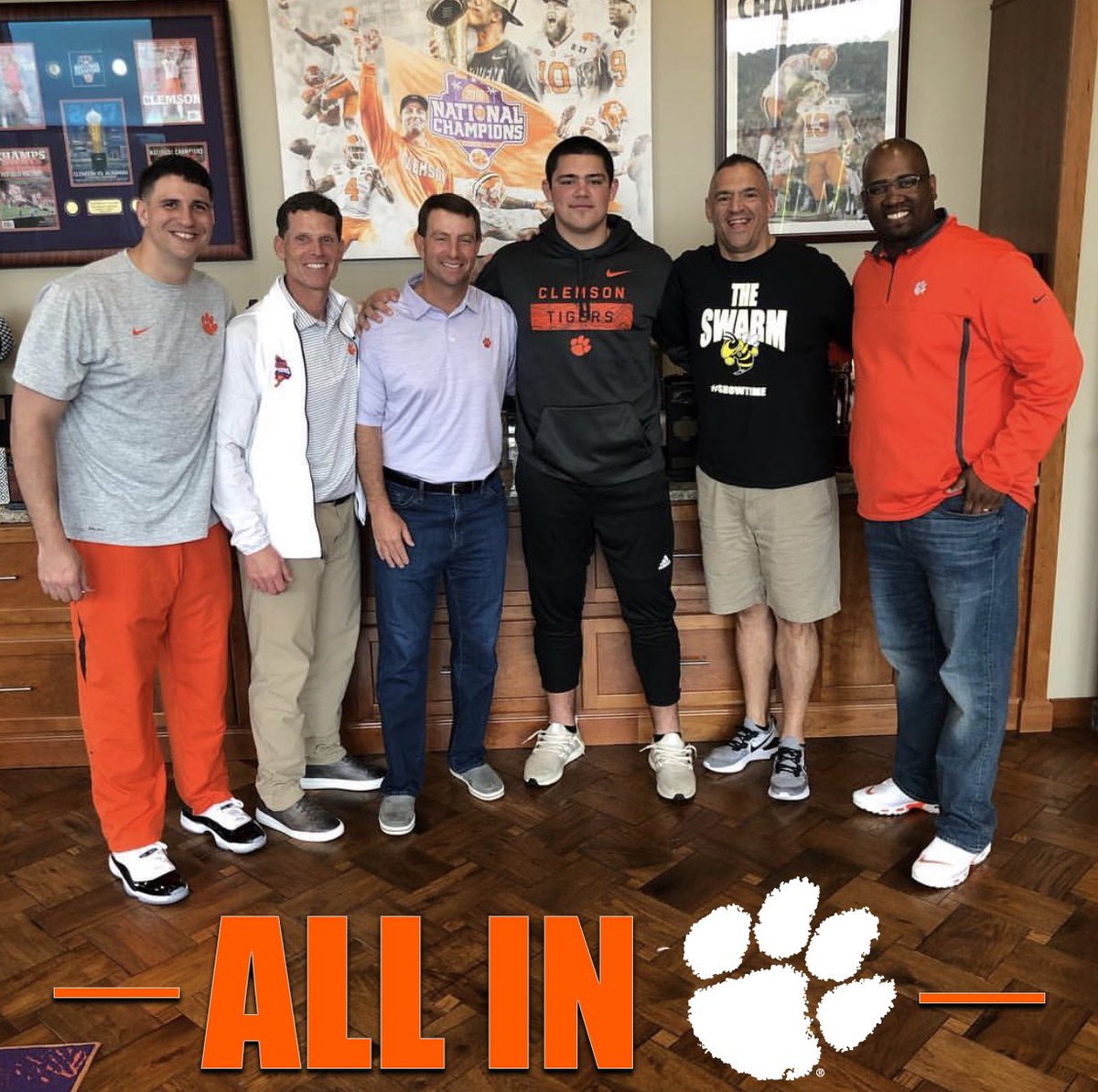 Clemson 2020 Signee and Current DL Bryan Bresee
We have discussed college football offers before. Some schools will offer a kid if he has two arms, two legs, and a heartbeat. By this, I mean throw out tons of offers and see what sticks. No, this isn't a slam against the kids that are being offered, it's shot at colleges that go by the motto "offer everyone and see who is interested." Coach Dabo Swinney is not that way.
The proof is in the pudding. Check out the number of offers given out by some of the more successful programs (OK I included USC and Tennessee for obvious reasons).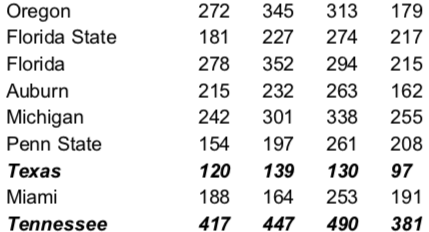 This gives you an idea how many players all of these schools go after on a yearly basis. What it also tells you is that Dabo Swinney and his staff recruit differently than most schools in the country.
"I love this group, and I do think they will prove to be one of the best groups we've had on and off the field. We've got a bunch of really good students who are driven to be excellent in everything. We try to recruit to a number and fill our needs, and we did that for sure with these 23 guys. We recruit people first and player second. We want good people who also happen to be good football players."
Dabo has a job, and that is to run a program to the best of his ability. He takes not shortcuts, his coaches and admin officials are truly all on the same page. He does it right. You can't put any credence in the hurt fanbase in the middle of the state. After all, they have Wil Muschamp. Clemson has Dabo. Over a four period, Tennessee handed out offers like candy, 1,735 to be exact. Clemson? 438. Whose plan do you think is working out.