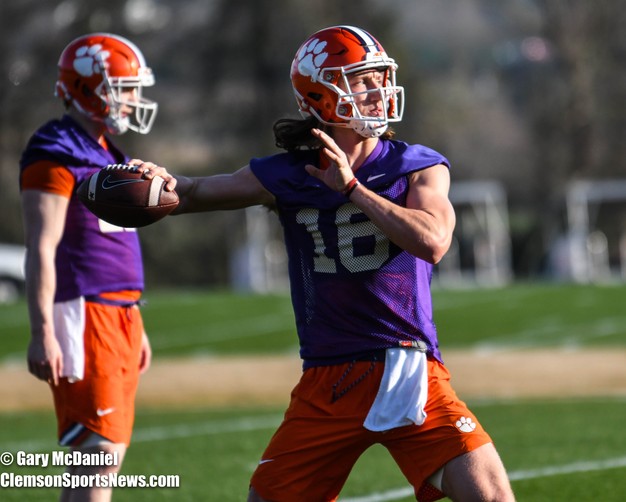 Clemson,SC
Clemson held its first practice of the 2019 calendar year today inside the Poe Indoor Facility on campus. The 2019 version of the Clemson Tigers looks to defend their 2018 National Championship and repeat. Dabo Swinney and his staff return a roster full of experienced and battle worn players to vie for the next Clemson Championship as they try and replace a laundry list of players on the defensive side of the ball.
We were allowed access to the first 40 minutes of practice and able to see the veterans and the progress they made during the short off season, and the new arrivals as the freshman class of 2019 of early enrollee's were on full display.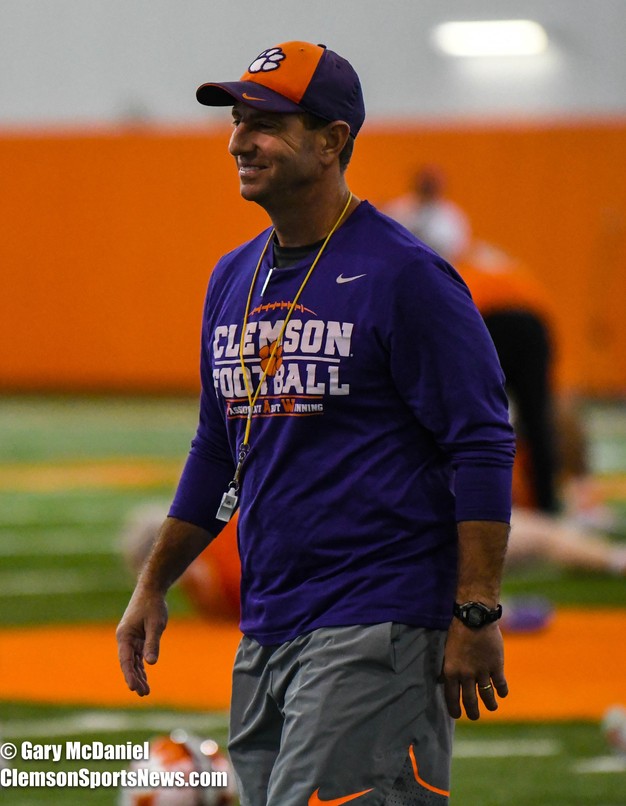 Early impressions we had as we left the facility yesterday were first Trevor Lawrence has definitely spent the off time in the weight room as it was noticed by many the significant weight gain by the one of College Football's top returning signal callers.
Also turning heads were a couple of the Freshman wide receivers, as Joseph Ngata and Frank Ladson Jr. really fit right in with Tee Higgins, Justyn Ross and crew. If "WRU" was telling in its physical presence in the past… well now it's really telling as there is not a school or even NFL roster I can think of with this type of collective size and skill.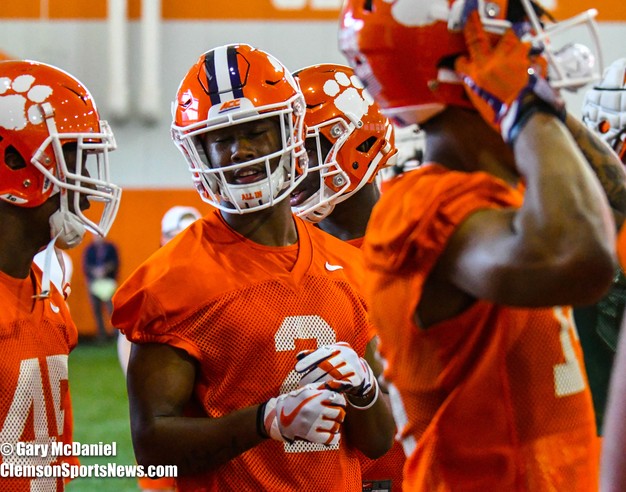 Freshman WR Frank Ladson Jr.
We will have access over the next few weeks and will continue to report back on the 2019 Tigers as they open up this years Spring camp and culminate with the Spring game first Saturday in April.
Stay tuned right here to Clemson Sports News for all your Clemson updates and news.
Here is Small Gallery stay tuned for our official Galleries we will release later tonight and tomorrow.
Brought to you by our Sponsor: