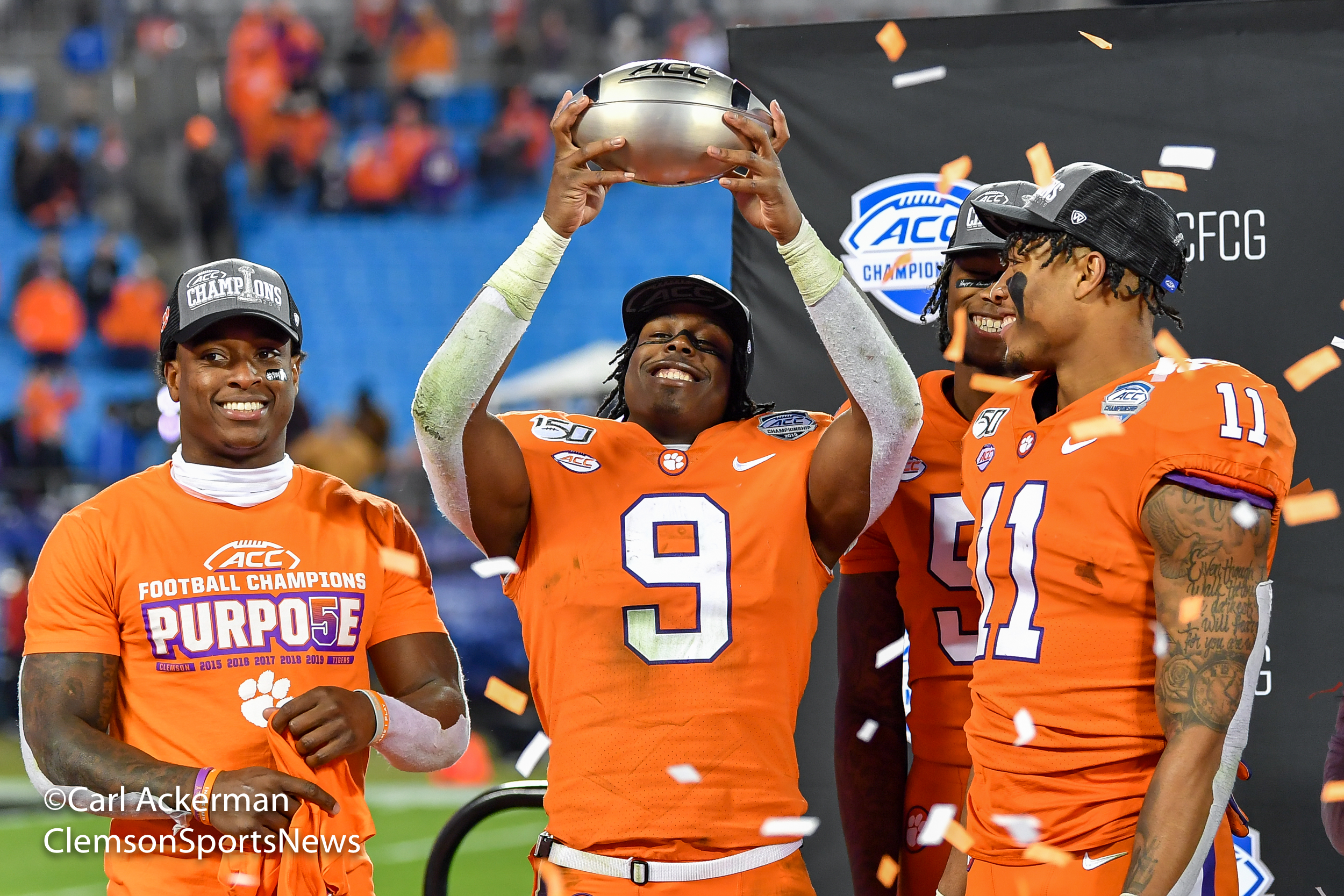 The Good, the Bad and the Happy Ending
The Clemson Tigers went into the ACC Championship game against Virginia on Saturday a 28 point favorite. A lot of people I know actually took the 28 points, and those people failed to listen to my advice. Clemson had their way with the Virginia defense all night.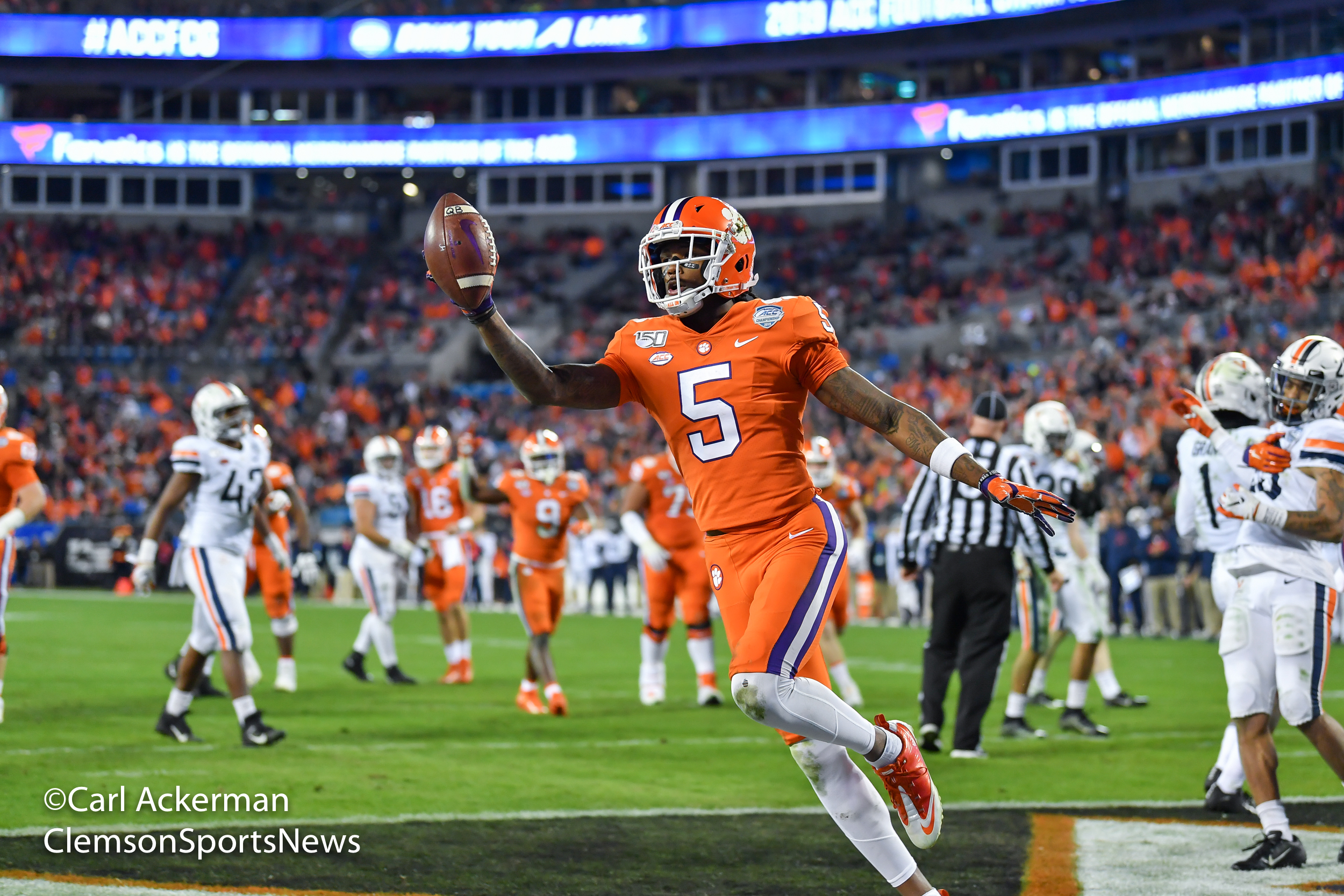 The good? There was tons of good on this night. Trevor Lawrence extended his consecutive passes without an interception to 169. Lawrence completed 16-22 for 304 yards and 4 touchdown passes. That is pretty much a flawless game. A couple of his passes were flat out dropped or his numbers would have been better. Tee Higgins was named the MVP of the game, hauling in 9 passes for 182 yards and 3 touchdowns. Justyn Ross chipped in with 3 receptions for 94 yards and a touchdown. Travis Etienne had 14 carries for 114 yards, also with a touchdown. The OL, once again, paved the way for all this to happen. One additional "good" was that the 2nd unit, led by Chase Brice, put up 17 points in 1 1/2 quarters. Lawrence went out of the game at the 13:11 mark of the 3rd quarter with the score 45-14. Ballgame.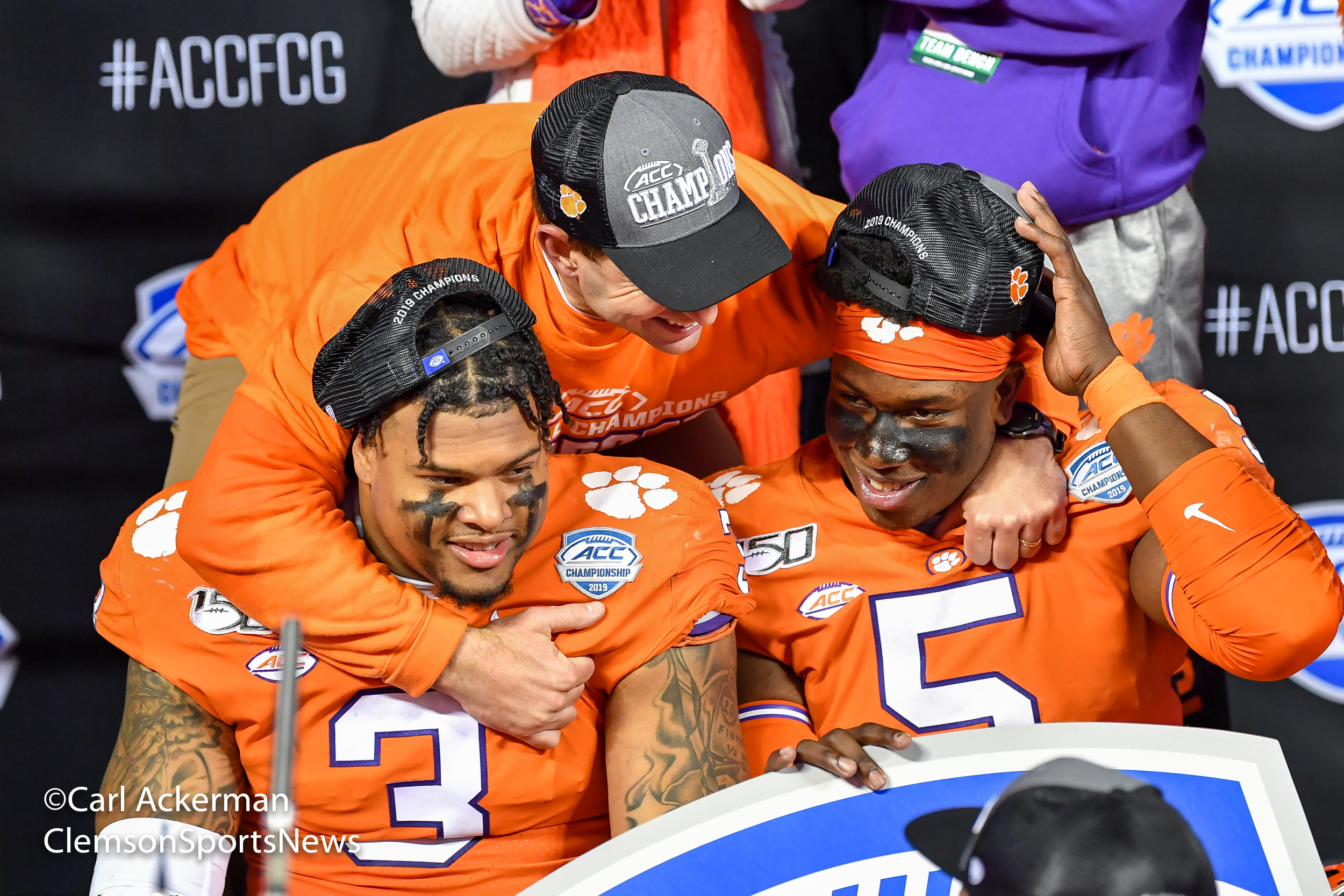 The bad? Well, the bad really isn't that bad. The first quarter, Virginia did something very few have done all year….they scored a touchdown. UVA dinked and dunked their way to 167 total yards in the first quarter. Perkins is as good as advertised as he finished the game with 266 yards through the air and added another 58 rushing. However, he did throw 2 interceptions as the tiger defense adjusted and contained for most of the game. The bad? Clemson had held every team this year to less than 300 yards a game. Virginia put up 23 first downs and 387 yards of total offense. Perkins had 324 of those. Coach Brent Venables did an outstanding job adjusting in the 2nd quarter and getting control of Perkins. So, if this is bad, then we are ok with it. When the clock hit 0:00 Saturday night, the Tigers started celebrating and smiles on the faces of these kids were abundant. Families were all there for the players and the coaches. The hats and shirts were handed out, pictures being taken every where, and the confetti was flying. Clemson had won a 5th straight ACC Championship. People forget, these are 18-21 year old kids. The celebrating was contagious. Heck, even I was doing some dancing. This team has the week off, enjoy some time with family and friends, then come back, get focused and get ready to face off against Ohio State. It was certainly a night that had a happy ending.